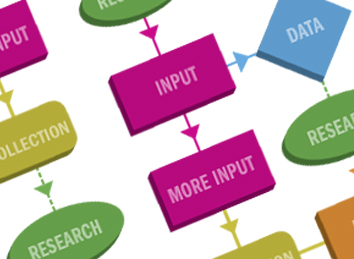 An Indiana lawmaker wants to explore whether the state should create its own patent law, focusing on specific business method processes that aren't covered by the federal patent system. The idea addresses long-standing uncertainty about patent coverage for the inner workings of a product or service that a business might want to create, and for Indiana it applies to both existing and emerging industries where these methods become more important. Those who want to explore a state statute say it could resemble the approach taken by jurisdictions on trademarks and other intellectual property issues that aren't specifically regulated by the federal patent law, but within the Indiana legal community opinions differ on whether this would even be possible.
What's clear about the debate is that Indiana may be one of the first states to begin addressing a controversial issue that even the nation's highest court has refused to offer guidance on, creating uncertainty for attorneys and judges who must address these patent questions.
In January, Sen. James Merritt, R-Indianapolis, authored Senate Resolution 10 that urges the state's legislative council to establish an interim study committee during the General Assembly's off-months that would explore the creation of state patent law. That resolution isn't binding, but asks the legislative leadership to consider that idea later in the year. The resolution was assigned to the Senate Judiciary Committee but did not receive a hearing.
The idea surfaced when Indianapolis patent attorney Dan Lueders with Woodard Emhardt Moriarty McNett & Henry, approached Merritt and asked him to start the legislative discussion. He'd been contemplating this patent law possibility for some time, but a June 2010 ruling from the Supreme Court of the United States pushed him to get the discussion going.
That ruling came in Bilski v. Kappos, 561 U.S. ___ (2010), in which the justices rejected a patent for a type of business process that a Pittsburgh consumer energy product company wanted to patent – the method for how it hedged energy trade. But at issue was whether its process for doing that was patent-eligible through Section 101 of the U.S. Patent Act, which details four categories of inventions eligible for patents – processes, machines, manufacturers, and compositions of matter. This case questioned what legal criteria a process must meet in order for it to be patentable.
The Federal Circuit Court of Appeals held in October 2008 that the process for predicting and hedging risk in commodities markets didn't deserve a patent because it wasn't tied to a machine or did not result in any physical transformation. In affirming the patent claims rejection, the federal appellate court also reiterated the "machine-or-transformation test" that had been long used as a standard in these cases.
Leading up to the decision, IP attorneys, businesses, and inventors worried that the court could have upheld the ruling in a broad way that would have invalidated hundreds of software business patents already secured; or that it would have restricted or shifted the standard for how those types of patents are obtained in the future.
The justices decided it wasn't necessary to make broad sweeping decisions about patents to dispose of the case, but they instead relied on existing precedent to make a decision. The court chose not to further define what constitutes a patentable process.
"With even more people trying to innovate and thus seeking patent protections for their inventions, the patent law faces a great challenge in striking the balance between protecting inventors and not granting monopolies over procedures that others would discover by independent, creative application of general principles," Justice Anthony Kennedy wrote. "Nothing in this opinion should be read to take a position on where that balance ought to be struck."
Lueders said that the Bilski ruling "galvanized his developing thought" on state patent law creation.
"As patent lawyers, you read the concurring justices' opinions that demonstrated a lot of hostility to the federal business patents," he said. "That's telegraphing the future of federal patent law into an area that will be unprotected."
That is what makes it important for Indiana to delve into this area, according to Lueders and Merritt. Both said they haven't heard of this happening elsewhere.
"I've reached out to other IP lawyers, and like anytime you get a bunch of lawyers together there are different views," Lueders said. "But we're collecting good input and this is gaining some interest."
Merritt said his challenge in the General Assembly is to convince his colleagues that this is an interesting idea, and that it could be an economic development tool if businesses know they can come to Indiana to protect these business processes in a way that isn't offered anywhere else. Both recognize that could be a challenge open to interpretation.
"You could envision some scenarios where people might not see it that way, and this might go against business," Lueders said. "But I'm a pro business capitalist without apology, and I believe you create a market or those business rights if you encourage innovation like this does."
A draft concept that legislators could study includes language that would allow state statute to focus on areas where federal preemption isn't an issue, according to Lueders. A starting framework calls for "protectable business methods" not being protectable, and that would entail anything within the meaning of the Patent Act's sections 101, 103, and 112, as well as one or more of any "idea, procedure, process, system, method of operation, concept, principle, or discovery" within Section 102.
Additionally, the language quotes the landmark ruling Bonito Boats v. Thunder Craft Boats, 489 U.S. 141 (1989) that is considered a guiding principle on patent protections to say that states are only prohibited from offering any form of patent protection to articles or processes that fall within the meaning of the broad scope of patentable subject matter.
This state law would apply to those non-protected areas. States are currently able to have statutes regarding topics such as trademarks and right of publicity. Though the areas might overlap with what's offered with copyrights federally, they aren't necessarily preempted by federal law.
"We're talking stuff that is not protected by federal statutes, like books or music or software," Lueders said. "By recognizing federal supremacy, you can avoid federal preemption. Beyond my initial framework, though, it's not my place to decide how broad or narrow a law might be. That's the Legislature's job."
But not everyone sees this as a topic the state should be examining. IP attorneys and those in academia see insurmountable issues regarding federal preemption. Just because a "process" might not be patentable through federal law, it doesn't mean a state is able to bypass that process, they say. Some also wonder whether a state patent office would have to be created to review these types of patent questions and what administrative costs that would create for the state.
Indianapolis attorney Bob Null with Baker & Daniels doesn't believe that even this proposed structure could sidestep preemption concerns. That would prevent Indiana from crafting its own patent protections on ineligible patent subject matter.
Quoting from the same precedent that Lueders cited, Null looked to a passage that reflects states are not free to offer equivalent protections to ideas that Congress had determined should belong to all.
"I've never really given this any thought, and can't see any benefit to having a state patent law," he said. "Among other things, it seems that it would only be enforceable within the state and that just isn't logical for most companies to have different patent procedures based on where you're located at."
Indiana University Maurer School of Law professor Mark Janis said this issue has surfaced nationally and internationally in the patent community for years, and he doesn't see it as productive for the Indiana General Assembly to jump into the fray.
He said that founding father James Madison once examined this issue and said it wouldn't be effective, and that was a topic addressed in the Federalist Papers.
"In my view, they'd be far better off considering ways to better connect Indiana businesses with intellectual property law expertise, to ensure that those businesses are able to secure the federal intellectual property rights to which they are entitled and to build on the existing intellectual property infrastructure in the state," he said.•
Please enable JavaScript to view this content.