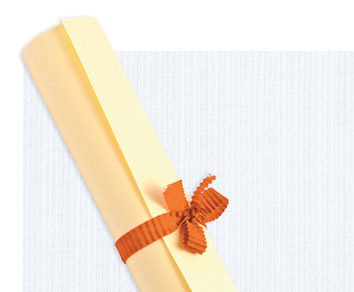 In June, the National Association for Law Placement released key findings stating 2010 was the worst job market for law school graduates since the mid-1990s. For graduates whose employment was known, only 68.4 percent obtained jobs that required bar passage – the lowest number in that category since NALP began collecting data on law graduates in the early 1980s.
Some disgruntled graduates have accused law schools of luring students into their classrooms with the promise of lucrative careers that don't exist. Others say there are too many lawyers and law schools. The American Bar Association has stepped into the fray, attempting to demystify the problem of new lawyer unemploy
ment.
Crunching numbers
Valparaiso School of Law Dean Jay Conison, who serves on the ABA accreditation committee, said that to allege there are too many lawyers is a simplistic interpretation of a complex topic.
"People go to law school for a variety of reasons," he said, adding that some students may never intend to practice law. So even though NALP statistics show that only half of 2010 employed law school graduates are working in private practice, the numbers do not account for people who had no intention of going into private practice and might be perfectly happy in other careers.
 
Conison said that schools report post-graduation employment statistics to NALP, and NALP collates the information, sending a comprehensive report back to the schools. He said the ABA is aware of concerns about how this data is used and how it is conveyed to prospective students.
"I think the issue is that the information that is published could be more detailed than it is now," he said.
On May 26, Anna Alaburda, a graduate of the Thomas Jefferson School of Law in San Diego, filed a class action complaint against the school, claiming it deliberately deceived students about job prospects to boost enrollment.
"There is no reason for TJSL to present a figure concerning the percentage of graduates who are employed in any position (including part-time and non law-related positions) other than to mislead prospective students," the complaint states.
But Conison said that schools may not have enough information to provide detailed statistics about the type of post-graduation employment its alumni find.
In February 2011, the ABA's Young Lawyers Division introduced a Truth in Law School Education (TILSE) resolution calling for increased transparen
cy from schools reporting post-graduation employment data.
"It has also been discovered that some law schools are reporting wages in an ineffective, misleading manner by citing unrealistic salary averages and full-time employment statistics of their own law school graduates. This salary data is being manipulated to provide a much rosier employment picture to prospective law students, which in turn may contribute to the increase in law school enrollment," the resolution states.
It goes on to say that the median salary information may be inaccurate based on which graduates communicate with the school. The resolution states that of the class of 2009 graduates who obtained jobs where a juris doctor was preferred, only 28 percent reported income to their schools. That's a fact that law schools should be reporting, according to the TILSE resolution. The resolution is scheduled to be brought before the ABA House of Delegates for approval at the ABA's annual meeting in August.
Supply and demand
Jeffrey Stake, Robert A. Lucas Chair of Law for Indiana University Maurer School of Law, said that the economy is likely to blame for graduates having difficulty finding work. He said that all markets – including the job market for lawyers – operate according to the fluctuations of supply and demand. Law schools, he said, haven't varied much from year to year in the number of graduates they produce.
Stake
"So on the supply side, you've got a pretty steady stream. On the demand side, though, things vary wildly," he said.
During a recession, people have less money to spend on services like hiring a lawyer, Stake said, so demand for services has decreased. Firms whose clients work in industries hard hit by the recession may be struggling to stay afloat.
If the cost of law services had been decreasing markedly, Stake said, that might indicate a flooded market – or too many lawyers, per capita. He said that in the 1950s, doctors and lawyers earned about the same salary, and a boom in the 1960s in the number of students attending law school may explain why attorney salaries did not continue to keep pace with doctors' salaries. Stake said the American Medical Association took steps to limit the number of doctors to ensure their services were always in demand.
Murphy
NALP statistics show that the number of law school graduates has increased slightly in recent years. In 2008, there were 40,582 graduates; 2009 produced about 250 more graduates than the year prior; and in 2010, 41,156 students graduated from law school.
Different approaches
The Bureau of Labor Statistics Occupational Outlook Handbook, 2010-11 Edition, reports that competition has increased for law jobs, and many lawyers have had to accept positions outside of their field of interest or work for temporary agencies. James Leipold, NALP executive director, wrote comments about preliminary findings of the Jobs & JDs – Class of 2010 Report saying " … we can expect that the overall employment rate for new law school graduates will continue to be stagnant or decline further for the class of 2011, with the curve probably not trending upward before the employment statistics become available for 2012." The full 2010 report is scheduled to be released in August.
Notre Dame School of Law professor Vincent Rougeau said that the current job market means new lawyers will have to try harder than graduates in years past to find work.
Rougeau
"I think students have to be a lot more creative and thoughtful about the different avenues that they could use to find a job," he said. "So many of the traditional firm jobs are either gone or are really difficult to get."
Karen Murphy, firm administrator for Drewry Simmons Vornehm, in Carmel, said the firm hasn't brought in anyone for a clerkship or conducted any on-campus interviews in two years.
"I've been through a recession before, but it didn't have the impact that this one has had," she said.
Murphy said she thinks law firms have begun to place more value on business practices like the timely creation of invoices, tracking hours, and client management.
"Make no assumptions about what's out there waiting for you," Rougeau said. "Be as open minded and creative as you can possibly be in terms of how you might use your degree – it's just very unlikely that you'll walk right into something."•
Please enable JavaScript to view this content.