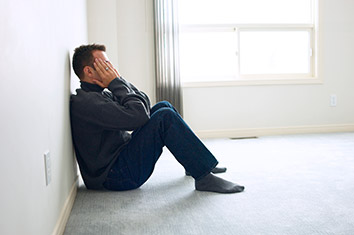 Within a six-month period, one Indiana county prosecutor faced two situations where he had to make one of the toughest types of decisions – whether a child should be tried in juvenile or adult court based on the brutality of a crime and age of the offender.
Neither child was old enough to drive, but their crimes both involved fatal or near-deadly use of a weapon with apparent premeditation. One was 15, the other was 11.
Both cases that occurred in Morgan County Prosecutor Steve Sonnega's jurisdiction were headed toward adult court at one point, but were diverted to different routes based on prosecutorial discretion and state statutes governing crimes committed by juveniles that can be waived to adult court. The high-profile cases brought to light an issue more attorneys and judges are facing throughout Indiana and one that is calling for legislative attention in upcoming sentencing debates.
Prosecutors and judges are facing the choice between trying young offenders in juvenile or adult court more often today than they did three decades ago. The number of statutes criminalizing what was once considered minor behavior has increased, and judicial decision-making power on placements and rehabilitation is more limited now.
"They're taking more crimes and jurisdiction away from us," said Lake Superior Judge Mary Beth Bonaventura, who presides over the county's juvenile court. "We've taken a middle of the road path compared to other states, but we're being given less discretion to decide what the best options are for the kids and families and instead are just being told more often to just dump them into the adult system. We can do better."
Lawmakers have given juvenile courts no jurisdiction over 17 offenses ranging from attempted murder to dealing in certain drugs when the defendant is age 16 or older. That is up from approximately four offenses since the mid-1980s, according to Indiana Judicial Center attorney Jeff Bercovitz. That leads to younger offenders, some even charged with their first crimes, being put into the adult system where they will remain and face becoming repeat offenders without the rehabilitative possibilities of the juvenile courts.
Critics say rehabilitation offered through juvenile courts may be more expensive because of extended placements or services through third-party vendors, but the juvenile judges who see these youths say it's worth the cost and that often that is what's best for that family and community.
The Indiana Supreme Court's Division of State Court Administration does not track figures on how many waivers into adult court occur each year, but juvenile judges statewide say anecdotally that the number is going up. How visible that trend is, or whether a rise is happening at all, depends largely on the location.
Bonaventura
While some prosecutors may find it easy to get a waiver into adult court, in some jurisdictions, such as Marion County, judges have allowed several children as old as 15 to stay in juvenile court to face murder charges.
In St. Joseph County, Juvenile Judge Peter Nemeth said he hasn't noticed any significant spike in waivers since he took the bench in 1993. But he knows his colleagues are facing that more frequently, he said.
"Our hands are tied more today than they ever have been," Judge Nemeth said about juvenile court jurisdiction and authority, particularly on placements. "So much of it now is about the budget and how much it's going to cost that we're not focusing on what we should be: placing kids where they have the most opportunity to be rehabilitated, not where it costs the least or looks like the best budgetary decision on paper."
Judge Bonaventura and others statewide point to data from the National Institutes of Health, which shows advanced functions of the brain do not fully mature until well into early adulthood. That study came up in the 2005 U.S. Supreme Court decision prohibiting the death penalty for those younger than 18, something Indiana lawmakers had mandated years before and the late Sen. Anita Bowser championed.
To Judge Bonaventura, the research supports the creation of a youthful offender law in Indiana that could offer the rehabilitative benefits of juvenile court into early adulthood, perhaps even until age 25 when brain function fully matures.
Indiana law allows children as young as 10 to be waived to adult court if the child is charged with murder. But the statutory and discretionary aspects of deciding which path a juvenile should take can be confusing. For example: A 10-year-old can be charged with murder in adult court, and a 14-year-old charged with repeat felonies can be sent to the adult system as well, but a 16-year-old charged with attempted murder might be allowed to remain in juvenile jurisdiction.
Nemeth
No blended sentence law – as can be found in other states – exists in Indiana to allow adult-court judges to refer youths back to juvenile jurisdiction if the circumstances warrant it. Discussion has occurred about the Indiana General Assembly exploring that topic during its next session. Rep. Ralph Foley, R-Martinsville, said some of those juvenile jurisdiction questions may come up as the Legislature tackles sentencing and criminal code evaluations in the next session.
In Morgan County, one of the recent cases involved a 15-year-old school shooter charged with attempted murder of a classmate, and the other involved an 11-year-old boy charged with murder for the shooting of his 6-year-old brother with a rifle.
Ironically, Sonnega said it was easier to obtain a move into adult court on the older school shooter, Michael Phelps, for attempted murder because he was older and had intent, than it was for the 11-year-old charged with murder. That case proved to be more complicated because of the boy's younger age.
"The Legislature has to draw the line somewhere, and as you can see it doesn't have to make sense," he said.
Citing the 11-year-old's age, cognitive development, and maturity level, Sonnega said he wasn't seeking to have the case moved into adult court. If that happened, he would have been the youngest in the state to have been waived into adult court since the 1920s, and he would have faced 45 to 65 years in adult prison if convicted. But Sonnega said he was hard-pressed to say the boy was beyond rehabilitation in the juvenile system.
Meanwhile, in adult court, Phelps was convicted of attempted murder in the Martinsville West Middle School shooting in March. Phelps was older, plotted his attack, and had a juvenile record, Sonnega said. Phelps faces 20 to 50 years in an adult prison.
"It's not an easy decision and you don't have a crystal ball to know what will happen, but you're not throwing a dart at a board blindfolded," he said. "You make the decision based on the practice of a court and your own experiences to know when you might be able to push that presumption boulder far enough up the hill to get a waiver. But in the end, you have to determine whether rehabilitation will work and if that's the best option to protect a community."•
Please enable JavaScript to view this content.