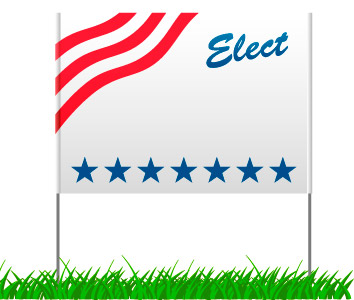 As the lawyers throughout the country confront the issue of judicial campaigns and fundraising, many in Indiana's legal community say the state already goes above and beyond in addressing some of the concerns.
 
The American Bar Association in early August voted to adopt guidelines urging states to enact new procedural rules on judicial disqualification, a response to what the national bar sees as an increasing influence of money in judicial politics.
One of the key voices involved in crafting the new guidelines, former Dearborn Superior judge and now Indiana Supreme Court Disciplinary Commission Executive Secretary G. Michael Witte, says that Indiana is ahead of the curve comparatively because it allows lawyers and litigants to get a new judge without giving any specific reason.
Boehm
But despite Indiana's approach as compared to other states, former Indiana Supreme Court Justice Ted Boehm says this conversation is important because it brings to the surface a deeper issue about which many in Indiana disagree: allowing money into the judicial election process through the way judges are selected.
"The problem is the money itself, and it's unfortunate that it's a part of our process because that can create the appearance of impropriety," said Boehm. "Money is a byproduct of a flawed selection process, as I see it, and I think it's good that the ABA has put some attention on the issue of lawyers funding judges whom they present cases before."
National urging
The ABA action has been years in the making.
In response to rulings from the Supreme Court of the United States in the past decade that have had the cumulative effect of increasing the role of money in judicial elections – Republican Party v. Minnesota in 2002, Caperton v. Massey in 2009, and Citizens United v. FEC in 2010 – the ABA Standing Committee on Judicial Independence set out to tackle that issue through its study of disqualification recommendations.
A cornerstone of the new guideline is a suggestion that states institute a prompt appeals process for judicial recusal motions in order to help prevent a judge from acting as the ultimate arbiter of his or her own disqualification. The guidelines also suggest that states enact disclosure requirements for spending on judicial races by lawyers and litigants in order to address concerns about who's supporting those individuals vying for the bench.
"What eventually came down was a compromise between everyone involved, but Indiana already has most of that in place," Witte said. He has spent the past year chairing the ABA's Judicial Division that has supported these guidelines.
For example, Witte said that Indiana uses Trial Rule 76(b) to allow for an automatic change of judge in civil cases. If someone has a concern about a lawyer appearing before a judge he or she has contributed to, the parties can request a different jurist without having to spell out the reasons for the request. A third of the states do what Indiana does in regard to these types of pre-peremptory challenges, according to the ABA report on the guidelines.
Through state statute and not the Judicial Conduct Code, Indiana's elected judges also must report their campaign donations, Witte said, another aspect of the ABA suggestions. What Indiana doesn't specifically have is "prompt" review by another judge or tribunal, though that can be an appealable issue addressed by a higher court, he explained.
"We do have review, but one can argue whether that's considered 'prompt' or not," Witte said. "That is a national discussion about whether a disqualification issue should be a disciplinary matter or something that is kept in the realm of appealability like we have in Indiana. (The judicial division) was staunch in our position that it not be a disciplinary issue because there are so many frivolous motions for change of judge, usually where someone is just upset they've lost."
An example in Marion County
But the general issues and concerns that prompted the ABA action do exist in Indiana, and now one Marion Superior judge is in the hot seat because of a controversial fundraising flyer that went out to members of the Indiana legal community and created what some described as the appearance of impropriety.
Marion County uses political party slating to choose judicial candidates for ballot placement, and slating conventions scheduled for early 2012 will decide which individuals the Republicans and Democrats will have on the May ballot. Twenty slots are open with two Superior judges retiring, so each party can choose 10 judicial candidates to slate.
One of those up for re-election is Judge Becky Pierson-Treacy, who is at the center of the recent controversy. A fundraising flyer promoting an event on her behalf contained different suggested levels of contributions – $150 to be designated as a "sustained" contributor, $250 to be an "affirmed" contributor, $500 to be a "so ordered" contributor, and $1,000 to be designated a "favorable ruling" contributor.
While those responsible for the solicitation say it was meant as a play on words, some took issue with the language and raised concerns.
Pierson-Treacy
Judge Pierson-Treacy didn't respond to inquiries from Indiana Lawyer. Her husband, Ed Treacy, who heads her judicial re-election committee and serves as chair of the Marion County Democratic Party, has responded publicly and said the flyer was in bad taste. Co-chairs of the judge's campaign committee, including Greg Hahn of Bose McKinney & Evans, Lacy Johnson of Ice Miller, and Linda Pence of Pence Hensel, also said the flyer wasn't meant to be taken seriously and that nothing malicious was intended. The event was canceled after the backlash, organizers said.
"I'm somewhat surprised about the response, because this was meant as a joke and we didn't think it would imply anything out of line," Hahn said. "Admittedly, in looking back, maybe it was not the greatest thing. But again, it was so obvious it was a joke. I say no harm, no foul … and I guess we can't joke about this kind of thing anymore."
The Indianapolis Bar Association recently created a political action committee called Attorneys for an Independent Bench to provide a voluntary alternative for attorneys to use to support local judicial campaigns without any appearance of impropriety that might come from donating directly to an individual judge.
"The bar doesn't play a role in monitoring fundraising, but the AIB is designed for lawyers to give in a blind fashion," IBA President Michael Hebenstreit said. "If all contributions were blind, it would eliminate the perception that you'd get something by contributing to a judge. I'm not sure lawyers will stop contributing when a friend invites them to a fundraiser, but if this became the replacement for the current system, I think it would eliminate that perception the general public might have. I'm not naïve enough to think it doesn't happen, but I've never seen it in my 33 years of practice."
But Boehm, who chairs the PAC and was an appointed merit-selected justice on the Indiana Supreme Court for 14 years, advocates a change in judicial selection is needed.
"The PAC is a good idea to allow people to support judges' campaigns that can be expensive, but there shouldn't be any judicial campaign expense in the first place, in my view," he said. "Let's have a better selection system to solve that problem."•
Please enable JavaScript to view this content.