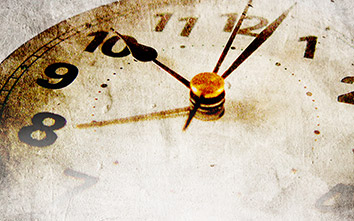 A first-ever review of Indiana's Parenting Time Guidelines is nearing completion, but what the final proposal will look like isn't known yet.
Among the proposed changes: Revisions to holidays that could affect weekend parenting time; new language dealing with online communication between parents and children and use of technology such as Skype; and revised rules regarding overnight visitation.
But perhaps the most significant changes pertain to proposed guidelines for parents in high-conflict situations: the guidelines under consideration would include provisions governing the use of parenting coordinators and "parallel parenting."
Christopher Barrows, an attorney at Avery & Cheerva LLP in Indianapolis, is a parenting coordinator who said the rumor mill is churning about what language, if any, will be adopted regarding parenting coordinators. Court-appointed PCs act as buffers between parents to mediate and attempt to resolve differences regarding parenting time and other issues, but the current guidelines have no language addressing their roles.
"Some of the concern I have about the parenting coordinator rules is that the rules don't go far enough in giving authority to the PC," he said. As written, the rules wouldn't allow parenting coordinators to make binding recommendations without a judge's intervention, he explained.
In current practice, Barrows said he tries not to make binding resolutions unless he feels he has to. And in those cases, both parents must agree to the recommendation. He said it's a useful tool.
"If it's objected to within seven days, it's not binding and they can take it to court," Barrows said. But, he added, it also raises the practical question for parents: "Is this a battle you actually want to fight?"
Two committees of the Indiana Judicial Center – domestic relations and alternative dispute resolution – have been working for months on revisions to the guidelines after a period of public input closed.
Johnson Superior Judge Mark Loyd, who chairs the ADR panel, said that group has concluded its work and its counterpart committee will do so this month. The recommendations will then go to the Indiana Judicial Center board of directors, then to the Indiana Supreme Court for final approval, likely by year's end.
What's in those recommendations probably won't be public knowledge until the judicial center board acts on them and moves them to the Supreme Court, said Jeffrey Bercovitz, director of juvenile and family law at the Indiana Judicial Center.
"The parenting time guidelines have not been reviewed since they were promulgated, and they were sorely in need of a review," he said of the rules that took effect in 2001.
Loyd hinted at some changes that have been made after periods of public comment this year. "The rules as currently drafted would have a minimum level of credentials" for parenting coordinators, for instance.
The guidelines presented for public review earlier this year included a host of revisions, not limited to the adoption of parenting coordinator and parallel parenting rules. Those proposed revisions included:
Holidays. A proposed change would keep weekends following holidays on the original parenting schedule. In situations where parenting time alternates by weekend, the custodial parent could have children three weekends in a row. The proposed rules also clarified that each parent receives half of Christmas vacations and that if a child's birthday falls on a holiday, the holiday establishes parenting time.
Overnights. The proposed guidelines would include a provision that overnight visitation shall be allowed "unless it can be demonstrated that the non-custodial parent has not had regular care responsibilities for the child."
Electronic communication. A proposed guideline has been added encouraging communication between parents and children via phone, email and online services such as Skype. Such communication strengthens bonds between parents and children, according to the proposal.
Unacceptable reasons. A proposal lists reasons deemed unacceptable to refuse to provide parenting time. These include, among others, reasons such as a child refuses to go, the child isn't home, the weather is bad, or the noncustodial parent is behind in support.
Rebecca Billick, a Bloomington attorney and domestic relations mediator, said she's concerned the proposal for overnight parenting could harm the attachment bond that children under 3 form with their primary parent.
She said a growing body of research suggests that for very young children, frequent changes in where they're sleeping can lead to difficulty understanding the world around them.
Among high-conflict parents, the proposed guidelines would include rules for parallel parenting, in which communication between parents is limited and usually in writing. Its uses typically would be reserved for situations where parenting counselors or family therapists are involved or when parenting time is being phased out.
But where parents can cooperate, the parenting time guidelines for the first time would place an onus on parents. A proposed section urges parents to make their own arrangements to establish parenting time where possible, subject to court approval.
"Parents should attempt to create their own parenting plan which is in the best interests of the child," according to the last public draft proposed guidelines.
"The more we can resolve outside the courtroom, the quicker we can bring in the parties who can't resolve their differences,'" Loyd said.•
Click here to read about the creation of the Indiana chapter of the Association of Family and Conciliation Courts.
Please enable JavaScript to view this content.