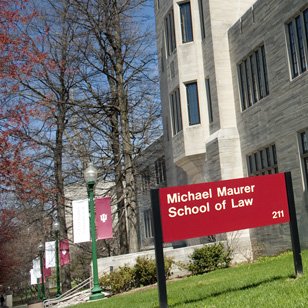 With a recommendation report now submitted to Indiana University Provost and Executive Vice President Rahul Shrivastav, the next dean of the IU Maurer School of Law could be named any day.
Among the finalists for the deanship are Christiana Ochoa, who is currently the interim dean at IU Maurer and a longtime staff member; Zachary Kramer, the current interim dean of the Sandra Day O'Connor College of Law at Arizona State University; and James Speta, professor at the Northwestern University Pritzker School of Law.
The trio of finalists visited the Bloomington campus last week to meet with the search committee tasked with finding the 17th dean of IU Maurer.
Kurt Zorn, IU Bloomington acting vice provost for undergraduate education and chair of the search committee, told Indiana Lawyer on Tuesday that the search committee's final report was submitted to Shrivastav late last week.
While the search committee was tasked with making recommendations to the provost by Oct. 1, Shrivastav can still reject the report and order a new search should he so choose.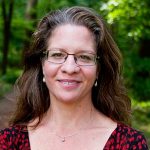 Ochoa, the Class of 1950 Herman B Wells Endowed professor at IU Maurer and founding academic director for the IU Mexico Gateway, has worked at the Bloomington law school since 2003 in various leadership and teaching capacities. After it was announced in April that Austen Parrish was stepping down from the deanship to take the same position at the University of California, Irvine School of Law, Ochoa came "highly recommended" for the interim deanship while the search commenced.
Ochoa is both the first Latina to hold a decanal title for IU Maurer and the first person of color in that position.
Kramer teaches and writes in the areas of property law and civil rights law, according to his online CV. He is currently the interim dean of ASU's law school and has held numerous leadership positions over the last decade, including executive associate dean and associate dean of faculty.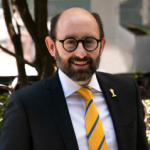 Prior to joining ASU's staff in 2010, Kramer taught at The Pennsylvania State University (2008-2010) and the University of Arkansas at Little Rock (2006-2008). He began his teaching career as the inaugural Charles R. Williams teaching fellow at the University of California – Los Angeles School of Law and is a 2004 graduate of the University of Illinois College of Law.
Speta has been a faculty member of Northwestern's law school since 1999, according to the university's website. He recently served as interim dean at the law school from July 2020-July 2021 and has worked in multiple high-level leadership positions over the last 23 years.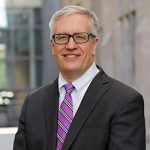 The 1991 University of Michigan Law School grad teaches at Northwestern's law school and in the Joint Program in Law and Business operated by the law school and the Kellogg School. His research interests include telecommunications and internet policy, antitrust, administrative law and market organization.
Check back to theindianalawyer.com for continued coverage of the dean search at IU Maurer.
Please enable JavaScript to view this content.