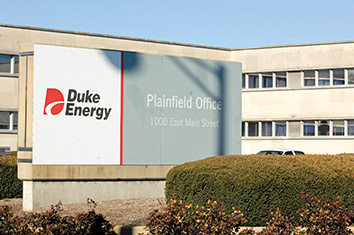 What a difference an ethics scandal makes.
Duke Energy received everything it asked for from the Indiana Utility Regulatory Commission in a request for deferred accounting of $11.6 million after a 2009 ice storm. But after discovery that administrative law judge Scott Storms had been cozying up to Duke while presiding over its cases, ultimately getting a high-paying job with the utility, heads rolled, and the IURC later reversed itself.
As the scandal unfolded in late 2010, Duke fired Storms, and Gov. Mitch Daniels fired IURC Chairman David Lott Hardy, who had learned about the communication between Storms and Duke as Storms administered cases. A state ethics panel fined Storms $10,000 and banned him from holding state office; Hardy faces three Class D felony counts of official misconduct.
 
When Duke Energy v. Indiana Utility Regulatory Commission, 93A02-1111-EX-1042, was argued before the Indiana Court of Appeals on Dec. 10, the ethics scandal was never too far away, although judges seemed to wrestle with how it may affect their opinion.
IURC commissioners "have never said why they changed their minds," said attorney Jon Laramore of Faegre Baker Daniels LLP, who represented Duke. He argued that the cases on which the commission at first found for Duke in 2010, and later against in 2011, were largely the same. "The right remedy here," Laramore said, "is to vacate that arbitrary and capricious (second) decision."
Presiding Judge Nancy Vaidik asked Laramore whether revisiting a decision was in the commission's discretionary powers, and he responded that its conflicting results wouldn't build public confidence.
"The flip side is, how does the public view a case where the (administrative law judge) is seeking employment with the very company that he's ruling on?" Vaidik said.
"If that's the reason for (IURC commissioners) changing their mind, they should say so and they should base it on the facts," Laramore said. "And there is no fact in this record that indicates any influence at all on that (reversal) because of that situation."
Judge Paul Mathias noted that an IURC investigation found there was no undue influence regarding Storms, despite the ethics ruling against him, and Judge Michael Barnes said the IURC finding was in the record before the court.
IURC attorney David Steiner and Office of Utility Consumer Counselor attorney A. David Stippler defended the agency's reversal and said there was ample cause for it.
"This was a completely new look at the evidence," Steiner said of the second hearing in which Duke's request was denied. "They decided because of the concerns that had been raised about potential impropriety … that they were going to look at this thing anew."
Steiner and Stippler noted that the hearing officer, IURC chair and at least one commissioner had changed when Duke's case was revisited. Stippler said Duke was asking for more money the second time around and that a Duke official in a deposition "made some admissions we believe in the second proceeding that were relevant to the entire question about whether there should be deferred accounting."
Vaidik pressed attorneys on Laramore's argument that the same commission came to different conclusions based on essentially the same set of facts. "Doesn't it smell?" Vaidik asked Steiner.
"This is more like a new judge after the first judge has been recused making a decision about the case," Steiner said. "I don't think any rule of law prevents a judge from changing his or her mind about a case, particularly if there is new evidence."
Anthony Swinger, spokesman for the Office of Utility Consumer Counselor, said the agency had opposed Duke's request in both cases. "Really, the bottom line here is the statutory prohibition on single-issue ratemaking," Swinger said.
Duke could request and receive special accounting treatment for extraordinary storms, he said. "We simply believe Duke did not make that case and that the commission got it right in its (second) order."
But Ed Simcox, interim president of the Indiana Energy Association, said the commission's reversal of a previous order could have significant consequences if the Court of Appeals allows it to stand.
"It was the view of the Indiana Energy Association companies that the commission's action in this case might erode that policy of finality and certainty," Simcox said. "The reason that's important to the companies is the risk that would present to the state of Indiana's reputation in the credit markets. The credit markets look very closely at state regulation."
Meanwhile, Citizens Action Coalition executive director Kerwin Olson said the ethics scandal should bring new scrutiny to other cases where Storms was involved, particularly the controversial $3 billion Edwardsport Integrated Gasification Combined Cycle project. The CAC opposes ratepayer subsidies for construction of that coal-fired power plant in Knox County.
Hardy
"In the Duke-Edwardsport case, (IURC is) not even allowing (Duke's) hiring of Scott Storms … and the firing of David Lott Hardy into the evidence to be considered," Olson said. "How in the world can the commission acknowledge an ethics scandal in two cases and ignore it in the third? It's inconsistent and wrong from our perspective."
In addition to the charge that Hardy looked the other way when Storms was trying to get a job with Duke, Hardy also was charged in a grand jury indictment last December with two counts of improper ex parte communications with Duke employees on separate occasions regarding cost increases on the Edwardsport project.
The Court of Appeals in October declined to postpone a trial for Hardy, who claimed he was too ill to stand trial. At IL deadline, his trial date had not been set.•
Please enable JavaScript to view this content.