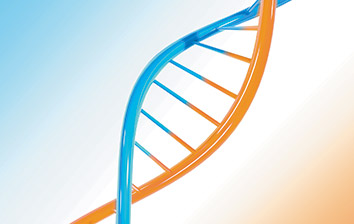 This time next year, Indiana may join the majority of states that collect DNA samples from people arrested on suspicion of committing felonies, rather than only from those convicted. Lawmakers who've been stymied are encouraged by a Supreme Court of the United States decision upholding the practice.
Senators this year buried Senate Bill 245 by a vote of 34-16. The bill would have expanded DNA collection to those arrested for certain violent felonies or burglary. One of the bill's champions, though, said the margin of vote doesn't tell the full story.
"It turns out on the final day for calling third reading for bills, that was the same day this issue was argued before the Supreme Court," said Sen. Joseph Zakas, R-Granger, an author and outspoken proponent. Senators hesitated until the court spoke, he said.
"I think the chances of passage are greater because the court has issued a ruling on this, and I think there are some good answers to a number of the concerns raised on the other side," Zakas said. "The bill will save lives."
The high court on June 3 handed down a 5-4 decision in Maryland v. King, 133 S. Ct. 594 (2012), that affirmed Maryland's practice of collecting DNA from people arrested for certain felonies. The genetic material taken via cheek swab is entered into the Combined DNA Index System (CODIS) database that can match samples to DNA profiles taken from crime scenes or from victims of unsolved violent crimes. In Alonzo King's case, DNA collected after his arrest for menacing people with a shotgun connected him to a 6-year-old unsolved rape for which later he was convicted.
Conservative Justice Antonin Scalia authored a blistering dissent, even by his standards, joined by three of the court's more liberal justices: Ruth Bader Ginsburg, Elena Kagan and Sonia Sotomayor. Scalia wrote that the majority had abandoned the unreasonable search and seizure protections of the Fourth Amendment, and he was incredulous about the majority's position that the DNA collection was for identification purposes rather than crime solving.
"The Court disguises the vast (and scary) scope of its holding by promising a limitation it cannot deliver. The Court repeatedly says that DNA testing, and entry into a national DNA registry, will not befall thee and me, dear reader, but only those arrested for 'serious offense[s],'" Scalia wrote. "… I doubt the proud men who wrote the charter of our liberties would have been so eager to open their mouths for royal inspection."
While civil libertarians worried about the portent of the decision, those who endorse expansion of DNA collection in criminal cases said the need to protect the public is paramount.
"Folks, I think, worry needlessly about it," Indiana Prosecuting Attorneys Council Executive Director David H. Powell said. "I don't want to criticize Justice Scalia, but I have a lot of confidence in the criminal justice system by and large being fair and truth-seeking."
DNA collection can not only match suspects to unsolved crimes, but may also rule them out, Powell noted. "All we're interested in is the truth and pinpointing those who commit crimes and doing it as accurately and effectively as possible."
 
Senate Judiciary Committee Chairman Brent Steele, R-Bedford, said he backed SB 245 and similar bills, and he expects passage now that the court has spoken. He noted the majority in the King opinion wrote that even if King's DNA had not been collected, a fingerprint match also connected him to the unsolved rape.
"I just don't see the problem," Steele said. "I just don't see the alligator in the mud puddle." Fingerprints have been collected by law enforcement since the 1930s without concerns about misuse or Fourth Amendment violations, he explained. "Do we lose control of fingerprints?"
Paul Misner, biology section commander for the Indiana State Police, said ISP has been neutral on legislation to expand the database, but the lab has taken steps to accommodate what would be a significant increase in analyzing samples. ISP, which administers the state's DNA database, now collects about 1,500 samples monthly from convicted felons and has the capability to analyze up to twice as many. He said the lab's cost of analyzing and storing DNA is about $20 per sample, funded by a court filing fee.
Misner sees a need to educate people on what happens after those cheek swabs arrive at the lab.
"I guess I can understand people's concerns. All they know is, 'Someone took my sample, and I don't know what they're going to do with it,'" he acknowledged. "I do understand the perspective of people on the street who think, 'The government shouldn't have my DNA, particularly if I haven't committed a crime.'"
However, "The very high success rate of the CODIS program in general is good for people to know," he said. In about 40 percent of cases where DNA profiles exist from crime scenes or victims, a match is generated against the offender database.
Powell
"There's a very limited segment of DNA we're actually testing for that has nothing to do with physical traits or medical predispositions" or other genetic markers, Misner said. This non-coding DNA, Misner said, "is all we're interested in, and that's what we put in CODIS."
Zakas said 28 states and the federal government follow the practice affirmed in the King decision with good reason – the governmental duty of safeguarding the public. "As a general principal, we have the right to be safe in our homes and neighborhoods," he said.
Landis
Indiana Public Defender Council Executive Director Larry Landis said the court's decision removes constitutional impediments to expanding the state's DNA collection and leaves the matter as a public policy and privacy question for lawmakers.
Landis said the Public Defender Council doesn't oppose development of science that enhances the reliability of finding defendants guilty or not guilty.
But while the CODIS database may yield hits in 40 percent of cold cases as Misner noted, Landis said expanding DNA collection would come with a major complication because, likewise, about 40 percent of people charged with felonies are never convicted. A mechanism for expungement of DNA records would have to be workable, he said.
Misner said the ISP lab currently receives fewer than 10 requests for expungement a year. He said processing the additional expungement requests that would result from expanded DNA collection is probably the greatest challenge the lab would face.
Because DNA is different from fingerprints or other identifiers collected by law enforcement, more in line with a blood sample, the potential for misuse should not be dismissed, Landis said. He added that Scalia, in his dissent, also suggested the King ruling could someday open the door to government collection of DNA not just from criminal defendants, but from people seeking a driver's license or an airline ticket, for instance.
"Once you start down this road, it is the proverbial slippery slope," Landis said. "If that's where people want to go, they're on that road, whether they know it or not."•
Please enable JavaScript to view this content.