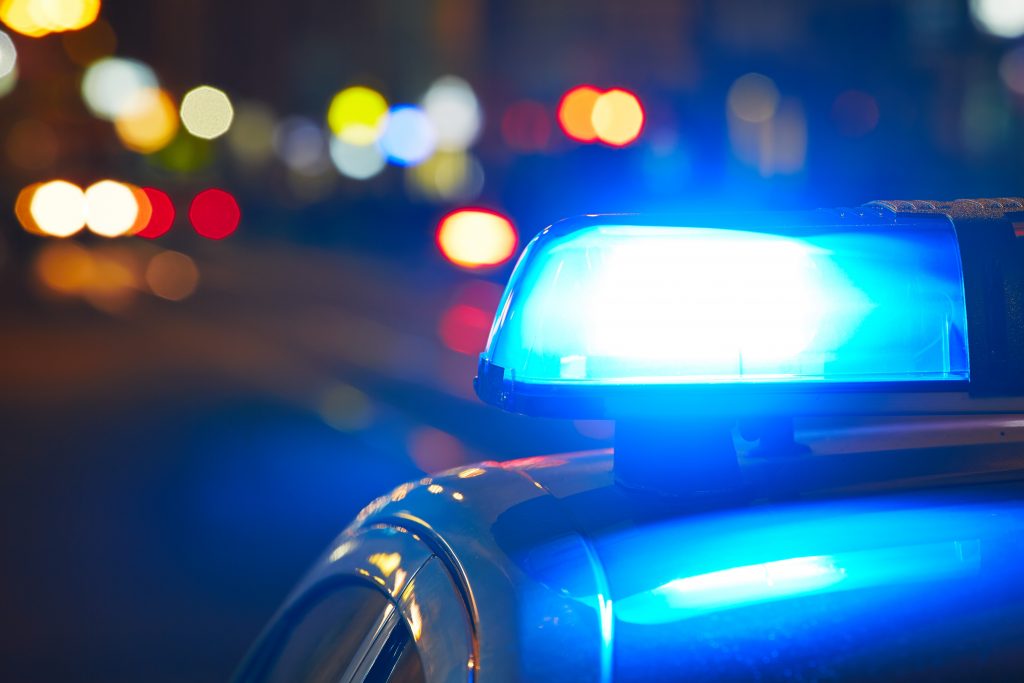 A former Muncie police officer has pleaded guilty to 11 federal charges related to six incidents of excessive force and/or false reporting — the third former Muncie officer to admit to misconduct in his official capacity.
Chase Winkle, 35, pleaded guilty Monday to 11 civil rights and obstruction charges, including five civil rights offenses for assaulting arrestees and six obstruction offenses for filing false reports "to cover up the results" of those assaults.
According to the U.S. Attorney's Office for the Southern District of Indiana, Winkle — the son of former Muncie police chief Joe Winkle — assaulted arrestees during law enforcement encounters in March, May, June and August 2018 and in February and May 2019. The excessive force included tasing an arrestee who was on the ground, kicking one juvenile in the head and slapping another in the face, and knocking an arrestee unconscious by hitting him, among other actions.
Winkle then filed false reports regarding the arrests, including making false statements and material omissions "in order to influence any potential investigations into the incidents."
"Officer Winkle, the son of the former Chief of Police, confessed to repeated uses of excessive force and obstruction of justice," Assistant Attorney General Kristen Clarke of the Department of Justice's Civil Rights Division said in a news release. "This defendant's misconduct injured his victims and undermined the police department's credibility with the community. We hope that this guilty plea sends a message that neither a badge nor familial connections will shield on officer from facing justice in his wrongdoing."
Winkle was initially indicted in the Indiana Southern District Court in March 2020 alongside former officer Jeremy Gibson and Sgt. Joseph Krejsa. He was then charged in a second indictment in April 2021 alongside a fourth officer, Corey Posey. Posey is still an active officer with the Muncie Police Department, according to WRTV in Indianapolis.
Gibson pleaded guilty in May to deprivation of rights under color of law and obstruction of justice for his role in a May 2019 arrest that also involved Winkle.
In that incident, Gibson initiated a traffic stop and punched the driver several times with a closed fist as he tried to take the driver to the ground. Gibson and Winkle each then delivered knee strikes to both sides of the driver's head/upper body, and Winkle then wrote a false report.
Gibson is scheduled to be sentenced in August 2023, according to online court records.
Additionally, the incident involving Winkle and two juveniles also involved former Muncie officer Dalton Kurtz, who pleaded guilty last year to misprision of a felon for his role in the incident, including failing to stop Winkle and then writing a false report.
Online court records do not list any action in Kurtz's case — including any sentencing action — between his August 2021 guilty plea and Nov. 1, 2022, when the case was reassigned to Magistrate Judge Kellie M. Barr.
For his part, Winkle is scheduled for sentencing before Chief Judge Tanya Walton Pratt on March 3. According to WRTV, Winkle's maximum sentence could be in excess of 100 years, but prosecutors have agreed to recommend a sentence at the lower end of the advisory range.
"Today's guilty pleas are an important step forward as we seek justice for the victims in this case," Indiana Southern District U.S. Attorney Zachary A. Myers said in a news release. "Our office, the Department of Justice and our federal partners are firmly committed to holding law enforcement officers accountable when they violate their oaths and the civil rights of the people they were sworn to protect."
The other two officers, Posey and Krejsa, are scheduled for trial in Pratt's court in January.
Please enable JavaScript to view this content.