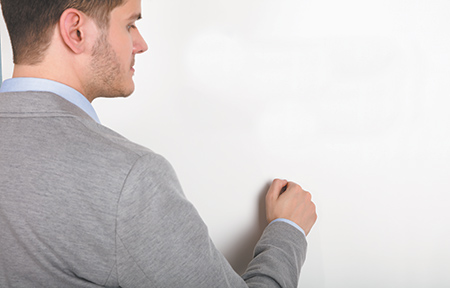 Personal injury attorney Ken Nunn says there ought to be a law preventing lawyers from skirting a rule that they wait 30 days before contacting people injured in car crashes.
"I call the problem 'doorknockers,'" Nunn writes in an appeal he says he sent to every Indiana lawmaker, state regulators and news outlets. "There are several chiropractors that have police scanners and they have a staff of people who knock on the injured person's door the same day the accident happens." Sometimes dressed in surgeon's scrubs, Nunn says, they offer the injured person free clinical treatment, which inevitably leads to a referral to a personal injury lawyer.
"There's a little wink between the lawyer and the chiropractor," Nunn said in an interview. "They know what's going on. Someone is knocking on the door for the lawyer. … I think it smells to high heaven, myself."
Nunn
Nunn's appeal to lawmakers includes a story of his representation of a blind passenger who was solicited the day she was hurt in a car wreck. He said her chiropractor's bill ultimately ran to $34,000, and when he asked the chiropractor's chosen lawyer for a copy of the fee agreement that the woman signed, the lawyer told Nunn he lost it.
Nunn provided lawmakers about a dozen examples of chiropractic bills he called "shocking" among clients he represents who first had been approached by "doorknockers." Often, he said, lawyers who take clients in these situations agree not to challenge the chiropractor's bill. When an insurance company rejects inflated claims, the injured person is on the hook for the balance. Moreover, "The case has been poisoned in the eyes of the insurance companies," he said.
Columbus attorney Woody Harrison is aware of such practices and said they're justlike "runner" systems lawyers used to solicit injured people before the Indiana Supreme 30-day rule took effect in 2011. He and other lawyers said this may be worse, because of what appears to be collusion between lawyers and chiropractors.
"It really needs to be stopped. It's just wrong," Harrison said. "And the people that are getting solicited don't know any better, and they're getting ripped off."
Chiropractors bristle
Patricia McGuffey, an Indianapolis attorney and executive director of the Indiana State Chiropractic Association, said the first the group heard of this issue was Nunn's correspondence received this month. "To be clear, the ISCA upholds the highest ethical standards for all chiropractors in the State of Indiana," McGuffey wrote in a statement. These include provisions that chiropractors "shall not mislead patients into false or unjustified expectations of favorable results of treatment" and that "advertising should not exploit the vulnerability of patients, should not be misleading" and should conform to local rules and regulations.
Chiropractors, like lawyers, have a duty to report unethical or unprofessional practices, McGuffey said. Complaints regarding chiropractors are handled by the Indiana Professional Licensing Agency through the Board of Chiropractic Examiners, on referral from the Indiana Attorney General's Office. "Since Mr. Nunn claims he knows the names of specific lawyers and chiropractors that are violating these ethics and perhaps Indiana laws, we cannot understand why he would not follow his duty to report as we do when we have knowledge of such behaviors," McGuffey's statement said.
It's unclear whether complaints about attorneys allegedly involved in questionable arrangements with chiropractors have been made to the Supreme Court Disciplinary Commission. But lawyers contacted for this article said they're aware of complaints about such practices filed against chiropractors and lawyers. Corey Elliot, a spokesman for Attorney General Curtis Hill, said the office could neither confirm nor deny whether any complaints about chiropractors had been received, because information about such complaints cannot be disclosed until an enforcement action is sought. Likewise, the Supreme Court Disciplinary Commission does not comment on grievances it receives until a formal attorney discipline complaint is issued.
Meredith Lizza, director of communications and legislative affairs for IPLA, said there have been no recent administrative complaints filed by the AG's office with the Chiropractic Board regarding solicitation.
Seeing need for law
Lawyers related cases where attorneys or their office staff were in the chiropractor's office or the same building when a "doorknocker" delivered a crash victim to a chiropractor for treatment. Indianapolis attorney Sandy Bryant's represented clients who were caught up in what he considers a scam. "When they come to me, I terminate their treatment" with the chiropractor, he said.
Schroeder
Bryant believes the law Nunn proposes, modeled on a Michigan statute, is needed. "It goes back to how that patient got to the chiropractor's office," he said, and then signed on with a referred lawyer. "If you've got someone knocking on your door and picking you up and going back and forth, that's the issue."
Pete Schroeder of Norris Choplin Schroeder LLP in Indianapolis has represented plaintiffs and defendants in personal injury cases. He said "doorknockers" can be aggressive. They "are looking to step into the legal system" by making promises, such as the other driver in a wreck will pay for the injured person's care. "They're risking giving a legal opinion when they sure as hell shouldn't be," he said.
Schroeder and others said they don't believe the use of "doorknockers" is widespread among chiropractors, but they say it's a problem that's cropped up since the 30-day solicitation rule took effect. "I think it is a threat to the legal system, when you have chiropractors coordinating with a lawyer to get clients to lawyers with early contact with chiropractors," he said.
Nunn provided lawmakers with Michigan Penal Code 750.410b as model legislation. Passed in 2014, Michigan's statute makes direct, unrequested solicitation of services for crash victims within 30 days of a wreck a misdemeanor punishable by a fine of up to $30,000. Insurance claim adjusters are exempted from the statute. Repeat offenders face up to a year in prison and a fine up to $60,000.
State Sen. Michael Young, R-Indianapolis, and Rep. Greg Steuerwald, R-Avon, chairs of their respective chambers' judiciary committees, did not reply to messages seeking comment for this article.
Attorney discipline matter?
J. Young
Indianapolis plaintiffs' attorney John Young sees the "doorknocker" situation as conduct that could result in discipline for a lawyer and maybe charges of unlicensed practice of law against the person making the solicitation.
"If I was personally aware of that, I would report that lawyer to the Disciplinary Commission," Young said of these arrangements. "As a lawyer, you're under an obligation to bring it to light and to see it stop." He said if an attorney and chiropractor in such an arrangement had any financial agreement, "that would just cement the evidence of the conspiracy to do this."
Despite a lack of disciplinary action, Young said most lawyers seem to be aware of the problem. "I think it's a violation of the ethical rules, and it reflects very poorly on the lawyers and the chiropractors."
Nunn acknowledges some people may see his efforts as self-serving. But he said his Bloomington-based statewide personal injury practice is busier now than it was before the 30-day rule. Part of that caseload is representing people he says have been taken advantage of these situations.
"I take these cases to help people," he said.•
Please enable JavaScript to view this content.