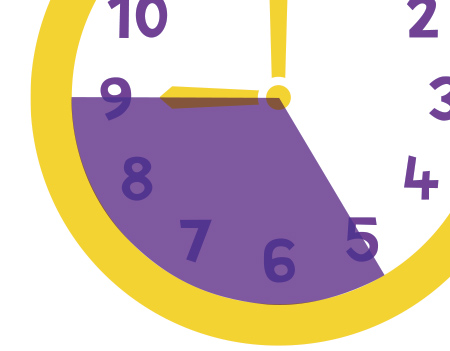 Labor and employment attorneys can be the most popular people at social gatherings. Their stories of things workers have done outside the office can induce giggles and the employers' reactions can incite disbelief.
The tales they have told include a company contacting an attorney after seeing a video of a bonfire online. It showed an employee of the business burning a T-shirt with the company logo on it and using colorful language to assail her workplace.
Another story recounted a mass firing in connection with a string of comments on Facebook. Some healthcare workers were responding to a statement a colleague made about patient coding, but the hospital viewed the entire activity as violating Health Insurance Portability and Accountability Act. All were eventually hired back except for one employee who had replied, not to the coding matter, but to another's comment about the sound of her voice.
The question of when leisure time becomes the boss' business popped into the public conversation after the protest last summer in Charlottesville, Virginia. Photos of the individuals who marched with white supremacist groups were circulated online, and several lost their jobs as a result.
Employment lawyers often get calls from companies and workers with issues stemming from off-duty conduct. Social media is the main driver behind the inquiries as employees are commenting and posting online and employers are seeing it. The behaviors can range from actions the boss simply does not like, such as badmouthing the company, to violent outbursts that bring an arrest and criminal charges.
Many after-work activities can fall into a gray area of whether certain acts are really the business's business. For example, employers are beginning to ask about the rise of legal marijuana. If a worker vacations in Colorado and legally smokes a joint, can that individual face disciplinary actions when returning to work in Indiana since the drug is illegal here?
Seidler
In general, Robert Seidler, shareholder at Ogletree Deakins Nash Smoak & Stewart P.C. in Indianapolis, noted that just about any conduct that paints the company in a bad light is always going to get a second look from the employer. Employees are representatives of the place they work and their off-hour social life can leave customers, vendors, clients with a bad impression of the employer.
Even so, how to respond can be tricky. Seidler counsels his employer clients to think through the situation before acting. "The questions are, 'Can you do something' and 'Should you do something,'" he said. "Just because you legally can do something, it might not be your best interest to do something."
'Tough sledding'
Indiana as an at-will state has few protections for employees. Jason Cleveland, partner at Cleveland Lehner Cassidy in Indianapolis, said employers do not have too much to stop them from regulating their workers' behaviors outside of the office, store, factory or other workplace.
Cleveland
Other states have a variety of laws guarding against employer overreach into workers' private lives. For example, some states such as California and New York prohibit businesses from disciplining or firing workers for engaging in lawful activities after work hours. Indiana essentially only has prohibitions against penalizing or terminating people for being smokers, having a firearm in their vehicle or obtaining a protective order.
"It's tough sledding for employees," Cleveland said. "There's not a lot of protections for them."
Hoosier workers do have a couple of more safeguards under federal law.
Title VII of the Civil Rights Act of 1964 prohibits discrimination based on characteristics such as race, gender and religion. Also, the National Labor Relations Act affords protections for employees for voicing objections to the terms and conditions of their work. Complaining about a supervisor on social media or throwing darts at the manager's photo might fall under the NLRA.
Wilson
Amy Wilson, member of Frost Brown Todd LLC in Indianapolis, does not believe employers are lingering in dark corners or lurking on social media to see what their subordinates are doing outside of work.
"My experience is employers aren't going looking into private lives of employees when it doesn't impact the workplace or their (the workers') responsibilities," she said. "Employers aren't in the business of monitoring the private lives of employees."
Even so, they do become aware of behaviors that raise questions and reflect poorly on the company. Wilson advises her employer clients to include policies for off-duty conduct and disciplinary procedures in the employee handbook, and to apply those practices consistently when dealing with situations that arise from after-work actions.
Businesses do not have to react to every after-hours behavior but in certain circumstances, inaction can bring a risk. Namely, complaints from employees about co-workers who are bullying or harassing them outside the office should be investigated and addressed, Wilson said. Employers who do not respond to that kind of incident could face a claim of negligence.
In the workspace
Brian Garrison, partner at Faegre Baker Daniels LLP in Indianapolis, noted employers are calling attorneys more and more about workers' off-duty conduct with the rise of social media. But while what goes on the internet can create trouble at the office, he does not think employees are being increasingly controlled by the workplace.
Garrison
Employers must be mindful, Garrison said. They run the risk of litigation if they discipline or terminate an employee because of some off-hour activity. He tells his employer clients to take a holistic view of the of the worker and the conduct by looking that the individual's past behavior and determining if the recent action is impacting on-duty conduct.
Still, actions outside the workplace have a broader impact on the office. Not only can the employee's performance falter as a result, but colleagues can become fearful and unwilling to work next to the employee.
Workers who are fired can sue the employer although the burden of proving they were wrongfully terminated is on them. Wilson said companies can defuse the anger by treating the employee fairly.
"I often tell employers people sue you because they hate you," she said. The best practice is to have clear rules and policies which are followed every time off-duty conduct comes into question. "They (the terminated employees) might not agree with the decisions, but if they see the policies consistently applied, they are more likely to move on and accept it."•
Please enable JavaScript to view this content.