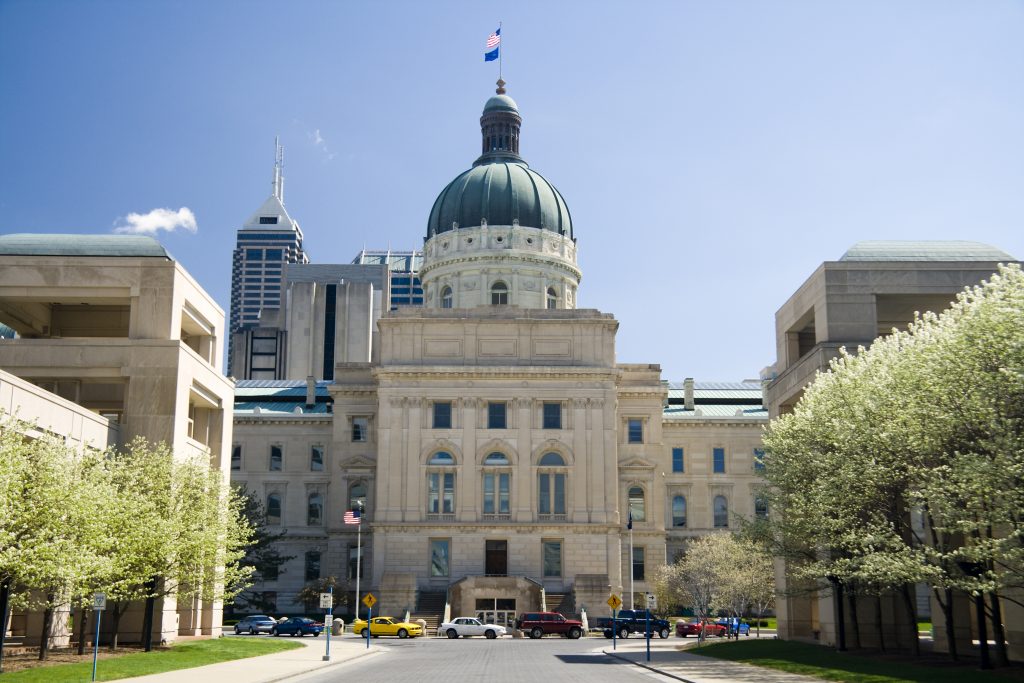 It's a bill the Indiana Senate Corrections and Criminal Law Committee is well acquainted with. But this time, the effort to curb so-called "social justice prosecuting" has taken a new form.
Passed out of the corrections committee on Tuesday, Senate Bill 284 does what bills in three previous sessions have attempted to do: It provides a special prosecutor mechanism when an elected prosecutor has a policy against bringing certain charges, such as charges for simple possession of marijuana.
But where SB 284 — authored by Sen. Aaron Freeman, R-Indianapolis — differs from its predecessors is how that special prosecutor is appointed.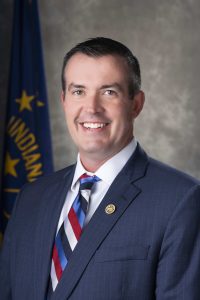 Freeman's bill would send the issue of a "noncompliant prosecutor" to a three-member prosecutor review board appointed by the Indiana Prosecuting Attorneys Council. The review board would investigate the elected prosecutor's "blanket policy" against bringing charges for certain crimes, then vote on whether a special prosecutor should be appointed.
Freeman — who chairs the corrections committee — noted during Tuesday's meeting that his bill marks the fourth time lawmakers have considered legislation addressing noncompliant prosecutors. The issue has typically been championed by Sen. Mike Young, another Indianapolis Republican who until this year was the chair of the committee.
Since he began pursuing the legislation, Young has maintained that he was working on the concept before Marion County Prosecutor Ryan Mears took office in 2019. That same year, Mears announced a policy against prosecuting simple possession of marijuana, saying his office's resources are better spent on addressing violent crime.
Young subsequently introduced "noncompliant prosecutor" legislation for the first time during the 2020 legislative session, and critics have maintained that the measure was in direct response to Mears' marijuana policy, despite Young's insistence that it was not. Still, Mears is almost always referenced during discussions about the legislation, including in Tuesday's committee meeting.
Previous versions of the bill would have allowed the Indiana attorney general to appoint or request a special prosecutor if the elected prosecutor had a "blanket policy," like Marion County's marijuana policy. But in taking up the mantle from Young, Freeman said he has learned over the years that such a plan would not garner enough support to pass the bill.
Thus, the introduced version of SB 284 would have allowed the Legislative Council to request the appointment of a special prosecutor. But again, Freeman said he received negative feedback on that idea, too.
So on Tuesday, he presented an amendment creating the prosecutor review board.
The board would consist of three elected prosecutors — one from the northern, central and southern regions of the state — who each have at least 12 years of experience. No more than two of those prosecutors could be from the same political party.
Notably, the amended version of SB 284 has the support of IPAC, which has opposed previous versions of the bill on the grounds that the legislation would strip away prosecutorial discretion.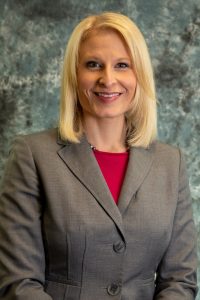 Testifying before the corrections committee on Tuesday, Courtney Curtis, IPAC's assistant executive director, said IPAC remains opposed to the idea of a "super prosecutor" — meaning the attorney general — having the authority to question an elected prosecutor's discretion. And, she said, IPAC remains opposed to any legislation that would impede elected prosecutors' discretion when deciding whether to bring charges.
But, she said, IPAC is willing to support the amended version of SB 284 because it is willing to take the responsibility of appointing the members of the review board who will decide whether a special prosecutor is warranted.
"We believe we're the best body to do this," Curtis said.
SB 284 passed out of committee on a 6-2 vote, with the two Democratic committee members — Senate Minority Leader Greg Taylor of Indianapolis and Sen. Rodney Pol of Chesterton — opposing the measure.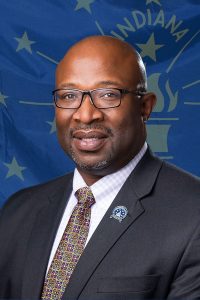 Taylor had harsh words for the bill, calling it "bad on its face."
"How dare we continue to operate under this (idea) that everybody is supposed to enforce the law equally," Taylor said. "Not everybody enforces the law equally — you don't enforce the law in Loogootee like you do in Marion County because they're two different jurisdictions.
"That's why we have elections — the check and balance (on prosecutors) is elections," Taylor continued. "This is nothing more than just a hunt for a ghost. I can't wait to catch the ghost, but this bill won't catch it.
"I'm sure you're going to pass the bill," Taylor told Freeman, "but I'm not going to help you do it."
Defending his bill, Freeman maintained that allowing prosecutors to refuse to bring certain charges is akin to allowing prosecutors — who are part of the executive branch of government — to perform the legislative task of writing laws, rather than the executive task of enforcing them.
"We're in a position, like it or not, that not all of our friends (prosecutors) have watched 'Schoolhouse Rock!'" Freeman said, referencing the animated series that teaches students, among other things, about the three branches of U.S. government.
The bill now heads to the full Senate for consideration.
Please enable JavaScript to view this content.