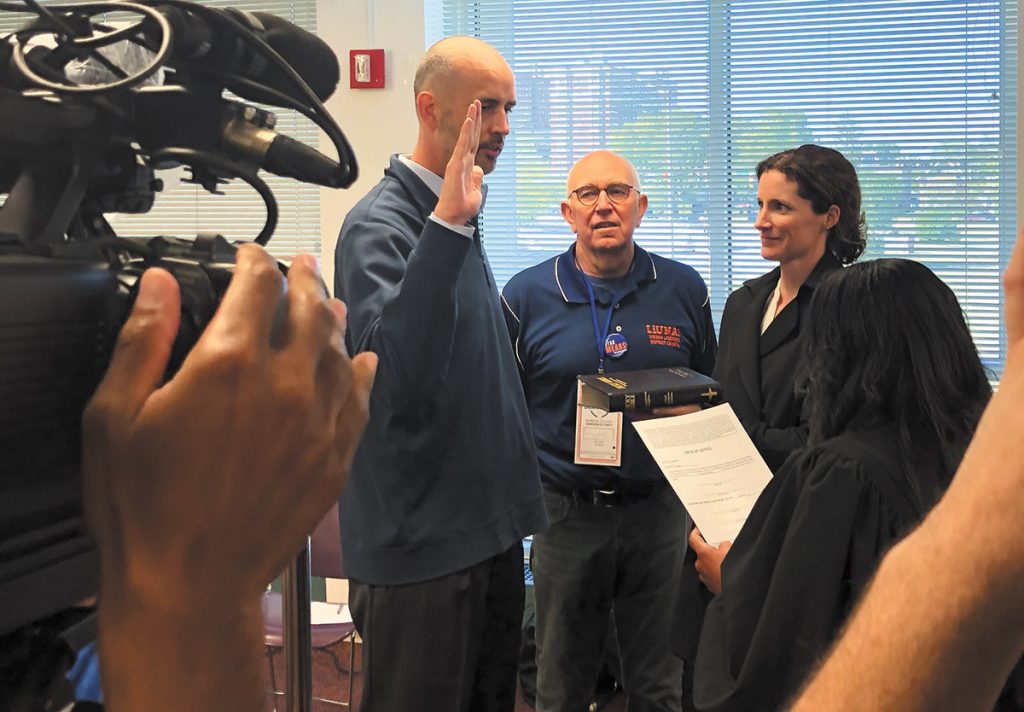 Reactions have been mixed to the recent announcement that the Marion County Prosecutor's Office will no longer prosecute cases of simple possession of less than 1 ounce of marijuana.
Then-acting Prosecutor Ryan Mears announced the policy change Sept. 30 after what he said was about two years of discussion within the office and with other jurisdictions that have taken a similar stance. Local law enforcement, however, have said they were surprised by the news.
According to Mears, his priority is prosecuting violent crime across Indianapolis. He said the MCPO researched those crimes and found no link to marijuana.
"We tried to figure out, number one, what were some indicators of why people were involved in violence, and we looked at what was the motivating factor behind some of these crimes, and that's how we felt comfortable making the conclusion that there is not that strong nexus with public safety," Mears said in announcing the policy change.
Indianapolis is following cities such as Louisville and Cincinnati, where local law enforcement likewise have moved away from prosecuting simple marijuana possession.
Louisville, like Indianapolis, is no longer prosecuting possession of 1 ounce or less, according to the Louisville Courier Journal, while Cincinnati recently dismissed all prosecutions and charges for possession of 100 grams or less, according to WCPO-TV. All three cities have cited racial disparity as a reason for their stances on marijuana possession, saying enforcement of marijuana laws has a disproportional impact on people of color.
According to Mears, Marion County has been slowly moving toward the policy shift — 74% of the county's marijuana possession cases were dismissed in 2018, and 81% have been dismissed so far in 2019.
The Marion County Democratic Party seated Mears as prosecutor on Oct. 5, selecting him to succeed Terry Curry, who resigned from the post for health reasons. Mears said after his election that he wasn't sure if the marijuana announcement impacted the prosecutor's race, but he thinks the new policy shows how the office will operate under his leadership.
"I think this week proved it — that we're going to try to do the right thing regardless of what the circumstances are," Mears said Oct. 5. Then asked whether he would change the new marijuana policy given the mixed reaction, Mears was concise: "Truth to power — we're not changing."
Law enforcement perspective
Mears acknowledged Sept. 30 that he had not spoken with local police organizations about the county's new position on marijuana prosecution. Indianapolis Mayor Joe Hogsett, also a Democrat, called the announcement "abrupt."
Even so, Marion County Sheriff Kerry Forestal said he welcomed Mears' decision, saying in a statement that the new jail under construction at the Marion County Community Justice Center will not be able to hold many more inmates than what current jail facilities can accommodate.
"City leaders have repeatedly stated that we need to find ways to use fewer jail cells, and not more," Forestal said. "To accomplish that, we have to change arresting procedures, which includes the diversion of addicts and the mentally ill into the health care system."
Indianapolis Police Chief Bryan Roach was a bit more reserved, issuing a statement agreeing that law enforcement priorities should be on "removing violent offenders from our neighborhoods and addressing the root causes of crime in our community."
"Discussions with our law enforcement partners will continue following (Mears') announcement to ensure we are doing all we can to build trust with our neighbors and make Indianapolis a safer city," Roach continued, referencing the MCPO's other stated goal of building trust among local residents.
Among Marion County's smaller municipal police departments, officers deferred to prosecutorial and law enforcement discretion in responding to the prosecutorial change regarding marijuana possession.
Lawrence police, for example, said it would be "business as usual" in terms of officers using their discretion to take misdemeanor enforcement action. A first-time simple marijuana possession offense carries a Class B misdemeanor charge.
In Speedway, the police department now has a policy that marijuana will be collected, documented and destroyed, even if a possession arrest is not made. Beech Grove police intend to continue enforcing the laws, according to Chief Mark Swartz, and in Clermont, Chief Steve Dulworth said his force shares "the same views and concerns as our IMPD partners and the FOP."
The Indianapolis Fraternal Order of Police issued a stronger statement in response to Mears' announcement, raising "significant concerns" about "a single person elect(ing) to unilaterally not enforce a state law as a matter of practice or policy."
"Such an across the board decision not only impacts our local community, but has implications for jurisdictions throughout our region and state," FOP President Rick Snyder said in a statement. "… We are attempting to better understand the basis for this decision and any potential unintended outcomes."
Prosecutors' perspective
Like the FOP, Indiana Attorney General Curtis Hill criticized the prosecutor's office for ignoring "a particular state law not to their liking." As the former Elkhart County prosecutor, Hill acknowledged prosecutorial discretion but said generally, "prosecutors carefully exercise this discretion on a case-by-case basis … .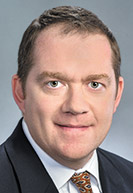 "I am concerned that this proclamation in Marion County will attract to Indianapolis people with a particular interest in communities where drug enforcement is lax," Hill said in his official statement. "It seems to me a curious strategy to put out a welcome mat for lawbreakers in a community already facing challenges related to crime, homelessness and other social problems stemming from drug abuse."
In Monroe County, Prosecutor Erika Oliphant declined to comment on Marion County's new stance. Instead, she said her view on marijuana prosecution is shaped by separation of powers and her belief that "she cannot legally or ethically proclaim a blanket refusal to prosecute possession of marijuana cases because that is, in essence, passing legislation."
But Oliphant also said she supports marijuana decriminalization, saying she has been using the tools available to her — particularly pretrial diversion programs — to withhold marijuana prosecution in her county. So far this year, seven marijuana possession cases have been filed in Monroe County, compared to 37 in 2018, when Oliphant was not yet in office.
Like Oliphant, the Indiana Prosecuting Attorneys Council declined to comment on the specifics of the MCPO policy. But Chris Naylor, IPAC's new executive director, said the organization continues to oppose marijuana legalization because the drug is still federally illegal.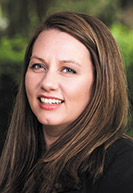 Though 32 states have legalized either medical or recreational marijuana, Naylor said those states run the risk of the Department of Justice changing its marijuana enforcement policies, which currently are lax enough to allow state legalization. He also raised concerns about rising levels of THC, the substance in marijuana that creates a high, which he said now makes the drug more dangerous than it was 40 years ago.
"Indiana is in the middle of an addiction crisis," Naylor added. "Adding another substance like marijuana would be like throwing gasoline on a fire."
Defense perspective
According to Indianapolis criminal defense attorney Julie Chambers, the defense community was "pleasantly surprised" by Mears' policy shift. Facing prosecution for an offense as minor as a Class B misdemeanor can still have far-reaching consequences for a defendant, she said.
"Now they're looking at $1,500 to $2,000 to hire an attorney, and then if they qualify with a diversion program, that can be $300 to $400," Chambers aid. "… And now, even if they have a diversion, they still have an arrest record, and it still shows up if they do a background check."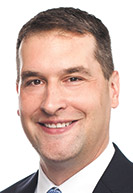 As part of the new stance on marijuana prosecution, Mears said he wants to devote more resources to helping offenders get expungements. Chris Eskew, another Indianapolis criminal defense attorney, likewise said he hopes the new policy will prompt more people to seek expungements for minor marijuana offenses.
Though his clients are generally charged with more serious marijuana offenses, Eskew agrees with Mears' decision on minor marijuana prosecution because he thinks there are better ways to use time and resources.
But both Eskew and Chambers noted the Marion County policy change has created confusion among clients about whether marijuana is legal. The defenders say they've told multiple clients that the drug is still illegal, but confusion lingers.
"My colleague got a call from a client charged with possession in Hamilton County near the border with Marion County wanting to know, 'Will this help me?'" Chambers said. "We had to tell them it couldn't help them. It's still a different county."•
Please enable JavaScript to view this content.