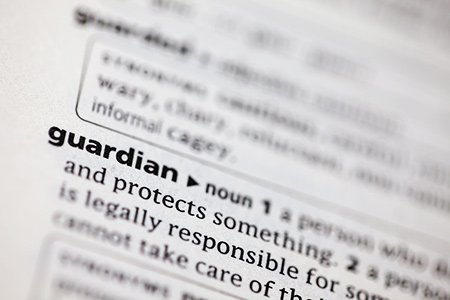 After three years of collaboration and research, efforts to create more options of independence for Hoosiers who face the confines of a guardianship have come to fruition.
Indiana Gov. Eric Holcomb signed into law Senate Enrolled Act 380 last month, formally recognizing for the first time supported decision-making agreements as a valid way for adults with or without disabilities to demonstrate their decision-making capabilities.
Koch
"This is a big, positive step for Indiana," said author Sen. Eric Koch, R-Bedford. "We wanted to make sure we got it right."
Koch worked alongside Indiana Disability Rights, Self-Advocates of Indiana, The Arc of Indiana and other interested parties to draft the bill. Their goal: to promote and preserve Hoosiers' independence, dignity and civil rights through alternatives to plenary guardianships.
"Indiana had supported decision-making in theory and in concept, but it was not formally recognized," said Melissa Keyes, Indiana Disability Rights legal director. "We were finding people with disabilities were being put under a guardianship because there weren't a lot of options available."
Now, SDM is an option for Hoosiers. It enables individuals to make their own choices with the support and assistance of others, Keyes said. Unlike a power of attorney, SDM allows people to make their own choices with help, rather than delegating the decision-making to someone else on their behalf.
Keyes
SDM agreements are formalized, written documents between an individual and their supporters who have agreed to help them make decisions.
Under the new law, those agreements must have at least one supporter and list what decision-making areas the supporter with assist with. Each SDM agreement must be in writing, dated and signed by the adult in the presence of a notary.
After noticing a trend of plenary guardianships happening "too frequently and too quickly" without consideration for those with disabilities, Keyes said Indiana joined a national trend of states moving toward SDM recognition.
Indiana is now the eighth state to formally recognize SMD and SDM agreements, said Morgan Whitlatch, Legal Director at Quality Trust for Individuals with Disabilities.
Whitlatch
Through her advocacy work, Whitlatch said she has seen an increasing number of states adopting SDM legislation in recent years.
As of April 2019, at least 14 states have enacted legislation referring to SDM, and at least 14 have SDM legislation pending, she said.
"We have seen within the last five years an uptick of the implementation of SDMs," Whitlatch said. "I used to give presentations on SDM five years ago and say, who's heard of this? We would only see a few hands go up. Now you see a whole roomful of hands go up."
Indiana's new law also requires that less restrictive alternatives be considered before a court appoints a guardian. Those alternatives, which include SDM, are defined as an approach to meet a person's needs that restricts fewer rights than would the appointment of a guardian.
"A guardianship is the most dramatic action the court can take for someone regarding independence and autonomy," Koch said. "If there are ways to achieve the same objective but in a less restrictive way, the bill requires that they be considered or explained to the court as to why they were not appropriate."
Guardians will be expected to file a biennial report not more than 30 days after the anniversary date of the appointment, and no later than 30 days after an appointment has been terminated, Koch said. That report requires a specific showing as to whether a guardianship is still necessary and appropriate under the circumstances, and whether a less-restrictive alternative has been considered.
Third-party problems
One major misconception with SDM, Whitlatch noted, is that a state law change must occur in order for courts and third parties to recognize it, including banks or health care providers.
Although that's not the case, she's seen more states taking the legislation route.
"When you have a law about something, it can be helpful to be able to point to that law and say, 'Listen, you have to support someone's own decision with the support they want and need,'" she said.
Keyes and Koch said they are aware of liability concerns from third parties about SDM agreements, and made sure to address them.
For example, Keyes was informed that an individual with a developmental disability without a guardian who sought out knee surgery was denied services by the doctor, who presumed the individual to be incompetent to make his own medical decisions, even though he had an SDM supporter with him.
"It's a new document," Koch said. "Their concern is, what happens when someone shows up with this new tool, and what does that mean? Is there a liability for honoring or declining these?"
There shouldn't be, Keyes said. The new law includes a safe harbor provision similar to that of Indiana's power of attorney statute. Third parties won't be held liable if they follow decisions made by someone using a valid SDM agreement.
Inclusivity
Although SDM may never be an option for some individuals because of their incapacity, Koch said SDM is a new option for those who can maintain independence with some extra outside help.
But individuals who don't have a disability are not ineligible, Keyes said. Anyone above the age of 18 who finds themselves in need of decision-making support could benefit. That includes the aging and elderly, those with dementia, and physically disabled persons.
"Some states restrict it to those with disabilities, and we wanted to show everybody that this is a tool for anyone," she said.
Keyes said that although a law is not required to be in place to acknowledge SDM, Indiana's law legally recognizes those decisions by providing structure and consistency.
"People are clamoring for real world examples of how this works," Keyes said. "Until people actually see it in action, it's very conceptual."
Beck
One case in particular paved the way forward for SDM agreements in the state. In June 2018, 28-year old Jamie Beck became the first Hoosier in the state of Indiana to have her guardianship terminated in favor of a SDM agreement.
After her stepfather was diagnosed with Stage 4 cancer and placed in a nursing home, Beck was sent to live in a different, yet similar facility because she had no other relatives to care for her. When he died, then-19-year-old Beck said she was stuck in a nursing home for almost one year.
A Wayne Circuit Court judge adjudicated Beck incapacitated and appointed her a permanent legal guardian. Eight years later, the court determined Beck was capable of making her own decisions and granted her request for an SDM agreement.
Beck now has five supporters help her make decisions concerning her finances, health care and legal matters. They can also help her secure new housing if necessary and drive her to and from work five days a week.
"It's been really good," Beck said of her new independence. "I've been able to make my own decisions and listen to all the advice they have so I can make the good ones."
Before she was granted an SDM agreement, Beck said she was only be permitted to venture out on her own for three to five hours at a time.
"That was when I said, 'I'm ready for the next step.' And now I am able to do more since that all changed," she said.
Indiana's formal recognition of SDM is encouraging, Beck noted, and will offer opportunities for growth. She's grateful to have been an inspiration.
"I feel really great because I am able to help so many people like me that is able to be their own guardian," she said.
The next step moving forward is SDM education, said Keyes, who also served as Beck's attorney. Changes to the law now mean that attorneys and judges will need to be aware of the new requirements surrounding SDM and inform their clients accordingly.
"Guardianship is a complete removal of many civil rights," she said. "We all want to be able to make decisions for ourselves as long as possible, and this is a tool to be able to do that."•
Please enable JavaScript to view this content.