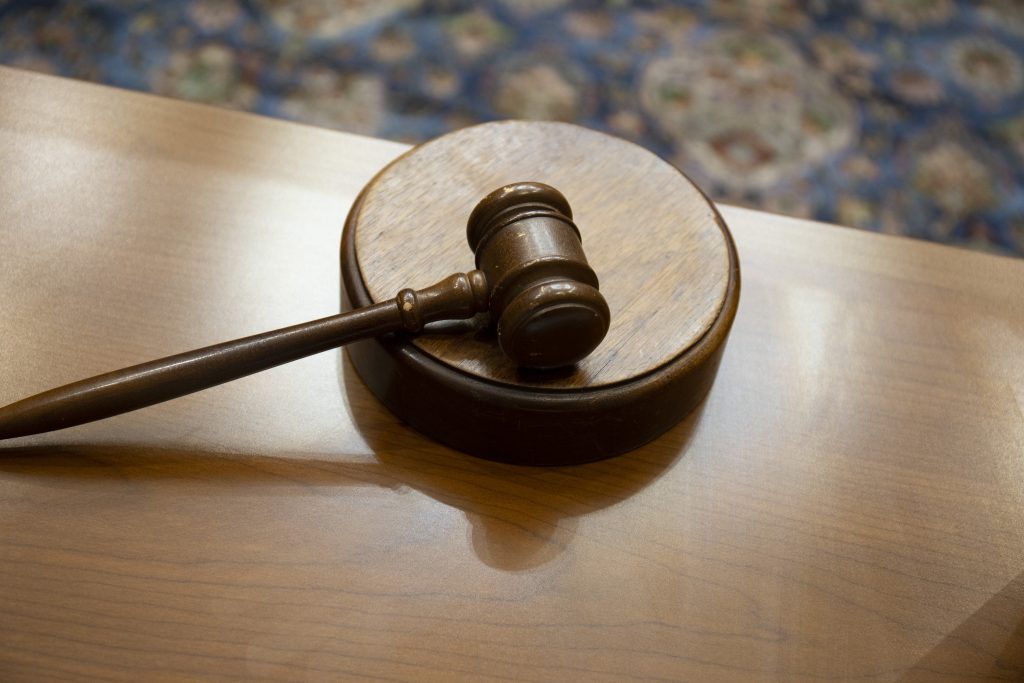 A man sentenced to 30 years after pleading guilty to a crime of violence has failed on his appeal to the 7th Circuit Court of Appeals.
In United States of America v. Dejuan Andre Worthen, 21-2950, Dejuan Worthen asked the 7th Circuit to reconsider whether aiding and abetting a Hobbs Act robbery was a crime of violence when it comes to the sentencing enhancement in 18 U.S.C. § 924(c)(3)(A). The court found it was.
Worthen, his brother Darryl and their cousin Darion Harris had planned to rob a gun story near North Vernon. They planned, if necessary, to shoot the owner of the story, which Darryl ultimately did during the robbery.
Scott Maxie, the owner, died while Worthen and Harris loaded a cache of guns into Darryl's car and drove away. The police caught them afterward.
Worthen faced federal charges of Hobbs Act robbery and discharge of a firearm resulting in death. He was also charged with aiding and abetting.
The government needed to show discharge of a firearm had occurred in the course of a "crime of violence" for the charge under § 924(j). Thus, the indictment alleged the Hobbs Act robbery of Maxie's gun shop qualified as a crime of violence.
Worthen invoked Federal Rule of Criminal Procedure 12 and moved to dismiss the discharge of a firearm charge, claiming the Hobbs Act robbery wasn't a crime of violence, but he didn't mention accessory liability. His motion was denied.
He then pleaded guilty to the charge as an aider and abettor and was sentenced to 30 years in prison. In the agreement, he kept his right to seek review of the district court's denial of his motion but waived any other rights to appeal.
On appeal, Worthen argued the force clause of § 924(c) was unconstitutionally vague. That clause defined crime of violence as a felony that "has as an element the use, attempted use, or threatened use of physical force against the person or property of another."
The 7th Circuit disagreed.
"Worthen has not identified any plain error. There is no hint in our case law that the term 'physical force' presents a constitutional problem," Judge Michael Scudder wrote. "Nor are we aware of anything from the Supreme Court or any other circuit suggesting that the force clause is unconstitutionally vague. What Worthen objects to is run-of-the-mill statutory interpretation, which 'lies at the heart of the judicial function.'"
Please enable JavaScript to view this content.