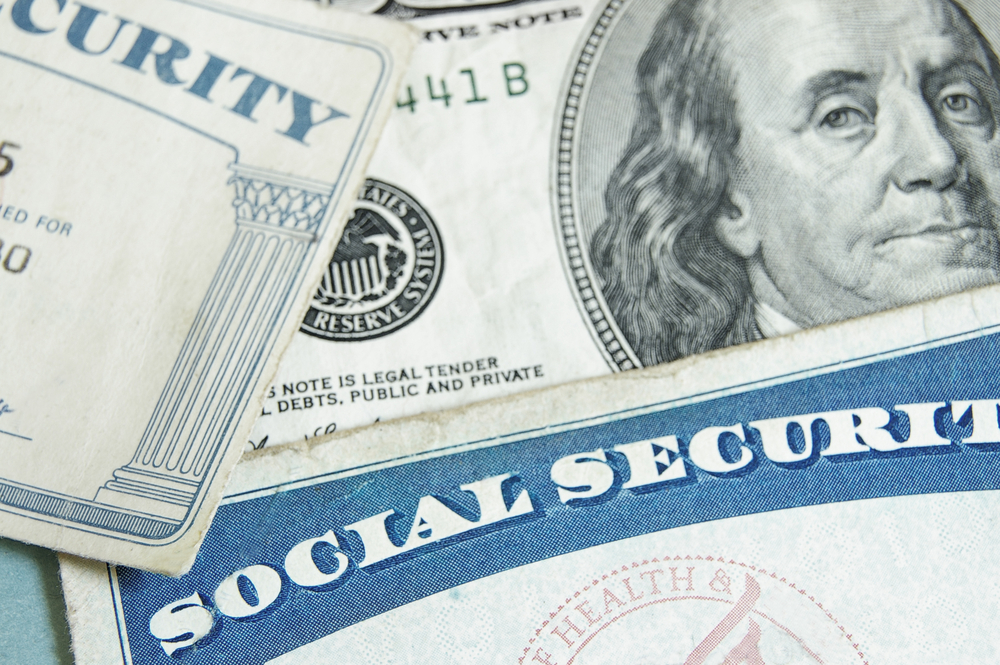 A woman seeking disability benefits has lost her argument that a judge improperly found there were a "significant" number of jobs she could perform despite her disabilities.
Karrine Milhem applied for Social Security disability insurance benefits and supplemental security income, alleging that, since Nov. 19, 2018, several conditions limited her ability to work, including heart problems, back problems, alcohol withdrawal, anxiety, depression and hallucinations.
Milhem was 38 years old when she applied and had completed three years of college. She had also previously worked as a canvasser, receptionist, portrait photographer and graphic designer.
Her claims were denied initially and upon reconsideration. Milhem then sought review by an administrative law judge.
At a Social Security hearing, an ALJ uses a five-step evaluation to assess whether a claimant may engage in substantial gainful activity, inquiring whether:
The claimant is presently employed.
The claimant has a severe impairment or combination of impairments.
The claimant's impairment meets or equals any impairment listed in the regulations as being so severe as to preclude substantial gainful activity.
The claimant's residual functional capacity leaves him or her unable to perform his or her past relevant work.
The claimant is unable to perform any other work existing in significant numbers in the national economy.
During Milhem's hearing, a vocational expert testified that there were 89,000 jobs in the national economy that she could perform, adding together the number of jobs available as an addresser, table worker and document preparer.
Based on this testimony, and "considering [Milhem's] age, education, work experience, and residual functional capacity," the ALJ found at step five that there were a significant number of jobs that Milhem could perform. Thus, the ALJ thus concluded Milhem was not under a qualifying disability.
The Social Security Appeals Council denied Milhem's request for review, rendering the ALJ's decision final. She then appealed to the Indiana Northern District Court, arguing the ALJ's findings on step five were not supported by substantial evidence.
Specifically, Milhem contended the commissioner of Social Security failed to meet the step-five burden because the ALJ did not determine how many jobs Milhem could perform as a percentage of total jobs in the national economy. Per Milhem, the ALJ did not ask the vocational expert how many jobs existed in the national economy in total, so "the percentage calculation necessary to gauge significance was not made."
Milhem also argued that because 89,000 jobs accounted for just 0.0567% of the total jobs in the national economy, the ALJ failed to identify a significant number of jobs Milhem could perform.
The district court affirmed the ALJ's determination, explaining that although "this circuit lacks clear guidance on what constitutes a 'significant number' of jobs in the national economy," 89,000 jobs met that threshold. The district court grounded its conclusion in an unpublished decision, Knapp v. Saul, 2021 WL 536121, at *4–5 (N.D. Ind. Jan. 27, 2021), report and recommendation adopted, 2021 WL 536483 (N.D. Ind. Feb. 12, 2021), in which the court had found that 67,500 jobs in the national economy was a significant number.
Before the 7th Circuit Court of Appeals, Milhem offered a trio of arguments for why the step-five determination was flawed:
There must be a regulation defining how many jobs are "significant" for a step-five determination to be made.
Even if the term "significant" can be defined by adjudication, neither the ALJ nor the commissioner presented a standard by which significance is to be assessed.
89,000 jobs in the national economy is not a significant number of jobs.
After finding Milhem waived her first argument because she failed to present it to the district court, the 7th Circuit turned to the merits on the second and third arguments — both of which failed.
"It is within the ALJ's discretion to determine whether jobs exist only in very limited number," Judge Michael Brennan wrote, citing Biestek v. Berryhill, 139 S. Ct. 1148 (2019). "This determination does not depend upon the establishment of a standard for significance.
"Milhem's second argument is also rejected in light of the Supreme Court's approach to categorical rules in Social Security hearings," Brennan continued. "The Court has observed that these hearings are 'informal,' that 'strict rules of evidence, applicable in the courtroom' do not apply, and that the 'substantial evidence' standard is assessed on a 'case-by-case' basis."
Regarding the third argument, the judges found Milhem's reliance on Sally S. v. Berryhill, 2019 WL 3335033, at *11 (N.D. Ind. Juy 23, 2019), was "misplaced."
"There, the district court held that the Commissioner had not presented substantial evidence establishing significance because the Commissioner did not cite any cases discussing national, as opposed to regional, numbers of jobs in its briefing before that court," Brennan wrote. "That decision is not binding on this court and does not account for this court's decision in (Weatherbee v. Astrue, 649 F.3d 565 (7th Cir. 2011)), where we concluded that 140,000 national jobs was a 'significant' number under step five of the analysis.
"… In determining whether there is a 'significant' number of jobs in the national economy, the regulatory scheme gives the ALJ discretion to decide, using substantial evidence, when a number of jobs qualifies as significant," Brennan continued. "Substantial evidence means 'evidence a reasonable person would accept as adequate to support the decision.'
"… The ALJ's hypotheticals to the vocational expert revealed that she weighed the testimony presented and determined that Milhem could at least perform sedentary work," the appellate judge concluded. "The ALJ further assessed the tolerance for absences in these positions, the requirements for being on task in the workplace, and the frequency of breaks during the workday, all reflecting the ALJ's conclusions about Milhem's capacity to perform work. On this record, a reasonable person would accept 89,000 jobs in the national economy as being a significant number."
The case is Karrine Milhem v. Kilolo Kijakazi, Acting Commissioner of Social Security, 22-1488.
Please enable JavaScript to view this content.