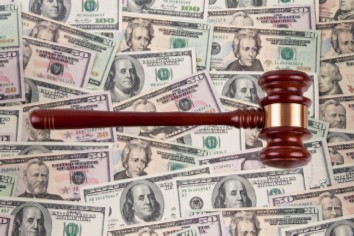 An insurance company that wasn't notified that a policy-holding subcontractor did work outside of Indiana has convinced the 7th Circuit Court of Appeals that it wasn't required to cover a worker injured in Kentucky.
In October 2016, Danny Cope was injured on a job site in Kentucky and subsequently filed a workers' compensation claim.
The subcontractor who hired him for the project, Custom Mechanical Construction Inc., is based in southern Indiana and had an insurance policy with Accident Fund Insurance Co. of America at the time of the accident. Schultheis Insurance Agency and Lee Sublett procured the policy for CMC, but Schultheis failed to inform AFICA that CMC did business in Kentucky.
Prior to 2015, CMC had a workers' compensation policy with Midwestern Insurance Alliance. The Midwestern policy provided two types of coverage: "primary coverage" for Indiana, and "other states coverage" for temporary or incidental work performed in other states.
In May 2016, CMC's original owners sold the company. The new owners were aware that CMC performed work in Kentucky, and they met with Sublett to discuss CMC's insurance needs prior to taking over. Sublett notified AFICA of the change in ownership, and AFICA informed him that its practice was to issue a new policy instead of transferring the old policy.
Other than the change in ownership, the first and second policies were functionally the same. Both provided primary coverage in Indiana and other-states coverage — subject to certain notice requirements.
The crux of the instant case is the proper interpretation of the second policy's other-states coverage and whether CMC complied with the out-of-state notice requirements.
AFICA sued CMC and Cope in the Indiana Southern District Court seeking a declaratory judgment that the second policy did not provide coverage for Cope's accident in Kentucky. CMC filed counterclaims for breach of contract and bad-faith denial of coverage. CMC also filed a third-party complaint against Schultheis and Sublett, alleging they negligently failed to procure adequate insurance coverage and failed to properly advise CMC.
All parties filed cross-motions for summary judgment. Liberty Mutual Insurance Co. also intervened, because if CMC does not have adequate coverage, it may be liable as the insurer for the general contractor that oversaw the project Cope was working on.
The district court granted summary judgment in AFICA's favor as to the proper interpretation of the policy, but disputed facts precluded summary judgment as to CMC's third-party claims against Schultheis. The court granted the parties' joint request for partial final judgment under Federal Rule of Civil Procedure 54(b), and an appeal followed.
Before the 7th Circuit, judges were presented with the question of whether CMC's insurance policy with AFICA covered workers' compensation claims for workers who are injured outside of Indiana.
Because CMC indisputably never notified AFICA that it had work, or began work, in Kentucky, judges affirmed for AFICA on Tuesday in Accident Fund Insurance Co. of America v. Custom Mechanical Construction, Inc., Liberty Mutual Insurance Co., Schultheis Insurance Agency, Inc. and James Lee Sublett, 21-2548, -2549, -2560.
"The plain text of the Second Policy is unambiguous: because CMC failed to notify AFICA until after Cope's accident that it was working in Kentucky, AFICA is not liable for Cope's workers' compensation claim," Judge Amy St. Eve Wrote.
St. Eve wrote that the appellants' attempts to circumvent that result were "unpersuasive."
"If the Appellants had their way and notice was not required in order for 'other states coverage' to apply, then AFICA would be on the hook for claims in any state at any time," St. Eve wrote. "That is not a sensible way to read the Policy, which identifies just one state, Indiana, as the 'primary coverage' state."
Further, the 7th Circuit found Section A.4 of the policy did not provide coverage. That section held that, "If you have work on the effective date of this policy in any state not listed … coverage will not be afforded for that state unless we are notified within 30 days."
"The Appellants make much of the fact that AFICA backdated coverage of the Second Policy from June 1 to May 13. But as AFICA notes, Schultheis requested backdating on behalf of CMC due to the change in ownership," St. Eve wrote. "AFICA had no incentive to backdate the policy maliciously months before the accident, precisely because it was unaware that CMC was working on projects in Kentucky.
"… (B)ecause the plain language of the Policy precludes coverage under section A.4, the court will not consider the Appellants' extrinsic evidence to the contrary."
Please enable JavaScript to view this content.