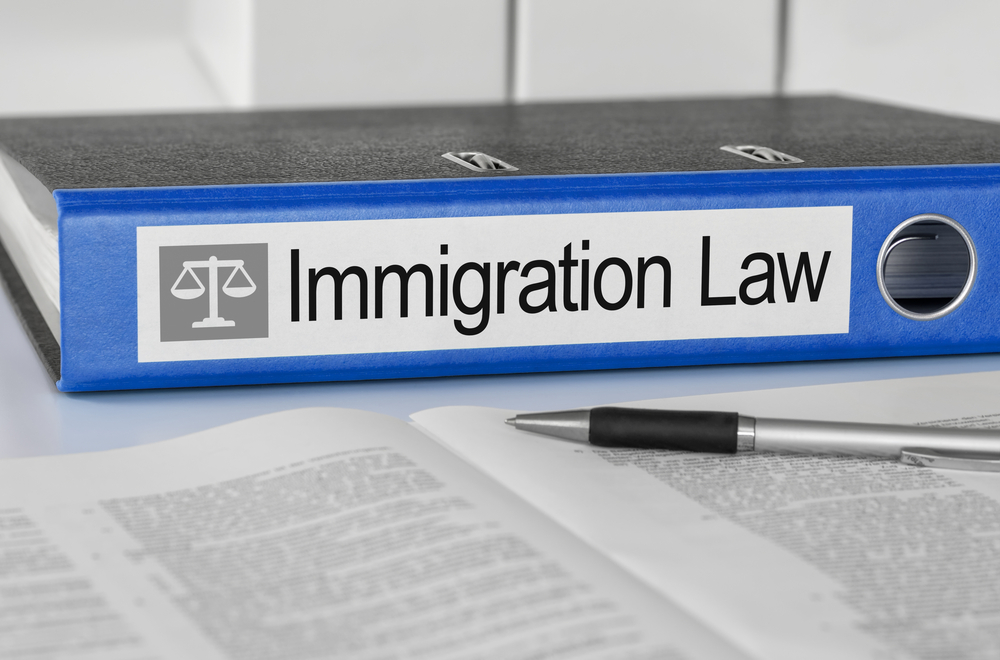 A Mexican citizen lawfully living in the United States will have a chance to revisit her challenge to removal proceedings after the 7th Circuit Court of Appeals determined a new rule was impermissibly applied to her case retroactively.
Dulce Zaragoza, a native and citizen of Mexico and a lawful permanent resident of the United States, pleaded guilty in 2014 to the Indiana offense of criminal neglect of a dependent after locking her 6-year-old son in a closet for six hours. Zaragoza was sentenced to one year in jail suspended to time served plus 30 days, with the remainder of the sentence to be served on probation.
After completing her sentence, Zaragoza traveled abroad. When she presented herself for admission to the U.S. when she returned, the Department of Homeland Security found her inadmissible based on her conviction, which the agency classified as a "crime involving moral turpitude." Zaragoza was then placed in removal proceedings.
Zaragoza fought removal on several grounds. Before an immigration judge, she argued that the Indiana neglect offense did not qualify as a crime involving moral turpitude.
The judge disagreed and entered a removal order, and Zaragoza appealed to the Board of Immigration Appeals. In the meantime, she petitioned the state court to modify her sentence.
The state court obliged and reduced her one-year sentence to 179 days.With that order in hand, Zaragoza argued before the BIA that Indiana's neglect offense is not a crime involving moral turpitude and the petty-offense exception applies.
The BIA rejected both arguments, agreeing with the immigration judge that the Indiana offense is categorically a crime involving moral turpitude, further holding that the sentence-modification order was not effective to establish Zaragoza's eligibility for the petty-offense exception.
For the latter conclusion, the immigration board relied on a recent U.S. attorney general decision, Matter of Thomas & Thompson, 27 I. & N. Dec. 674, 690 (2019), which declared that state-court sentence modification orders are effective for immigration purposes only if based on a legal defect in the underlying criminal proceeding.
Zaragoza then sought reconsideration, this time adding two more arguments: (1) the phrase "crime involving moral turpitude" is unconstitutionally vague, and (2) the attorney general's decision in Thomas was impermissibly retroactive as applied to her.
The BIA shot down both contentions.
Zaragoza petitioned for review in the 7th Circuit, reprising the entire array of arguments she presented to the board.
In a unanimous decision, the appellate judges agreed with the BIA's resolution of all issues but one: the application of Thomas to Zaragoza's case was, in fact, "impermissibly retroactive application of a new rule," the court held.
As for the vagueness question, the appellate judges pointed to Jordan v. De George, 341 U.S. 223 (1951), Dominguez-Pulido v. Lynch, 821 F.3d 837 (7th Cir. 2016), and Islas-Veloz v. Whitaker, 914 F.3d 1249 (9th Cir. 2019), in rejecting her claim that the phrase "crime involving moral turpitude" is constitutionally vague.
Then, judges concluded that Zaragoza's neglect-of-a-dependent crime was one involving moral turpitude.
"So defined, the Indiana neglect offense categorically matches both elements of the generic definition of a 'crime involving moral turpitude,'" Chief Judge Diane Sykes wrote. "First, and more straightforwardly, the offense requires a sufficiently culpable mental state.
"… Second, the neglect offense requires 'reprehensible conduct,'" Sykes continued. "Abandoning or cruelly confining a dependent, as the Indiana courts interpret this offense, qualifies as 'inherently base, vile, or depraved, and contrary to the accepted rules of morality and the duties owed between persons or to society in general.'"
Additionally, the panel held that the BIA correctly recognized Zaragoza failed to demonstrate a "realistic probability" that the neglect statute will be applied to actions causing only minor mental distress, rather than conduct that is "inherently base, vile, or depraved."
Turning to the petty-offense exception, judges noted the inadmissibility bar is lifted for first-time offenders like Zaragoza if the crime in question was punishable by one year or less and the sentence did not exceed six months.
The issue laid in whether that applied after the sentence modification.
Zaragoza argued in her reconsideration motion that applying Thomas to her was an impermissibly retroactive application of a new rule. The 7th Circuit agreed.
"… (T)his case is closer to our decision in Jeudy v. Holder, 768 F.3d 595 (7th Cir. 2014). There, an immigrant committed a removable offense after living in the United States for six years," Sykes wrote. "He continued to live in the United States, and just a year later, he became eligible to request cancellation of removal since he had continuously lived in the country for seven years.
"Congress later enacted a 'stop-time rule, 'which stops the seven-year continuous-residency clock when an immigrant commits a removable offense. … Because Jeudy had committed the removable offense before the seven years were up, the BIA concluded that he was ineligible to apply for cancellation of removal," Sykes continued. "…. We disagreed, instead holding that the stop-time rule was impermissibly retroactive as applied in Jeudy's case because he 'was actually eligible for discretionary relief before [the new stop-time rule] took effect.' … The same is true here.
"A postconviction event — Zaragoza's sentence modification — gave her a right to relief from removal, only to be taken away by Thomas. Because the state court's sentence-modification order predated Thomas, the decision is retroactive as applied to her," she wrote.
The panel concluded, "In sum, all but one of the (Velásquez-García v. Holder, 760 F.3d 571 (7th Cir. 2014)) factors weigh against retroactive application of Thomas in Zaragoza's case. Accordingly, we conclude that applying the new rule to her would work a manifest injustice."
Thus, judges granted the petitions for review and remanded to the BIA for further proceedings consistent with the opinion.
The case is Dulce M. Zaragoza v. Merrick B. Garland, Attorney General of the United States, 19-3437 & 20-1591.
Please enable JavaScript to view this content.