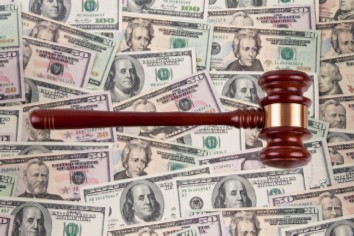 The 7th Circuit Court of Appeals has revived a bankruptcy collections dispute, remanding the case to resolve a trustee's petition to recover funds paid to a creditor. In doing so, the appellate court overturned a 39-year-old precedent that has been rarely cited in as many years.
The 7th Circuit ruled in the case of Mark A. Warsco, trustee in the bankruptcy of Isiah T. Harris v. Creditmax Collection Agency, Inc., 22-1733, Monday after accepting jurisdiction and bypassing the district court. The case originated out of the U.S. Bankruptcy Court for the Northern District of Indiana, Fort Wayne Division.
At issue was the roughly $3,700 Isiah Harris had paid to Creditmax during the 90 days before he filed for bankruptcy.
According to the opinion, "Creditmax holds a judgment against Harris and used it to secure a garnishment order, which required Harris's employer to pay some of his wages directly to Creditmax."
A state court had issued the garnishment order before the 90-day period outlined in 11 § U.S.C. 547(b)(4)(A) had begun. Warsco tried to recover the $3,700 for distribution among Harris' creditors, but without preference to Creditmax.
Creditmax resisted and relied on In re Coppie, 728 F.2d 951 (7th Cir. 1984), which defines "transfer" for the purpose of §547 as dependent on state law. Indiana law defines "transfer" as when a garnishment order is entered, not paid.
The federal bankruptcy court, standing by Coppie, denied the trustee's application to recover the funds paid to Creditmax.
But the 7th Circuit reversed, overruling Coppie based on Barnhill v. Johnson, 503 U.S. 393 (1992), which holds that the federal meaning of "transfer" takes precedence over the state definition. Under Barnhill, a "transfer" occurs when money actually changes hands.
Judge Frank Easterbrook noted Monday that the 1995 case of Freedom Group, Inc. v. Lapham-Hickey Steel Corp., 50 F.3d 408 (7th Cir.), overruled several decisions that did not comport with Barnhill. Coppie, however, was not among those decisions — likely because Coppie had not been cited by the 7th Circuit "since its release 39 years ago" until Monday.
"Creditmax tries to distinguish Barnhill and Freedom Group on the ground that they dealt with dates on which people learned of transfer offers (for example, the date on which a check arrived in the mail) rather than the dates the orders were made or took effect," Easterbrook wrote. "Yet the rationale of Barnhill does not depend on a payment order's entry versus the date any given person learned of it. Under Barnhill, both dates are irrelevant to the 'transfer.'"
Thus, the 7th Circuit explicitly overruled Coppie and remanded the case to resolve the trustee's claim on the merits.
Please enable JavaScript to view this content.