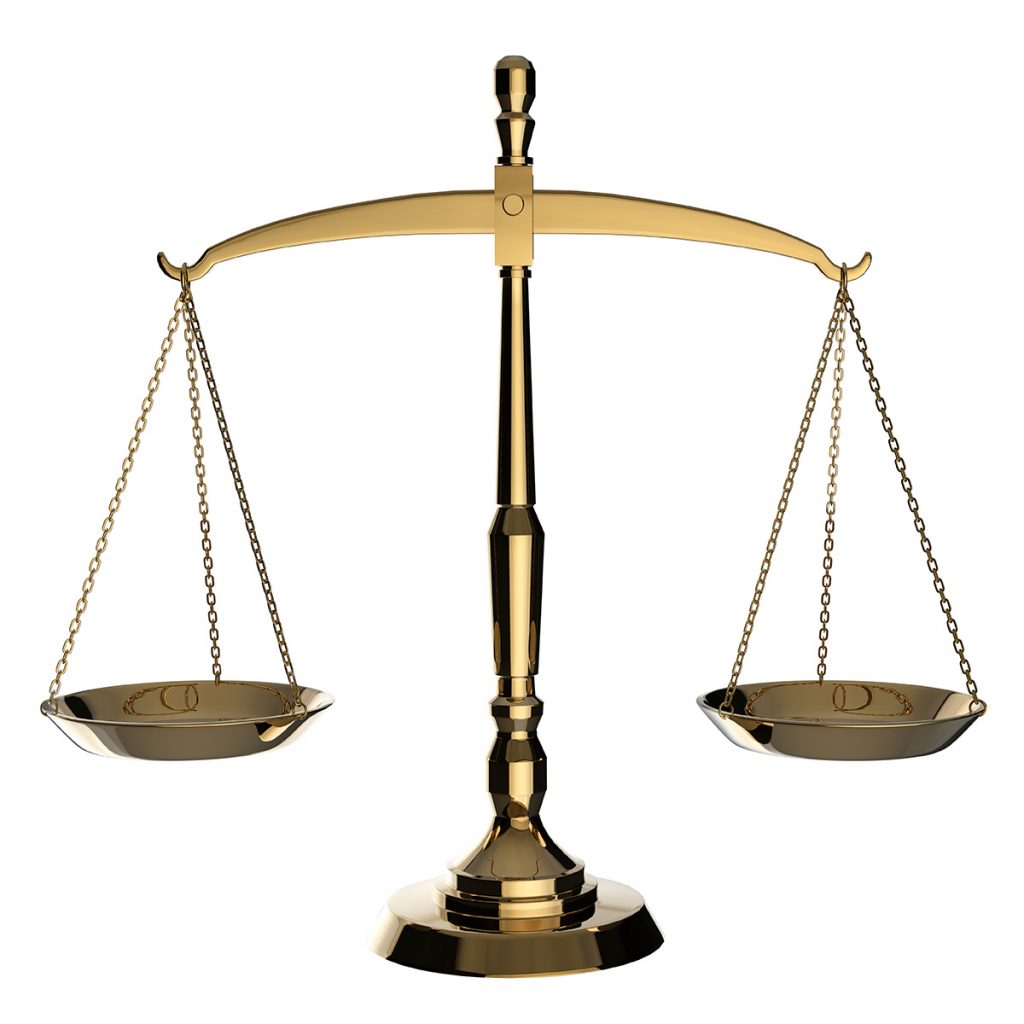 A central Indiana school district did not violate the religious rights of a former teacher who resigned after refusing to follow the district's policy for how to address transgender students, the 7th Circuit Court of Appeals has ruled in affirming a district court's decision.
Brownsburg Community School Corporation hired John Kluge as a music and orchestra teacher at the high school in 2014, and he was employed until the end of the 2017-2018 school year.
Prior to the start of that school year, school officials became aware that several transgender students were enrolled as freshmen, leading to a discussion about how to address those students' needs.
School staff became aware of the discussions in January 2017, when administrators invited Craig Lee, a Brownsburg teacher and faculty adviser for the high school's Equality Alliance Club, to speak about transgenderism at a faculty meeting.
After a series of faculty meetings, Kluge and three other teachers approached the principal, Bret Daghe, with a letter expressing religious objections to transgenderism, taking the position that the school should not treat gender dysphoria as a protected status and urging the school not to require teachers to refer to transgender students by names or pronouns that the teachers deemed inconsistent with the students' sex recorded at birth.
Kluge identifies as Christian and believes gender dysphoria "is a type/manifestation of effeminacy, which is sinful." He said he also believes calling students by their preferred names would be "encouraging them in sin."
Daghe suggested teachers use students' names and pronouns as recorded in the school's student database. The three teachers who signed Kluge's letter accepted the suggestion. While Daghe thought all four teachers were in agreement with the practice, Kluge believed he was "on the same page" with Daghe that he could continue using students' "legal names."
About a week before the start of the 2017–2018 school year, a guidance counselor sent emails to several teachers, including Kluge, informing them that they would have a transgender student in their classrooms. Because the emails to Kluge said "feel free to use" a student's preferred name and pronoun, Kluge read the emails as "permissive, not mandatory."
Kluge met with Daghe the day before classes started and said he would not call the two transgender students in his classroom by their preferred names and pronouns. Daghe consulted Superintendent Jim Snapp, who told Kluge he was required to use the names in the student database.
Snapp gave Kluge three options: comply with the policy, resign or be suspended pending termination. Kluge refused to comply or resign, so Snapp suspended him and told him to go home.
Kluge then presented them with two requested accommodations: that he be allowed to call students by their last names only — "like a gym coach" — and that he not be responsible for handing out gender-specific orchestra uniforms to students.
Snapp and the HR director agreed to the accommodations, and Kluge agreed to an altered draft agreement.
Within a month, Daghe started to hear complaints about Kluge from Lee, the Equity Alliance Club adviser. The complaints included how the two transgender students in Kluge's class said he was referring to them by their last names only, which they found insulting and disrespectful, and that Kluge would occasionally slip up and use first names or gendered honorifics.
The transgender students gave sworn statements about their experiences in Kluge's class. One of the students said Kluge referred to him as "miss" several times.
The other student left Brownburg at the end of the school year, citing harassment he faced after Kluge left the school.
Kluge emailed Snapp and Daghe to say he didn't believe the last-names-only policy was limited to the 2017-2018 school year. Kluge secretly recorded a subsequent meeting with Daghe and the HR director, who reaffirmed the new policies.
The conversation then turned to Kluge's resignation/termination. The HR director explained that because his position was difficult to fill, the school would need to begin the search as soon as possible. Kluge interpreted this offer as allowing him to submit a conditional resignation that he could withdraw before some agreed date.
Kluge submitted his resignation by email on April 30, 2018, and said he would resign as of early August at the end of his contract for the academic year.
In May, the HR director wasn't present at a scheduled meeting with Kluge and Daghe, who told Kluge not to meet with the director that day.
Instead, Kluge delivered a letter to her office saying he wanted to meet to withdraw his resignation and request a continuation of accommodations. A few hours later, Brownsburg locked Kluge out of the school buildings and online services and posted his job as vacant.
In June, Kluge was denied a request to speak at a school board meeting, but he gave a brief statement during the public comment portion, asking the board to allow him to withdraw his resignation. The board instead accepted his resignation without comment.
Kluge brought a Title VII religious discrimination and retaliation suit against Brownsburg Community School Corporation. He also brought claims under the First and 14th amendments and Indiana law.
The U.S. District Court for the Southern District of Indiana, Indianapolis Division, dismissed the claims under the First and 14th amendments as well as the state law claims and the Title VII claim for hostile work environment.
The district court granted summary judgment in favor of the school after concluding that the school was unable to accommodate Kluge's religious beliefs and practices without imposing an undue hardship on the school's conduct of its business of educating all students. The district court also granted summary judgment in favor of Brownsburg on Kluge's retaliation claim.
Kluge appealed.
For the discrimination claim, he asked the 7th Circuit to remand to the district court to enter summary judgment in his favor because Brownsburg withdrew a reasonable accommodation and forced him to resign without demonstrating that the accommodation caused undue hardship. He also asked the court to find that he preserved his retaliation claim and presented sufficient evidence in support of that claim to merit summary judgment in his favor. Alternatively, he sought a trial on the retaliation claim.
The 7th Circuit disagreed with Kluge in both cases.
Because Kluge established a prima facie case of failure to accommodate, the 7th Circuit opinion says the burden shifted to Brownsburg to demonstrate it could not reasonably accommodate Kluge without undue hardship on the employer's business.
The 7th Circuit concluded Brownsburg met its burden of establishing undue hardship as a matter of law.
"Kluge has produced no evidence to the contrary," the opinion states. "That is, he has produced no evidence tending to show that the transgender students were not emotionally harmed by his practice or that the learning environment was not disrupted."
The opinion continues: "Education is, indeed, the business of every school. Thus, emotional harm to students and disruptions to the learning environment are objectively more than de minimis or slight burdens to schools."
The opinion also states that no other reasonable accommodation was available.
"Kluge was the school's only music teacher, and so students could not, for example, be transferred to another classroom (if we assume that transfer to another classroom would not be equally stigmatizing)," the opinion says.
Kluge sought to prove his retaliation claim using the burden-shifting method outlined by the U.S. Supreme Court in McDonnell Douglas Corp. v. Green, 411 U.S. 792 (1973).
That means Kluge would have to demonstrate that: he engaged in statutorily protected activity; he suffered a materially adverse action; and there is a but-for causal connection between the two events.
The 7th Circuit noted that the district court found Kluge "waived his retaliation argument at summary judgment with meager briefing, simply reciting his version of the facts without discussing how those facts meet the legal requirements of a retaliation claim."
But the 7th Circuit said even though Kluge's briefing was "thin," the argument wasn't waived. Still, he wasn't successful.
"Kluge's claim fails on the causation element," the opinion states. "That is, he failed to produce evidence that established a but-for causal link between protected activity and the adverse action, and so failed to make out a prima facie case of retaliation."
The opinion says Kluge relied on "outdated precedent" on appeal and that he cited nothing supporting but-for causation.
Judge Ilana Rovner wrote the majority opinion.
The case is John M. Kluge v. Brownsburg Community School Corp., 21-2475.
Judge Michael Brennan concurred in part and dissented in part with a separate opinion.
Brennan dissented on the religious accommodation claim, concluding that a "genuine issue of material fact exists on undue hardship" and that he would remand that issue for trial. He concurred in the judgment for the school district on Kluge's retaliation claim.
Editor's note: This article has been corrected.
Please enable JavaScript to view this content.