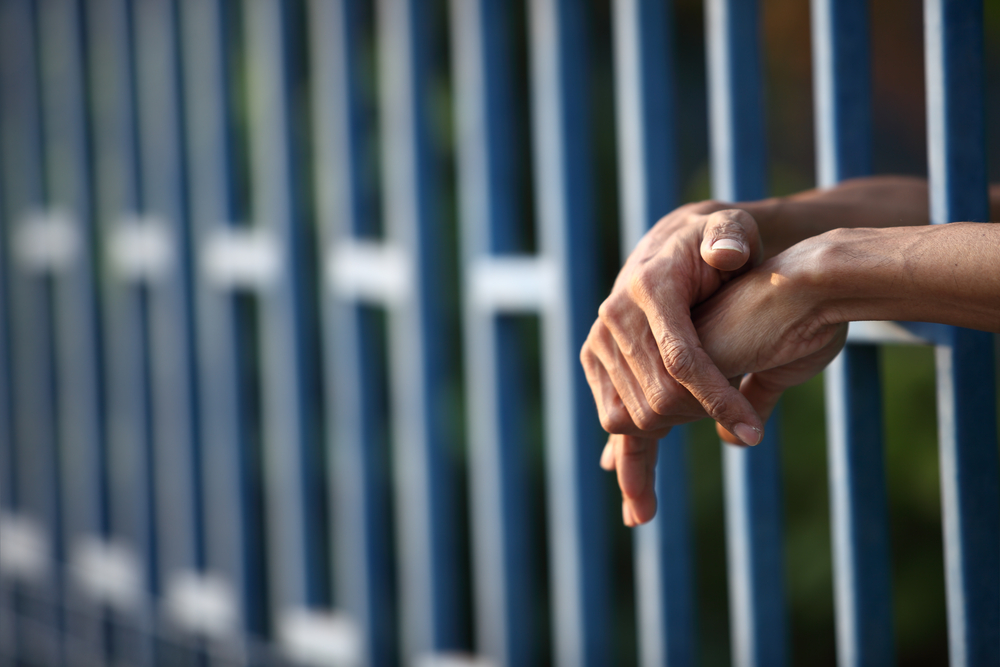 An inmate who claims he was sexually assaulted after being forced to undergo a blood draw will get another chance to pursue his case after the 7th Circuit Court of Appeals vacated summary judgment for the defendants.
Pendleton Correctional Facility inmate Howard Smallwood is currently serving a life sentence for murder. In 2017, he was found unconscious in his cell.
Smallwood was treated with Narcan for an assumed drug overdose, but when he was revived he told a nurse that he was diabetic and had been found unconscious before.  Dr. Paul Talbot ordered a urine screening, which showed there weren't any drugs in Smallwood's system.
Despite the results, Talbot order a blood test. Smallwood asked for a form to refuse his consent to the blood test, but prison guards refused.
The guards then called for backup guards, who twisted Smallwood's hands and wrists, put him in a head lock and held a taser to his chest while they placed restraints on him. Once Smallwood was in a chair, he was held down while his blood was drawn.
The blood test came back negative for drugs.
After the blood draw, Smallwood alleged the officers took him to an observation cell where they put him in a chokehold, pulled his shirt over his head and punched him. He then claimed they pulled his pants down and placed a knee on his back while they inserted an object into his rectum. He was then left naked in the cell for an hour until guards found him curled up in a corner.
Smallwood was given aspirin for the pain and ice for the swelling on his neck and wrist. The next day, Talbot gave him a shot for the pain but ignored his requests for an X-ray or MRI. He was then placed in segregation for physically resisting staff members.
Smallwood attempted to begin the prison grievance prison but was ultimately unsuccessful. At issue is the first step in the grievance process: an attempt at an informal resolution, which can be skipped in cases of sexual assault.
Despite 21 filings, Smallwood never completed the grievance procedure. Among the reasons that his filings were rejected were untimeliness and a failure to informally resolve his complaint.
Smallwood then asked a writ writer to help him file a complaint in the Indiana Southern District Court alleging his Eighth and 14th Amendment rights were violated.
The prison defendants moved for summary judgment, arguing Smallwood had not exhausted his administrative remedies. The district court agreed and granted summary judgment, also finding Smallwood had not completed the grievance process in a timely manner.
Smallwood appealed, and the 7th Circuit vacated the entry of summary judgment in the defendants' favor.
The key issue the appellate court examined was whether Smallwood was given all necessary information about the grievance procedure.
The court focused, in particular, on the exception to informal resolution efforts in cases of sexual assault, which Smallwood had alleged. Also, it noted the grievance manual "remov[es] the standard time limits on submission for a grievance regarding an allegation of sexual abuse."
"It was not until this appeal, when Smallwood received appointed counsel, however, that Smallwood's counsel brought to the attention of this court the fact that the prison had erroneously required Smallwood to comply with this requirement," Judge Ilana Rovner wrote.
"It is no wonder that Smallwood did not raise this issue while in prison or raise the issue in the district court," Rovner continued. "The prison administrators themselves told him just the opposite — first, that they would not entertain his grievance as he failed to attempt to informally resolve the matter, and then, a second time, because he filed the grievance too late.
"The prison officials' misinformation thus thwarted Smallwood from resolution of his sexual assault complaint both in prison and in the district court," Rovner concluded.
The defendants had also argued that the lawsuit itself was untimely, but the appellate court declined to address that issue because the district court decided the case only on the exhaustion issue.
The case was remanded for further proceedings, including a Pavey hearing.
In a concurrence, Judge Michael Scudder wrote that he would follow a "different path of reasoning," although he would still remand for a Pavey hearing.
"As best I can tell, the Department — and by extension, the defendants — have never explained why this provision of the Grievance Manual did not excuse Smallwood from pursuing the so-called step zero measure of seeking informally to resolve his sexual-abuse complaint," Scudder wrote, referencing the sexual assault exception to the informal resolution process. "I would stop there and remand to allow the district court to hold a hearing to determine why, in this prison's view, Smallwood's … grievance was insufficient to excuse any informal effort to resolve his complaint with his alleged attackers. Something seems amiss with the Pendleton Correctional Facility's grievance process, and the district court ought to get to the bottom of it."
The case is Howard Smallwood v. Don Williams, et al., 21‐3047.
Indiana Lawyer Editor Olivia Covington contributed to this report.
Please enable JavaScript to view this content.