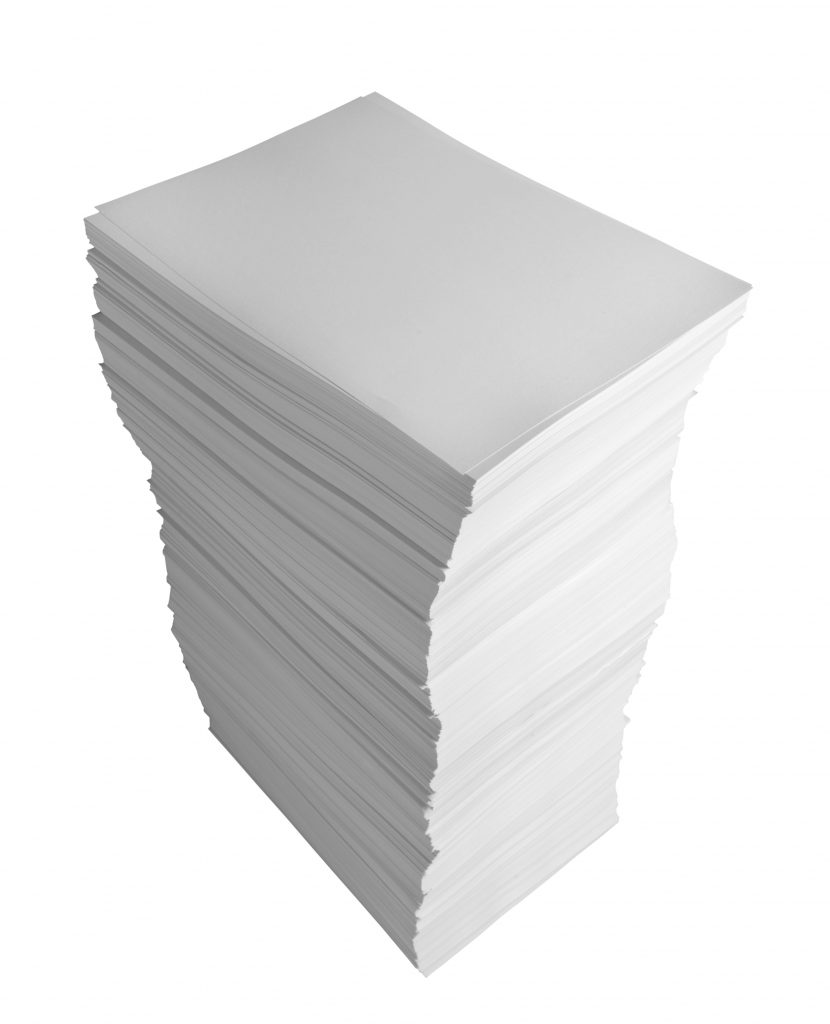 The revelation that classified materials were discovered at think tank offices formerly used by President Joe Biden, as well as at his Delaware home, has prompted questions on how the circumstances compare with the seizure last year of hundreds of documents marked as classified from Mar-a-Lago, the Florida residence of former President Donald Trump.
Attorney General Merrick Garland on Thursday appointed a special counsel to investigate the matter.
A side-by-side look at the similarities and differences between the two situations:
HOW MANY CLASSIFIED DOCUMENTS ARE WE TALKING ABOUT?
BIDEN: It's unclear precisely how many classified materials have been obtained from Biden's office and home. Richard Sauber, special counsel to the president, said Monday that "a small number of documents with classified markings" were discovered on Nov. 2, 2022, in a locked closet at the Penn Biden Center for Diplomacy and Global Engagement, a think tank in Washington, as Biden's personal attorneys were clearing out the offices.
Biden kept an office at the Penn Center after he left the vice presidency in 2017 until shortly before he launched his 2020 presidential campaign. It was affiliated with the University of Pennsylvania and continued to operate independently of the Biden administration.
On Thursday, Sauber said a second batch of documents with classified markings — a "small number," he said — had been found in a storage space in Biden's garage near Wilmington, Delaware, with one document being located in Biden's personal library in his home. On Saturday, Sauber said that a total of six pages of classified documents were found earlier in the week during a search at Biden's home and were handed over to Justice Department officials.
TRUMP: Roughly 300 documents with classification markings — including some at the top secret level — have been recovered from Trump since he left office in January 2021.
In January 2022, the National Archives and Records Administration retrieved 15 boxes of documents, telling Justice Department officials they contained "a lot" of classified material. In August, FBI agents took about 33 boxes and containers of 11,000 documents from Mar-a-Lago, including roughly 100 with classification markings found in a storage room and an office.
HOW QUICKLY WERE THE CLASSIFIED DOCUMENTS TURNED OVER?
BIDEN: After the materials were discovered at the think tank, Biden's personal attorneys immediately alerted the White House counsel's office, which notified NARA, which took custody of the documents the next day, Sauber said.
"Since that discovery, the President's personal attorneys have cooperated with the Archives and the Department of Justice in a process to ensure that any Obama-Biden Administration records are appropriately in the possession of the Archives," Sauber said in a statement.
Part of that cooperation, Sauber said this week, included Biden's personal lawyers examining other locations where records might have been shipped after Biden left the vice presidency in 2017. That search concluded Wednesday night, Biden told reporters at the White House on Thursday, though he did not say when the second batch of documents was found.
But Sauber revealed on Saturday that he traveled to Biden's home near Wilmington on Thursday and retrieved a total of six pages of classified documents.
He made the trip after Biden's personal lawyers discovered one document with a classified marking consisting of one page in a room adjacent to the garage the previous evening. The president's personal attorneys, who do not have active security clearances, suspended their search after coming upon the document.
Sauber, who does have a security clearance, subsequently found the additional classified pages.
Sauber said the Justice Department was "immediately notified" after the documents were found at Biden's home and that department lawyers took custody of the records.
On Wednesday, White House press secretary Karine Jean-Pierre dodged questions about Biden's handling of classified information and the West Wing's management of the discovery. She said the White House was committed to handling the matter in the "right way," pointing to Biden's personal attorneys' immediate notification of the National Archives.
TRUMP: A Trump representative told NARA in December 2021 that presidential records had been found at Mar-a-Lago, nearly a year after Trump left office. Fifteen boxes of records containing some classified material were transferred from Mar-Lago to NARA in January.
A few months later, investigators from the Justice Department and FBI visited Mar-a-Lago to get more information about classified materials taken to Florida. Federal officials also served a subpoena for some documents believed to be at the estate.
In August 2022, FBI agents conducting a search retrieved 33 boxes from Mar-a-Lago. The search came after lawyers for Trump provided a sworn certification that all government records had been returned.
COULD EITHER PRESIDENT FACE CHARGES RELATED TO THE DISCOVERY OF THE DOCUMENTS?
BIDEN: Despite the discovery of classified materials, there is no indication Biden himself was aware of the existence of the records before they were turned over.
The administration has also said that the records were turned over quickly, without any intent to conceal. That's important because the Justice Department historically looks for willfulness, or an intent to mishandle government secrets, in deciding whether to bring criminal charges.
But even if the Justice Department were to find the case prosecutable on the evidence, the Justice Department's Office of Legal Counsel has concluded that a president is immune from prosecution during his time in office. Former special counsel Robert Mueller cited that guidance in deciding not to reach a conclusion on whether Trump should face charges as part of his investigation into coordination between the 2016 Trump campaign and Russia.
On Thursday, Attorney General Merrick Garland appointed a special counsel to investigate. Robert Hur, the former Trump-appointed U.S. attorney in Maryland, will lead the investigation. He is taking over from the top Justice Department prosecutor in Chicago, John Lausch, who recommended to Garland last week that a special counsel be appointed.
TRUMP: The former president possibly faces exposure for obstruction over the protracted battle to retrieve the documents. And, since he's no longer in office, he wouldn't be afforded protections from possible prosecution that would apply to a sitting president.
In November, Garland appointed Jack Smith, a veteran war crimes prosecutor with a background in public corruption probes, to lead investigations into Trump's retention of classified documents, as well as key aspects of a separate probe involving the Jan. 6, 2021, insurrection and efforts to undo the 2020 election.
WHAT DID THE PRESIDENTS HAVE TO SAY ABOUT THE DISCOVERY OF THE DOCUMENTS?
BIDEN: Answering questions from journalists at the North American Leaders Summit in Mexico on Tuesday, Biden said he was "surprised to learn" that documents had been found at his think tank. He said he didn't know what was in the material but takes classified documents "very seriously."
He said his team acted appropriately by quickly turning the documents over.
"They did what they should have done," Biden said. "They immediately called the Archives."
On Thursday, Biden told reporters at the White House that he is "cooperating fully and completely" with a Justice Department investigation into how classified information and government records were stored.
As vice president, Biden would have had the power to declassify some documents, though he hasn't said that he declassified the ones found in his think tank offices or Delaware home.
In September, speaking of the situation with Trump, Biden told CBS' "60 Minutes" that the discovery of top-secret documents at Mar-a-Lago raised concerns that sensitive data was compromised and called it "irresponsible."
TRUMP: Trump, who had the ability when he was a sitting president to declassify documents, has claimed at times that he did so regarding the documents that he took with him — though he has provided no evidence of that. He said in a Fox News interview in September that a president can declassify material "even by thinking about it."
The former president has called the Mar-a-Lago search an "unannounced raid" that was "not necessary or appropriate" and represented "dark times for our Nation."
Of Biden, Trump weighed in Monday on his social media site, asking, "When is the FBI going to raid the many homes of Joe Biden, perhaps even the White House?"
WHAT ARE THE POLITICAL IMPLICATIONS OF THE DISCOVERY OF THE DOCUMENTS?
BIDEN: Biden's document disclosure could intensify skepticism among Republicans and others who are already claiming that politics is the basis for the probes of the former president.
There are also possible ramifications in a new, GOP-controlled Congress where Republicans are promising to launch widespread investigations of Biden's administration.
Of the latest news, new House Speaker Kevin McCarthy, a California Republican, said, "I think Congress has to investigate this." Contradicting several fellow members of his party, he added, "We don't think there needs to be a special prosecutor."
The top Republican on the House Intelligence Committee, Ohio Rep. Mike Turner, has requested that intelligence agencies conduct a "damage assessment" of potentially classified documents.
TRUMP: In its immediate aftermath, Trump and his supporters seized on the Mar-a-Lago search as a partisan attack from Democrats who had long been desirous of removing him from office.
During his 2024 campaign launch in November, at the same club agents had searched months earlier, Trump referenced the probes against him, casting himself as "a victim" of wayward prosecutors and the "festering, rot and corruption of Washington."
Please enable JavaScript to view this content.