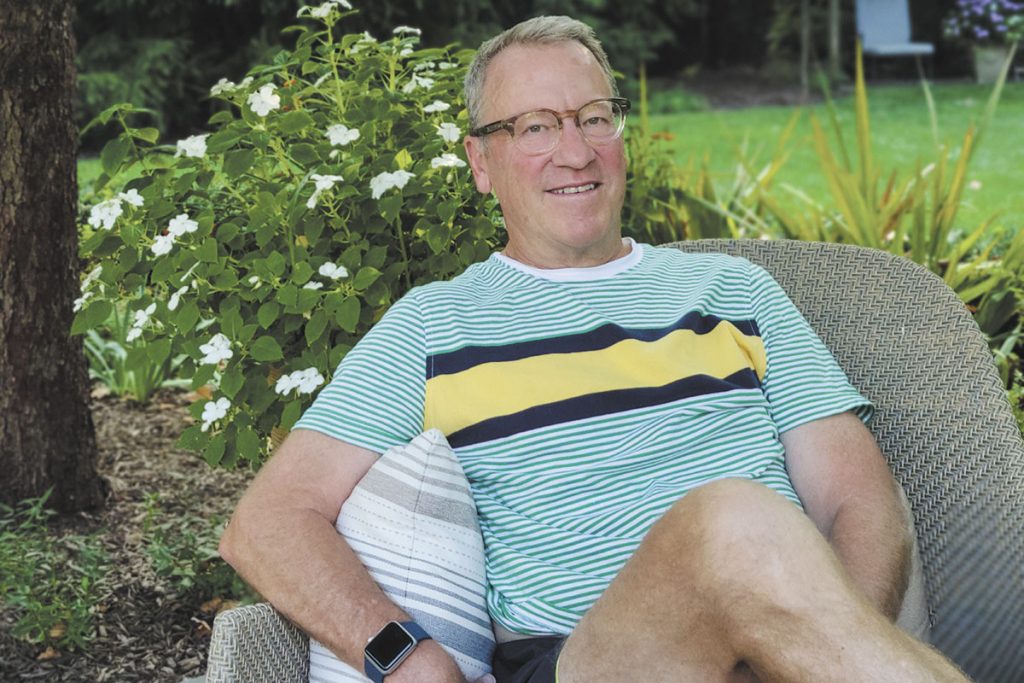 A few days before the Labor Day holiday, Indianapolis attorney Kevin Betz was holding court while seated at the counter of The Workingman's Friend diner.
The annual Betz + Blevins celebration was heading into its second hour with colleagues, opposing counsel, former clients, friends and family filling the hardscrabble venue with the din of conversation and laughter. Waitresses kept a makeshift buffet table loaded with foil trays of the restaurant's signature smashed cheeseburgers, French fries, onion rings and bowls of lettuce, tomatoes, onions and mayonnaise.
Betz kept the atmosphere welcoming, trading stories, telling jokes and letting people know he loved them. When retired Indiana Chief Justice Randall Shepard walked through the door, Betz, a former law clerk, raced from the counter and enveloped the jurist in a bear hug.
For 26 years, Betz's law firm has hosted the come-as-you-are shindig at the iconic restaurant and bar on the Circle City's west side. As a civil rights practice that has represented individuals against employers and government agencies, offering a free cheeseburger and a beer on the holiday created to honor workers was a natural fit.
This year's revelry coincided with Betz's official retirement from the legal profession.
The lanky, bespectacled attorney is having to step away because of his ongoing battle with Parkinson's disease. With medication and exercise, Betz has maintained his mobility but has struggled with fatigue.
"I don't see it as unfair," Betz said. "There are all kinds of things that befall us. It's just a matter of how we deal with it. I had Parkinson's come into my life. There're a lot worse things that could have come into my life."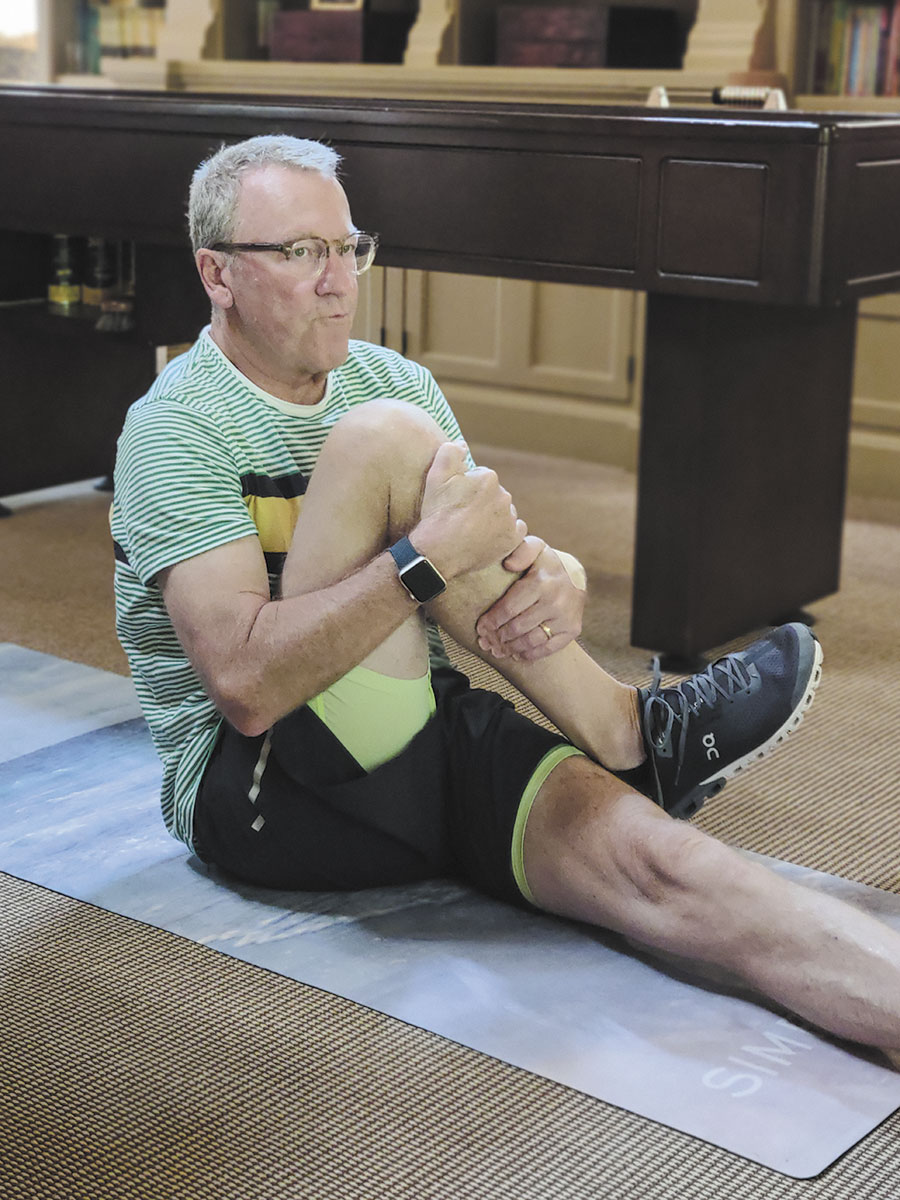 Helping the little guy
Betz began his adult life as a sportswriter at the Milwaukee Sentinel but returned to Indiana to pursue his dream of becoming a lawyer and starting his own practice. He said he saw the legal profession as enabling him to be a participant in helping people rather than a chronicler of their hardships.
Civil rights law — especially in the arena of employment — was where he wanted to spend his career.
"I love working for the little guy," Betz said.
As a political science major at Indiana University in Bloomington, Betz said he came to believe that constitutional rights are not so beneficial if people are not given "basic respect in the workplace."
Reinforcing that belief was his own experience on the factory floor in Evansville, where he can still hear the clank of the metal molding machines and see the banner that declared, "The competition is the enemy, not the management."
Betz opened his own firm in 1997, and in 2003, Sandra Blevins, his former colleague at Krieg DeVault LLP, joined him. Their strengths were complementary, with Betz comfortable talking to the jury, cross-examining the witnesses and thinking on his feet while Blevins tended to the details in preparing the briefs and exhibits.
Blevins had been ready to leave the law for human resources, but the offer from Betz gave her work she called "meaningful." He pushed her to take on new responsibilities and expand her skills so that she was ready to take over as managing partner when he stepped down in January 2020.
"He had faith in me that I could do things I didn't think I could do," Blevins said.
The firm represented plaintiffs in cases that alleged excessive force, wrongful arrest, sexual harassment or race discrimination. Betz served as co-counsel with John Young of Young & Young to bring the first successful Family Medical Leave Act case in Indiana and got a $650,000 settlement for an African American man who had been falsely charged with murder and imprisoned for 11 months.
"The way you win a trial is by out-working the other side," Betz said. "That's what we did and we won enough to make a viable practice."
Former client Leisha Osburn does not describe her case in terms of winning and losing. Rather, she talks about regaining her dignity and getting the confidence to start her own business.
Osburn arrived at Betz + Blevins on a recommendation, and immediately she appreciated Betz's almost brutal honesty about how difficult her case would be.
Indeed, they had some difficulties. Osburn remembered a time when she pushed back a little on the advice she was being given and Betz got angry, telling her to do exactly as he said. She was so devastated that she did not respond to the firm's emails for a week. Finally, Blevins called and asked, "What did Kevin do?"
Every year since the conclusion of her lawsuit, Osburn clears her calendar and attends the Workingman's Friend event. She likes the camaraderie and the chance to thank Betz and Blevins again.
"They are the people who helped me get my life back when I couldn't believe it had been taken from me," Osburn said. "… They are truly the working man's friend."

Punching the air
Now, Betz's day begins at 8 a.m. with a cup of coffee followed by a medication regimen, which starts at 8:30 a.m. and continues at noon, 4, 7 and 10:30 p.m.
He takes a daily dose of stretching exercises and, every Monday, Wednesday and Friday afternoon, he has an hourlong workout with Rock Steady Boxing.
The Parkinson's diagnosis came about 12 years ago.
Blevins, who had for years watched her law partner gesture whenever he talked, noticed one hand was drooping and not mirroring the movement of the other.
Betz checked with his doctor and got the "earth-shattering" news. He sought a second opinion and only became convinced after a trip to the Mayo Clinic.
In response to a health care worker asking how he was doing, Betz was blunt, replying, "I think it's all bull— and it sucks." He has channeled his anger into staying positive and sustaining his health, but the tiredness started preventing him from working on briefs and preparing for trial until the early morning hours as he once did.
Betz decided to go on disability and retire because he could no longer practice law the way he wanted.
On a recent Wednesday, he set up his tablet on the table in his family's game room and connected with his fellow Rock Steady Warriors via Zoom. The session opened with some stretching on the floor mat then progressed to standing and shrugging his shoulders, kicking his legs, swirling his arms around his head and putting on boxing gloves to punch the air while counting aloud.
When the coach let the group take a one-minute break, Betz let out a tired sigh.
The session ended with the group cheering, "We are the Rock Steady Warriors." Afterward, Betz wandered into the quiet late summer air of his backyard and relaxed in a wicker chair. He talked about the law, told stories about his children, recalled trips with his wife, Holly, and spoke of living with Parkinson's.
Noting the degenerative disease is more prevalent in men, Betz said research has shown that "handsome men of very high intelligence" are very prone to the illness. Then his face broke into a broad smile.
"That's my story," Betz beamed, "and I'm sticking to it."•
Please enable JavaScript to view this content.