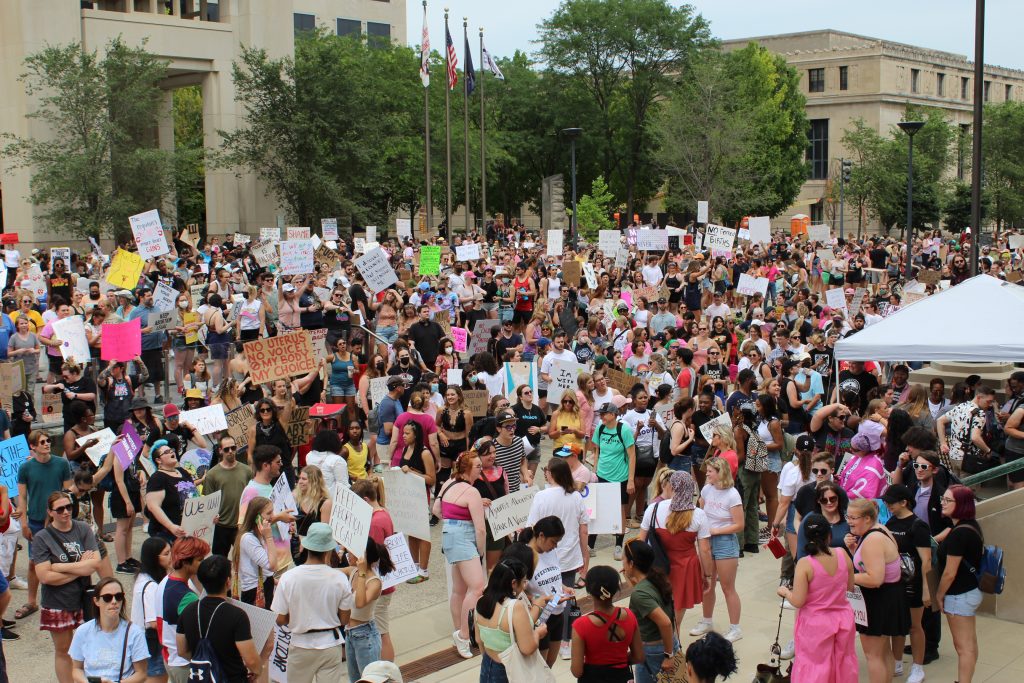 Reaction to Thursday's ruling from the Monroe Circuit Court which threw Indiana's near total abortion ban into limbo has underscored how divided the two sides are in the debate over reproductive rights.
Special Judge Kelsey Hanlon enjoined S.B. 1 from being enforced in Planned Parenthood Great Northwest, Hawai'i, Alaska, Indiana, Kentucky, Inc., et al. v. Members of the Medical Licensing Board of Indiana et al., 53C06-2208-PL-001756.  The court found the state's new abortion law infringed on the liberty rights guaranteed in Article 1, Section 1 of the Indiana Constitution
Jennifer Drobac, professor at Indiana University Robert H. McKinney School of Law, described Hanlon's  16-page ruling at "a mini-treatise on freedom" while James Bopp, Jr., general counsel for the National Right to Life Committee, called it "absurd."
Indiana Attorney General Todd Rokita said the state will appeal the decision, but with a preliminary injunction in place the previous reproductive statute that permits termination up to 20 weeks of pregnancy is now in effect. Consequently, clinics in Indiana are resuming abortion care services.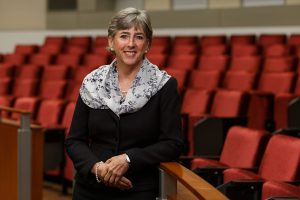 Planned Parenthood said it was again offering abortion services in Indiana. Also, Whole Woman's Health of South Bend, one of the plaintiffs in the lawsuit, said it remained committed to providing abortion care to anyone in need in the community.
"As we announced last week, our South Bend clinic will remain open, and in light of (Thursday's) decision, we are making plans to resume abortion care in the near future," Amy Hagstrom-Miller of Whole Woman's Health Alliance said in a statement.
Hanlon's ruling came seven days after S.B. 1 had taken effect, and Hagstrom-Miller noted the issue is not settled and more upheaval might be coming.
"Of course, this landscape of legal back-and-forth leads to disruption in patient care and uncertainty for our staff," she said. "That is exactly what is intended by the politicians who pass bans like this one."
Drobac is uncertain what will happen once the decision is appealed, but said Hanlon's reasoning may influence the appellate bench. Most significant in Hanlon's ruling is her looking beyond privacy rights to the right of personal liberty, Drobac said.
"Privacy has been interpreted from liberty but she's going much bolder," Drobac said of Hanlon. "This is about the liberty to be free to determine what's going to happen to one's own body. … This is not just privacy; this is freedom and liberty."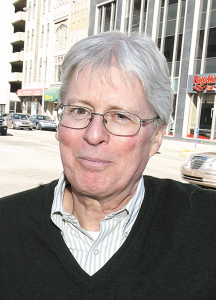 Bopp echoed the arguments made by the attorney general in opposition to the preliminary injunction. Namely, when the Indiana Constitution was drafted in 1851, abortion was outlawed and the framers did not intend to include such a right.
Moreover, he asserted that along with liberty, the right to life is guaranteed in the state's constitution.
"This is like Roe v. Wade all over again, this reasoning," Bopp said, comparing Hanlon's ruling to the U.S. Supreme Court's 1973 decision which legalized abortion. "Let's go find things in the emanations from the penumbra of the Bill of Rights. … This is classical liberal judicial activism at work."
Hanlon acknowledged the state's constitution was ratified when abortion was not lawful but she also pointed out the right to vote was denied on the basis of race and married women had no property rights. The prevailing statutes and attitudes in 1851 do not "foreclose the language of Article 1, Section 1 from being interpreted at this point as protecting bodily autonomy including a qualified right by women not to carry a pregnancy to term."
Drobac views the judge's discussion of historical perspective as a kind of rebuke of the U.S. Supreme Court ruling in Dobbs v. Jackson Women's health Organization which overturned Roe. In Dobbs, Justice Samuel Alito, who wrote the majority opinion, argued the right to abortion is "not deeply rooted in the Nation's history and tradition."
Pointing to the Planned Parenthood order, Drobac noted Hanlon specifically asserts Indiana courts are not bound by the "Dobbs majority analysis" when interpreting the state's constitution.
"What she says is history and tradition lead you into slavery and the oppression of women," Drobac said. "She then says, 'That's not who we are and what's in our constitution provides us with more.' It makes you proud to be a Hoosier."
Bopp maintained even if a right to abortion existed, the Indiana Supreme Court has already found the state has a compelling interest to protect life.
In Cheaney v. State of Indiana, 285 N.E.2d 265 (Ind. 1972), the justices ruled on the constitutionality of a state law that criminalized abortion. A majority upheld the statute.
"… We only indicate that a State interest in what is, at the very least, from the moment of conception a living being and potential human life, is both valid and compelling," the opinion states.
However, Justice Roger Owen DeBruler dissented and specifically saw abortion covered by a right to privacy. He wrote the criminal abortion statute "constitute such an infringement upon the rights of women to privacy and to basic liberty, as to be contravention of the due process of the Fourteenth Amendment."
Please enable JavaScript to view this content.