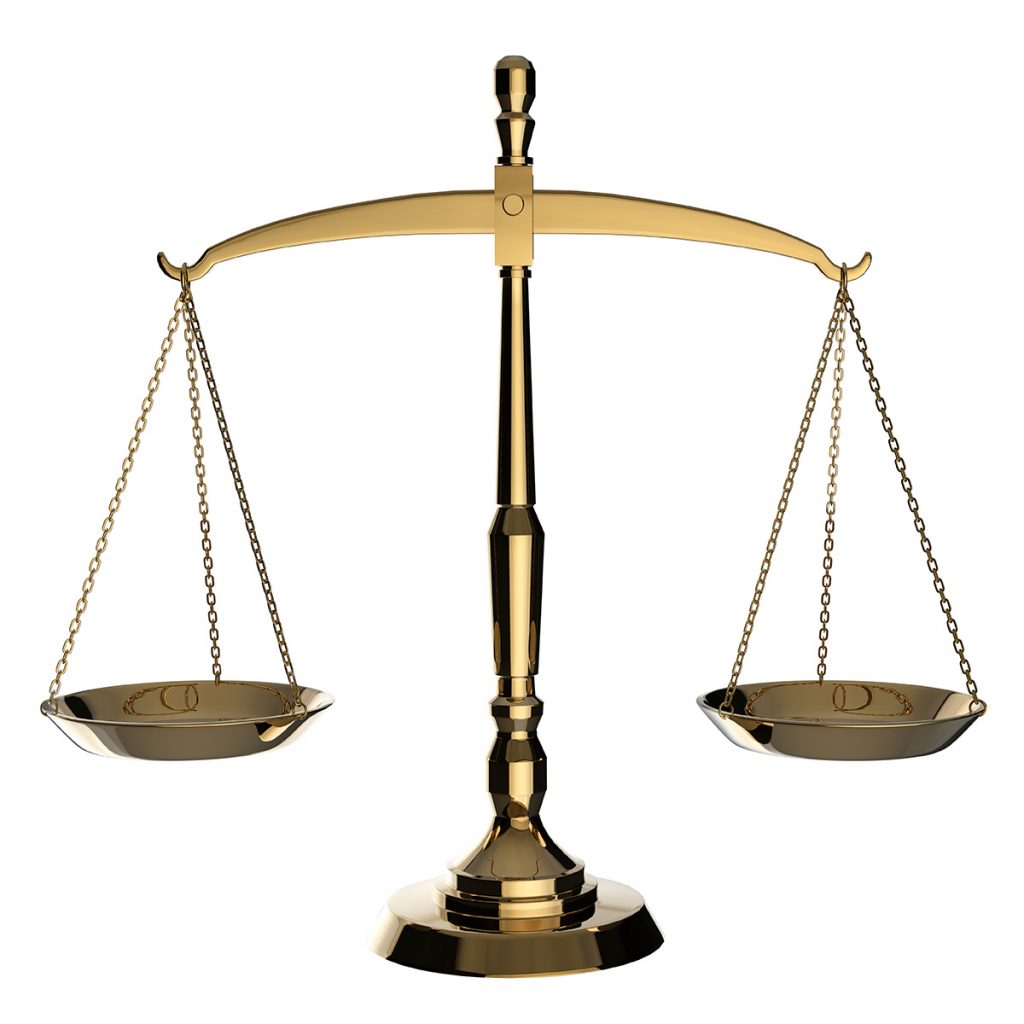 As Charlotte Westerhaus-Renfrow stepped to the podium to deliver the oath of admission to Indiana's newest attorneys, she said she was going to try not to cry.
For 14 years, the attorney and clinical professor of business law and management at the Indiana University Kelley School of Business served on the Board of Law Examiners and had been a part of helping law school graduates enter the legal profession. But the Indiana Supreme Court admission ceremony on Monday was especially poignant because her son, Charles, was among those taking the oath.
"It is such an awesome honor, privilege and opportunity for him because I know what it's like to be an attorney. I am just absolutely thrilled," Westerhaus-Renfrow said before the ceremony began, noting her son was fulfilling a promise he had made to his late father to attend IU and become a lawyer. "… I can say what an opportunity and privilege it is to serve, and now I see my son up here doing the same thing in the same great state of Indiana. It's a dream come true. I can't put it into words."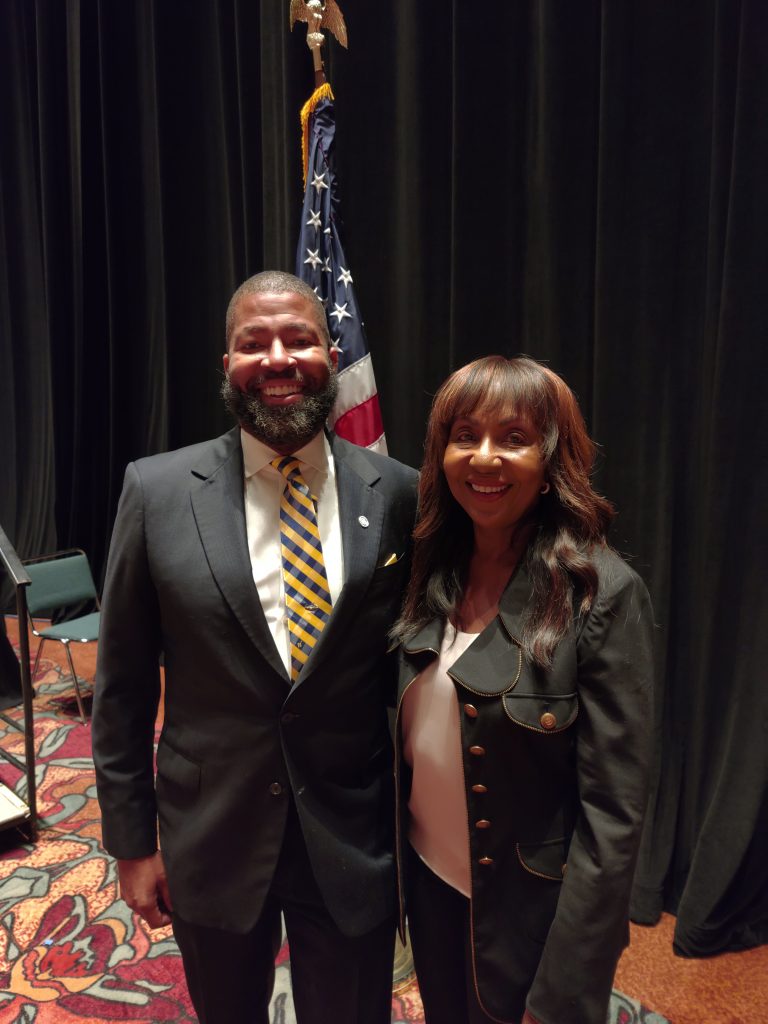 Charles Westerhaus, retired commander of the U.S. Navy and graduate of the IU Maurer School of Law, was among the new class of lawyers admitted to practice in the Hoosier State on Monday.
The ceremony, held in the Sagamore Ballroom inside the Indiana Convention Center on a rainy Halloween, not only administered the oaths for the state courts as well as for the Indiana Northern and Southern District Courts, but also celebrated the achievements of the new lawyers. Family and friends filled the rows behind the admittees while Indiana justices and judges welcomed their newest colleagues and offered some advice.
Court of Appeals of Indiana Judge Margret Robb told the new attorneys to be prepared for constant change.
"… (T)oday is different from yesterday, and tomorrow will be different from today," Robb, the first woman to serve as chief judge of the Court of Appeals, said. "We live in interesting times. One thing is certain: Nothing is certain. Change is inevitable."
She pointed out that when she entered the legal profession more than 40 years ago, yellow legal pads and No. 2 pencils were the tools of the trade. Those have since given way to computer-generated documents, but change has continued its march so that now, even email seems old school.
The jurist confessed she still has a manual pencil sharpener in her office while she pressed upon the incoming class of lawyers the importance of doing more than adjusting to the new. She underscored that point by quoting author John Maxwell, who observed, "Change is inevitable. Growth is optional."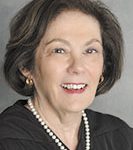 "Change is in the air," Robb said. "Fasten your seatbelts; it's going to continue to be a wild and crazy ride. Hop on board. There's no shortage of things you can do to benefit our state and its people."
Indiana Southern District Court Chief Judge Tanya Walton Pratt echoed Robb's remarks about the good lawyers can do. She asked the new lawyers to remember why they wanted to pursue a J.D. degree in the first place, adding that, in the federal courts, they can be part of something "significant and important" in civil rights, human rights and justice.
Walton Pratt also pointed out the diversity of the new lawyers, saying the opportunity to become an attorney is no longer limited by economic privilege, gender, race or sexual orientation.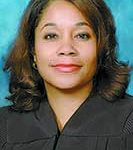 "Your individual differences, your intellect and insight are well-matched to the issues of these times," Walton Pratt said. "We all know we live in a very challenging time right now. So it's an exciting and a wonderful time to become an attorney."
Westerhaus-Renfrow took on the challenge of studying the law when her son was 11 and her daughter was starting kindergarten. She said she wanted to be part of the tremendous change she saw brought by the law, which included her parents being able to "beat redlining" to buy their first house and she, as an African American woman, being able to get an education and become an attorney.
Her son watched her devote long hours to reading opinions, researching precedent and learning to think like a lawyer. She, in turn, watched him graduate from the U.S. Naval Academy, achieve the rank of commander and become a father to three girls, then follow her footsteps into law school.
"We're very proud of each other," Westerhaus-Renfrow said. "We're very, very proud."
Charles Westerhaus was also a little surprised. He did not know his mom would be administering the oath until Indiana Chief Justice Loretta Rush asked him stand during the ceremony and told him.
Retired from the Navy, Westerhaus said he was inspired to pursue a law degree by his mom and the opportunity to provide justice. He saw serving in the military, and now in the legal profession, as a way to improve society and his local community.
The admission ceremony also offered another way to connect with and honor his mom. Westerhaus pointed to his three daughters clinging to his waist and said that as they become adults and chart their own paths, they may look back on this ceremony as a pivotal moment.
"I was not aware of my mother's involvement, but they get to see their grandmother in a different light," Westerhaus, who is an associate at Faegre Drinker Biddle & Reath LLP in Indianapolis, said. "I'm not sure exactly how they're going to remember this in 20 years … what they're going to tell their kids about seeing their grandmother swear in their father, but I think it's great to have the whole family here for that."
Please enable JavaScript to view this content.