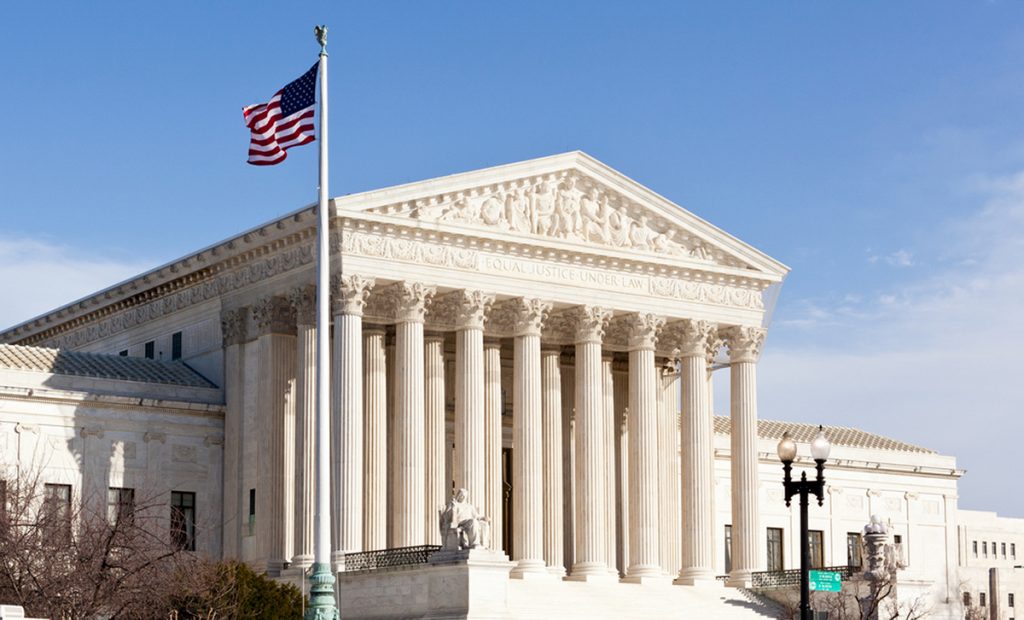 Hoosiers who unsuccessfully pushed for no-excuse absentee voting in Indiana during the 2020 election are turning to the U.S. Supreme Court, claiming the constitutional arguments they raised will become even more pertinent as some state legislatures are already trying to restrict mail-in balloting.
The plaintiffs in Tully et al. v. Okeson et al., 20-2605, filed a petition for a writ of certiorari Friday with the U.S. Supreme Court. They argue Indiana is violating the 14th Amendment and 26th Amendment by allowing voters age 65 and older to cast their ballots by mail but requiring voters age 64 and younger to vote in person.
Pointing to the 7th Circuit Court of Appeals' conclusion in Tully that the "'privilege' of mail-in voting is not part of the constitutional 'right to vote,'" the plaintiffs stressed the need for the Supreme Court to review. They assert the 7th Circuit decision deepens the existing splits among the state and federal courts over the application of the Supreme Court's voting rights precedents. Indiana has yet to reply to the petition.
"Particularly as dozens of states consider revisions to their voting laws in advance of the 2022 election cycle, the decision threatens to create significant uncertainty and disruption for voters, legislators, and election officials," the plaintiffs' petition states. "This Court should review, and set aside, the Seventh Circuit's decision."
The plaintiffs sued in April 2020 after the Indiana Election Commission refused to extend no-excuse absentee voting to the November 2020 election. Every eligible Hoosier had been able to mail in their ballots during the primary to reduce the risk of spreading COVID-19.
After the U.S. District Court for the Southern District of Indiana denied the plaintiffs' motion for a preliminary injunction, the 7th Circuit affirmed the denial.
The appellate panel relied on McDonald v. Board of Election Commissioners of Chicago, 394 U.S. 802 (1969). In particular, Judge Kenneth Ripple in a concurring opinion finding McDonald does not establish a right to vote by absentee ballot.  He concluded the plaintiffs had not shown they were in danger of losing the right to vote and he thought that Indiana's interests in limiting the number of eligible absentee voters were sufficient to defer to the state's "careful weighing of the competing considerations."
However, the plaintiffs counter that the 7th Circuit's finding that the 26th Amendment is not concerned with laws that affect absentee voting is sharply at odds with the interpretation that other courts have reached. Also, they maintain the appellate panel's construction of McDonald "deepens a longstanding split on the meaning of the McDonald decision."
In their petition, the plaintiffs argued, "… McDonald itself acknowledged that absentee-ballot rules drawn on the basis of 'suspect' classifications demand a more exacting judicial scrutiny.' Age is not ordinarily a suspect classification for purposes of general Fourteenth Amendment analysis. For purposes of voting, however, age is treated analogously in the Constitution to classifications like race and sex. … Accordingly, McDonald fully supports some form of heightened scrutiny for voting laws that, like Indiana's, discriminate on account of age."
Please enable JavaScript to view this content.