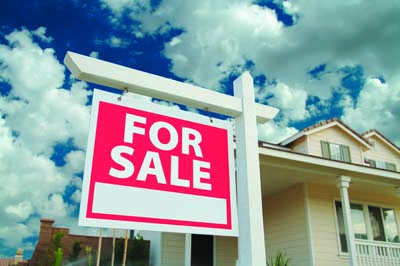 Indiana Attorney General Todd Rokita has reached a $75,000 settlement with eight respondents who were part of a real estate fraud operation in Marion County.
Under the terms of the agreement, $75,000 will be paid out, five real estate companies will dissolve, one broker will surrender his real estate broker license, and two others will be unable to obtain broker's licenses in Indiana for several years.
The respondents include:
Axia Holdings LLC
Berkeley Asset Fund LLC
Darko Ventures LLC
Darko Ventures LLC-S
Midwest Holdings-Indianapolis LLC
Ashley Heindl
James S. Bleier Jr.
Joe D. Fall III
Bleier, who is a licensed real estate broker, faced a separate broker licensing action in connection with the alleged activities of the companies and their agents over a course of years.
That included an alleged conspiracy by and among respondents and their agents to locate properties at risk of tax sale, create falsified heirs and heirship affidavits to obtain title, and the filing of a quiet title action to "wash" the title so that it could be sold free and clear of any liens or other claims to title, according to the AG's office. In certain instances, that had the effect of disinheriting property heirs following the death of their loved ones.
The Attorney General's Office also obtained evidence of the alleged use of falsified or forged documents that were recorded by the respondents to obtain title of properties not owned by them.
Second, the respondents allegedly engaged in a conspiracy to defraud an elderly Monroe County woman by attempting to leverage an allegedly forged purchase and sale agreement against her to force the sale of her property at a vastly reduced price compared to its market value. One of the respondents sued the woman, who was in a nursing home at the time, attempting to force the sale of the home using the fraudulent purchase and sale agreement.
With the assistance of Indiana Legal Services attorney Carl Greci, the woman successfully defended herself from the suit and was able to maintain possession of the home.
The third alleged conspiracy involved an alleged attempted to defraud an elderly Indianapolis woman who suffers from short-term memory loss by convincing her to sign a $50,000 note payable to Midwest Holdings-Indianapolis. According to evidence obtained by the Attorney General's Office, the loan was allegedly never intended to be paid back.
The final alleged conspiracy was the alleged use of mechanic's lien release documents to avoid a dispute with a former contractor — making it impossible for that contractor to collect money he claimed he was owed by using his forged signature on a lien release just prior to the property being sold.
Under the terms of the settlement, announced Tuesday, Bleier has agreed to voluntarily surrender of his real estate broker license within 10 days.
Also, Heindl is now subject to a seven-year prohibition from seeking licensure as a real estate broker in Indiana and is likewise prohibited from drafting or negotiating documents in connection with a real estate transaction in which she is not a party. Fall is likewise subject to similar restrictions for a period of 10 years under a separate Assurance of Voluntary Compliance. 
In addition, respondents will collectively pay $75,000 in consumer restitution to be distributed to certain victims who filed complaints with the Indiana Attorney General's Office.
All the respondents denied any wrongdoing in connection with the settlements.
"The Office of the Attorney General is pleased to have reached a settlement that will provide resolution to this matter," Rokita said in a news release. "This settlement ensures consumers are adequately compensated for their losses and Hoosiers are protected from the possibility of future harm."
The courts where the matters were filed — Marion Superior Courts 5 and 11 — will maintain jurisdiction for two years to ensure compliance with the terms of the respective settlements.
"The mission of the Homeowner Protection Unit (of the AG's Consumer Protection Division) is to protect the rights of all individuals involved in the housing market, including tenants, homeowners, and aspiring homeowners, by investigating and redressing deceptive acts in connection with mortgage lending and violations of relevant state and federal laws. We strive to ensure equal access to housing opportunities for Hoosiers and promote the proper functioning of homeowner's associations. We work closely with law enforcement agencies at all levels to ensure justice is served and homeowners and tenants are protected," the unit said in a statement.
Please enable JavaScript to view this content.