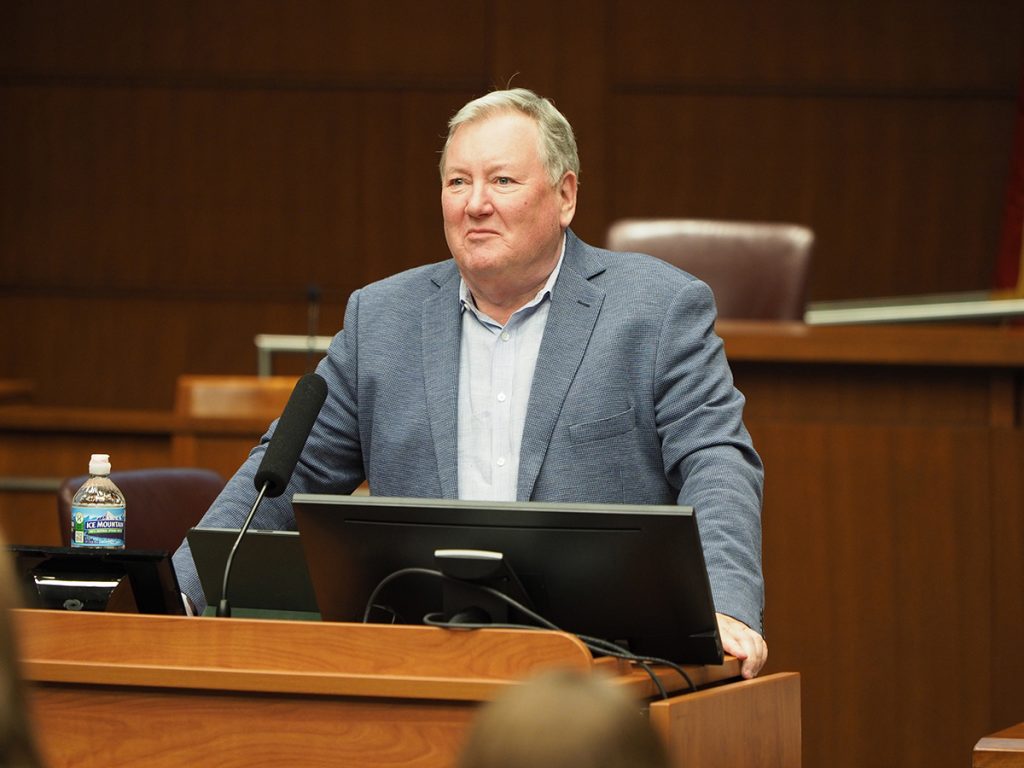 Surely this health crisis would be over by springtime, Nicolas Terry thought during the summer of 2021.
The Indiana University Robert H. McKinney School of Law professor was nearly certain that the COVID-19 pandemic would be history by the 2022 spring semester.
Terry had already started crafting a new course titled "The Law of COVID," operating under the assumption that the pandemic would soon become an endemic.
"Of course, I hadn't factored in omicron," he said. "When the course began in the second week of January of this year, we were actually watching a pandemic in real time."
The continued pandemic was a rare opportunity for Terry's law students to be exposed, on a weekly basis, to a variety of legal and policy issues raised by the coronavirus in the new class, he said.
"The Law of COVID" course explored a range of issues related to the ongoing health crisis, including government powers and responsibility during a pandemic, health disparities and legal protections for workers, families and vulnerable populations.
Specifically, the course was structured around eight core topics:
• Using government powers to control the pandemic.
• Fulfilling governmental responsibility in a federal system.
• Financing and delivering health care.
• Assuring access to medicines and medical supplies.
• Information, disinformation, data management and protection.
• Protecting workers and families.
• Protecting the vulnerable.
• Taking on disparities and protecting equal rights.
Rather than writing long papers or taking a hefty exam, Terry was interested in challenging his students with different deliverables in the course that he thought might be more direct and useful.
"What I asked my students to produce for this course were policy briefs in which they analyzed an area looking at the medical legal evidence and justified approaches that they thought would have made this pandemic better, or will make the next one better," Terry explained.
Additionally, students were tasked with creating specific legal and policy recommendations directed at particular institutions. Some students directed their arguments at Congress and federal agencies while others addressed state courts and legislatures.
"Encouraging students to think about how big problems need to be solved across various dimensions of government and various actors, I thought, was useful," Terry said.
Learning in real-time
The coronavirus raised challenging legal and policy questions across the country, said Terry, the executive director of IU McKinney's Hall Center for Law & Health. Examples include finding the appropriate balance between federal and state rights and duties in response to the health crisis, or between legislators and administrations at both state and federal levels and how such powers should be used.
"The public health emergency quickly morphed into a health care emergency emphasizing long-standing issues such as access to health care, substance use treatment, mental health parity and the regulation of long-term care facilities," Terry added.
Terry spent the first half of the two-hour weekly class updating students on the most recent COVID-19 news before delving into ideas such as social determinants of health, the social vulnerability index and how and why vaccines work and don't work.
Students were then assigned readings from a collective Public Health Law Watch playbook that Terry contributed to as one of top 50 national experts offering an assessment of the U.S. policy response to the COVID-19 crisis.
The playbooks detail how different legal and policy issues should have been handled during the pandemic, Terry said. They target issues such as public health insurance, state preemption of local governments, the impact of the pandemic, public health and criminal law on people who use drugs, mental health issues, children, housing, and food security.
As a result, Terry said his class discussions were very interactive.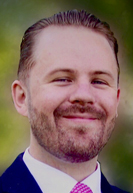 Drew Warner, a 3L taking the course, said when he heard about the opportunity, he knew he wanted to participate in the class.
"What material could be more technical and politically complex than the laws that were emerging out of COVID, and who else would be able to find a way to wrap their arms around this material well enough to put it into a cohesive, well-thought-out law course?" Warner said.
Warner said his favorite parts of the class were the discussions. Specifically, he enjoyed having Terry help students synthesize the interconnected issues and press them to think about how the issues should be addressed.
"That's what I loved about this course — it was structured in a way that made it feel like we were all a part of some type of think tank or working group that had been tasked with researching and creating solutions to the various law and policy issues associated with COVID," Warner said.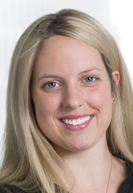 For Amy Martin, the class presented a new perspective to an area that she's already familiar with. Martin is wrapping up her master's in jurisprudence at IU McKinney and currently works in health care ethics at Indiana University Health.
Martin said the class has helped round out her experience and knowledge on the subject of COVID-19 and the law.
"The topic for me has been super timely and interesting," she said. "For the past few years in health care ethics, we've been focused on COVID and decision-making about allocation of resources — scarce resources, in particular. So to see this play out in the legal sphere has been pretty interesting."
As students presented their research and policy recommendations following class discussions, Terry said a predominant issue they discussed was a recognition that Americans are dealing with deep structural issues, specifically, regarding the provision of health care, social determinants with regard to poverty, and race and inequity.
"So many of these issues, they quickly realized, tracked back to those fundamentals," the professor said, "rather than always being issues of finite, narrow law."
IU McKinney 3L Kaden Alexander said his biggest takeaway from the course was realizing how public health and safety affects every aspect of law. He said he was most intrigued by discussions on different vaccine mandate cases, particularly in Indiana.
"If we could band together to create a more equal and equitable society where every person's needs are met, then we would have a lot fewer legal issues to deal with," Alexander said.
Terry said it's unclear if he will offer the "The Law of COVID" next year due to a recent grant he received to study policy barriers to effective opioid use and harm reduction.
Although no one knows when the pandemic will end, Terry looked BACK fondly at the course as it ended.
"I thought it was fun," he said. "I know it's kind of sick saying that a pandemic was fun, but it was intellectually useful."•
Please enable JavaScript to view this content.