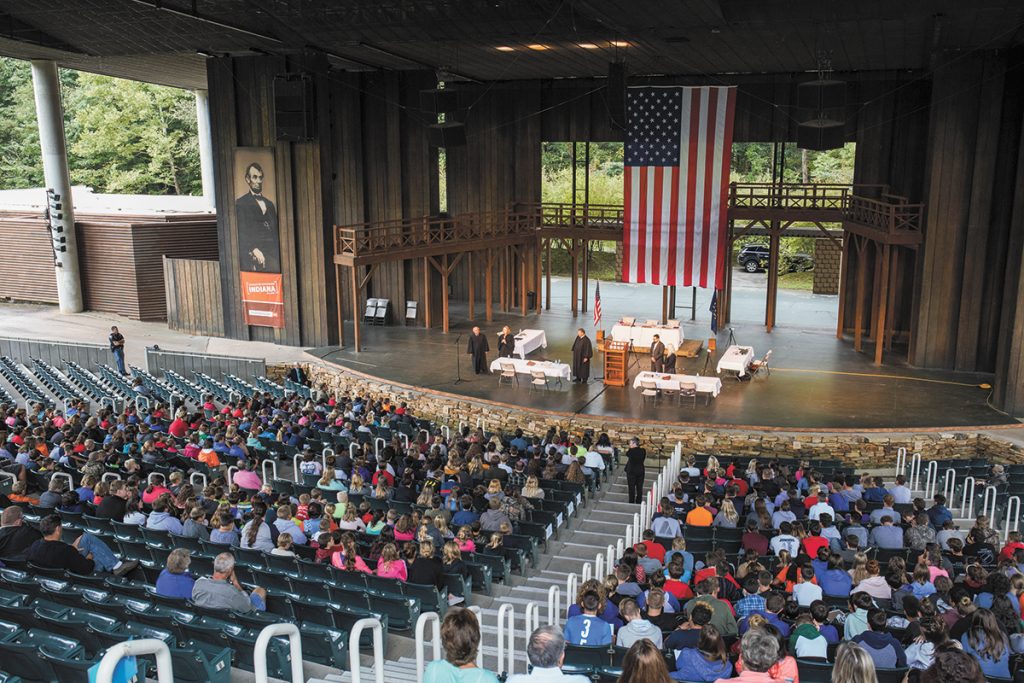 The Court of Appeals of Indiana is on the road again this week, traveling to two judges' former turfs.
First, the court is taking its Appeals of Wheels program to Martinsville High School on Thursday to hear oral arguments in Birk v. State of Indiana, 22A-CR-1133.
In that case, Darius Birk and Sabrina Reynolds were dating when they got into an argument about money. The argument escalated, and Birk shot Reynolds in the face.
Greenwood Police responded to 911 calls and arrested Birk. He was charged aggravated battery causing serious permanent disfigurement as a Level 3 felony, pointing a firearm at another as a Level 6 felony, carrying a handgun without a license as a Class A misdemeanor and attempted murder as a Level 1 felony.
The jury found Birk guilty on all counts. He was sentenced to an aggregate term of 35 years of imprisonment.
On appeal, Birk argues that his Sixth Amendment right to confrontation and cross-examination were violated, as well as his right to present a defense by limiting testimony regarding certain witnesses' racial attitudes. He also claims the trial court's jury instruction regarding "intent" was misleading, prejudicial and impermissibly relieved the state from its burden of proof.
The panelists for the appellate court are Judge L. Mark Bailey, Judge Melissa May and Judge Peter Foley, the third of whom was a Morgan County trial judge in Martinsville before taking the appellate bench.
Oral arguments in Birk will begin at 10:30 a.m. at the local high school, 1360 E. Gray St.
Judge May will then head to Allen County on Friday to hear oral arguments in Red Lobster Restaurants, LLC, et al. v. Abigail Fricke, 22A-CT-2221. She'll be joined by Judges Elizabeth Tavitas and Paul Mathias, the latter of whom served as a referee of the Allen County Small Claims Court and judge of the Allen Superior Court before joining the COA.
In the Fricke case, Abigail Fricke sued Red Lobster after allegedly tripping over an unmarked raised section of flooring in the lobby of an Indianapolis restaurant.
In response, Red Lobster filed a motion for summary judgment in which it argued that Fricke was judicially estopped from recovering for her personal injury claim because she failed to disclose the claim as an asset in her bankruptcy proceeding.
Fricke argued that she was not required to disclose the claim because it did not exist when she filed her bankruptcy petition. She did disclose the lawsuit in her schedule of assets after it accrued.
Fricke also submitted an affidavit in which she averred that one of her interrogatory responses was erroneous. Red Lobster moved to strike her affidavit on the basis that it was inconsistent with her prior sworn statements.
The trial court denied both of Red Lobster's motions. The restaurant is now appealing the denial of its motions.
Arguments in that case will begin at 1:30 p.m. at the Allen County Courthouse, 715 Calhoun St., Fort Wayne.
Because both cases will be heard during traveling oral arguments, neither will livestreamed, but video of the arguments will be available online about a week after.
Please enable JavaScript to view this content.