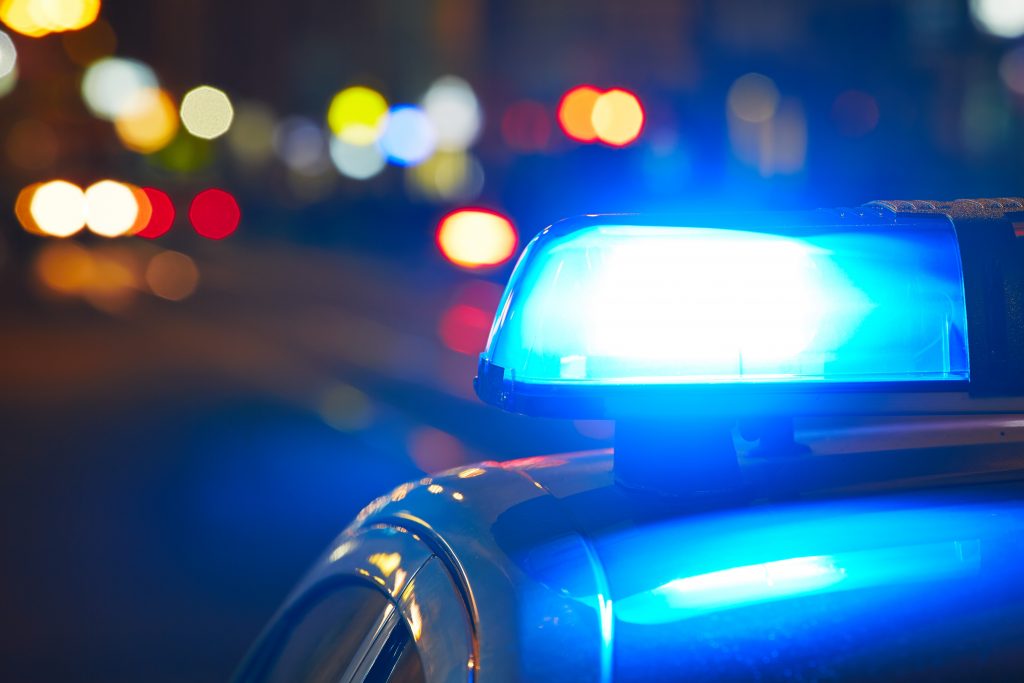 An Adams County sheriff's deputy did not violate a motorcyclist's rights when the deputy charged him with operating a vehicle while intoxicated after stopping him for a different violation, the Court of Appeals of Indiana has ruled.
The case traces back to a traffic stop in the city of Berne on Dec. 11, 2020. Adams County Deputy Peter Amstutz pulled over appellant-defendant Leon Lehman, who was driving a motorcycle with a purple light visible from the vehicle's front — a violation of Indiana traffic code, which prohibits the display of non-white or non-amber lights on a vehicle.
After exiting his cruiser to talk with him, Amstutz noticed that Lehman smelled of alcohol and had bloodshot, watery eyes. Lehman admitted he had been drinking but denied using illegal drugs.
Lehman twice failed the horizontal gaze nystagmus test, in which an officer observes a person's eye movements for signs of intoxication. Lehman consented to a blood test, which later revealed that his blood alcohol level was below the legal limit, though his blood did test positive for methamphetamine and amphetamine.
On Dec. 15, 2020, Lehman was charged with two counts of Level 6 felony operating a vehicle while intoxicated and with a Class C light restriction infraction. In March 2022, the state amended those charges to a Class A misdemeanor of operating a vehicle while intoxicated endangering a person; a Class C misdemeanor of operating a vehicle with a Schedule I or II controlled substance or its metabolite in the blood; and the Class C light restriction infraction.
Lehman was found guilty on all three charges in a bench trial. On May 24, 2022, he was sentenced to 365 days' incarceration, with 270 days executed and the remainder suspended to probation, on the charge of operating a vehicle while intoxicated endangering a person.
In his appeal, Lehman argued that the Adams Superior Court had erred in admitting evidence from the traffic stop, which Lehman contended violated his state and federal constitutional protections against unreasonable search and seizure.
Lehman's appeal also asserted that there was insufficient evidence that he was intoxicated and that he committed a light restriction infraction.
The Court of Appeals rejected Lehman's argument, noting that Lehman had admitted to the deputy that he had consumed alcohol and that Lehman's blood revealed the presence of alcohol, amphetamine and methamphetamine.
"This was sufficient evidence that he was intoxicated within the meaning of the statute," Judge Patricia Riley wrote Monday.
Lehman had also argued that the state failed to provide sufficient evidence of endangerment, but the Court of Appeals disagreed with that assertion.
Lehman had admitted that he was driving 35 mph in a 30 mph zone, Riley wrote, and Amstutz had testified that Lehman was driving "slightly higher" than 35mph.
"While we agree with Lehman that there is no bright-line rule concerning the precise extent of speeding that constitutes endangerment, we have no trouble finding sufficient evidence of endangerment here, where Lehman drove a motorcycle above the posted speed limit at night down an unlit side street in a residential area," she said.
Judge L. Mark Bailey concurred with Riley in Leon D. Lehman v. State of Indiana, 22A-CR-1449. Judge Nancy Vaidik concurred in part and dissented in part.
In a separate opinion, Vaidik said she did not think the state had proven that Lehman's intoxicated driving merited a Class A misdemeanor charge.
"I cannot say that traveling six or seven miles per hour over the speed limit, without swerving or other unsafe operation, increases the danger of intoxicated driving to such an extent that it justifies the jump from a Class C misdemeanor to a Class A misdemeanor," Vaidik wrote.
Vaidik said she would reverse Lehman's Class A misdemeanor conviction and remand the matter to the trial court with instructions to enter a Class C misdemeanor conviction and to resentence Lehman accordingly. She otherwise concurred.
Please enable JavaScript to view this content.