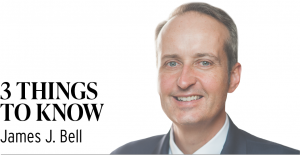 Don't tell anyone, but sometimes I lose things. This week I lost my keys, my phone and my sunglasses. I try to not lose my mind or my patience, but I often I lose my faith in the Colts. I can never find my kids' shin guards when it is time for soccer practice, and I don't have a watch anymore because I lost it four years ago and I'm still waiting for it to "turn up."
But have you ever lost a client before? By that, I don't mean, "Have you been fired before?" I mean, have you ever not been able to find a client? Especially when you need to give them their money that you are holding in your trust account? If so, you are apparently not the only one, as we now have a rule that gives clear guidance on what to do when you are holding unclaimed funds in your IOLTA account. Here are three things to know about unclaimed property.
1. When receiving third-party funds, promptly notify the client or third party
Before we get to the new rule, let's start off with a few basics. Obviously, Rule 1.15(a) of the Indiana Rules of Professional Conduct requires an attorney to hold all property belonging to a third person in an IOLTA account. Additionally, when receiving someone else's money, it's required that you notify the recipient and send the money "promptly." Specifically, Rule 1.15(d) states, "Upon receiving funds or other property in which the client or third person has an interest, a lawyer shall promptly notify" and "deliver to the client or third person any funds … that the client or third person is entitled to receive." In addition, "upon request by the client or third person," the attorney "shall promptly render a full accounting regarding such property."
However, sometimes this "prompt" delivery is not as easy as it sounds. Sometimes, checks go undeposited and mail comes back undelivered. Then phones get disconnected and emails and letters fade into the ether. You go to your IOLTA ledger and see that you have someone else's money squatting in your trust account. Now that these funds have been labeled "unwanted," what do you do with them?
2. When there is unclaimed property, make 'reasonable efforts' to locate and distribute funds to the owner
You have questions, and Rule 1.15(h) of the Indiana Rules of Professional Conduct has answers. In giving you those answers, the rule states that a "lawyer, law firm, or estate of a deceased lawyer with unclaimed or unidentified funds in a client trust account shall take reasonable efforts to locate and to distribute the funds to the owner."
You might ask, "What are 'reasonable efforts'?" Well, Rule 1.15(h)(2) is glad you asked. That rule tells you that those efforts include "a review of transaction records, client ledgers, case files, and any other relevant fee records." You may have been able to figure that out, so Rule 1.15(h)(2) also states that "reasonable efforts" include "periodic correspondence of the type contemplated by the lawyer's or law firm's relationship with the client, former client, or third party." And in the event that efforts should "prove unsuccessful," "reasonable efforts" will include "efforts similar to those that would be undertaken when attempting to locate a person for service of process," including "examinations of local telephone directories, courthouse records, voter registration records, local tax records, motor vehicle records, or the use of consolidated online search services that access such records."
Make sure that you take and memorialize these reasonable efforts, because if your client is still "lost," you will have to give the unclaimed funds to the Indiana Bar Foundation. In doing so, Rule 1.15(h)(3) requires that the attorney certify the reasonable efforts that were taken. Similarly, Rule 1.15(h)(5) grants amnesty to an attorney who takes these "reasonable efforts." That rule states that a "lawyer's … remittance to the Indiana Bar Foundation … shall not constitute misconduct or grounds for discipline if the lawyer or law firm exercised reasonable efforts to locate the owner and distribute the funds."
3. When reasonable efforts bear no fruit, send the funds to the Indiana Bar Foundation
When the lawyer cannot locate or identify the owner of the funds, then Rule 1.15(h)(1) gives very clear guidance: The "lawyer, law firm, or estate of a deceased lawyer … shall pay the funds to the Indiana Bar Foundation for use in accordance with this Rule." This is the easy part. By rule, the Indiana Bar Foundation has instructions available on its website. In addition, the folks at the Indiana Bar Foundation are generous with their time and happy to answer your questions.
Conclusion
There are a lot of gray areas in the world of professional responsibility. The rules are clear, but there are often nuances and conclusions that are fact-specific. Many questions can be answered by simply saying, "It depends." Not this time. Rule 1.15(h) identifies the issue and gives clear guidance to attorneys on how to handle the situation.•
__________
James J. Bell is a partner at Hoover Hull Turner LLP. Opinions expressed are those of the author.
Please enable JavaScript to view this content.