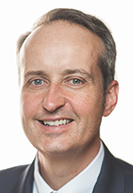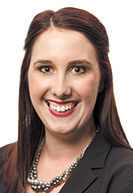 By James Bell and Stephanie Grass
Greetings. Under normal circumstances, we would try to fill this column with something useful. We would try to give you tips that may help your practice, and we would hope that our column would give you a teensy-weensy bit of knowledge that might help you avoid an ethical problem down the road. However, these are not normal circumstances, so we feel like offering something a little different.
While we have nothing to complain about, we haven't been in a courtroom in over two months. We haven't had a haircut in 12 weeks, and our suits are collecting dust in the closets. And while working at home next to a 6-year-old or off the dining room table is a joy, we miss seeing our friends from the legal profession.
While writing this article, there was litigation pending involving whether a disciplinary suspension can cause a vacancy in the attorney general's office. Interesting? Yes. Something to write about? Probably. But at this point, we would prefer to write about "nothing." More specifically, we would prefer to write about whether a lawyer's doing "nothing" to respond to a disciplinary complaint can be considered "something."
Before you draw any conclusion on this issue, please consider the recent case of Massachusetts lawyer Ilya Liviz. Matter of Liviz, 2020 WL 2375219 (Mass. 2020). In Liviz, the Supreme Judicial Court of Massachusetts suspended the respondent for not responding to requests for information from the Massachusetts version of the disciplinary commission. As is commonplace in Indiana, the Massachusetts court then ordered the respondent to fulfill certain duties of suspended attorneys, including providing notice to clients. About two months later, the court found the respondent in contempt for failure to fulfill these duties. The respondent then appealed.
What happened next demonstrates the pure creativity an attorney can muster if he or she is simply placed in the right situation. Although the respondent did not provide any answer to the disciplinary authorities in Massachusetts, he nevertheless claimed he did respond. How did he argue this? Specifically, the respondent alleged that he "DID COMPLY, and DID PROVIDE AN ANSWER, and my answer was provided in the form of SILENCE." Id. at * 1.
It is hard to describe our thoughts on this argument. If it was a Google rating or Yelp review, we would be forced to give it 5 stars. If it was a movie, we would give it "Two Thumbs Up." According to an Annual Report of the Disciplinary Commission of the Supreme Court of Indiana, during 2017-2018, the Commission filed 53 petitions to suspend the licenses of 38 lawyers for failing to cooperate with investigations. https://www.in.gov/judiciary/discipline/files/1718-annrept.pdf at pg. 9-10. But for some reason, to our knowledge, not one of these attorneys argued that they cooperated with the Disciplinary Commission by providing them oodles and oodles of silence. All we can say is: Opportunity. Lost.
But we need to get back to our legal saga in Massachusetts as the protagonist of our story is about to deliver a legal argument so sharp, so brilliant, so Kingfield-ian, that should have been a knockout punch. After arguing that "SILENCE" sufficed for his response, the Respondent then argued … [drum roll] … "BOOM SHAKALAKA". Id.
The court now had a tough one on its hands, but it swiftly reached its conclusion that "[s]silence in the face of bar counsel's request for information is not, as the respondent claims, a 'response' categorically protected by the privilege against compelled self-incrimination under the Fifth Amendment to the United States Constitution. Id. at * 2. The Court then stated "[w]e need go no further." Id.
So what happened to the "BOOM SHAKALAKA" argument? Disappointingly, it was never addressed on the merits or otherwise. Without specific guidance, Massachusetts attorneys may be wondering if they could argue "BOOM SHAKALAKA" when faced with a disciplinary investigation. Or they may wonder whether in response to disciplinary authorities, they could they argue the late, great Stuart Scott's SportsCenter catch phrase, "Booyah!," professional wrestling's Ric Flair's "Wooooo!" or Ricky Bobby's "Shake and Bake!"
While we would love to watch from afar as these arguments made are in Massachusetts, we would not recommend using them in Indiana. The Indiana Rules of Professional Conduct require lawyers to "conduct themselves honorably," whether or not engaging in the practice of law. (Ind. Prof. Cond. Preamble [1]). While no court that we are aware of has ruled on the "BOOM SHAKALAKA" argument, our guess is that it might not be consistent with acting "honorably" and would likely not be met with much success. In conclusion, it appears when it comes to disciplinary matters, silence – or, "BOOM SHAKALAKA" – is not always golden.•
• James J. Bell and Stephanie L. Grass are attorneys at Paganelli Law Group in Indianapolis. Opinions expressed are those of the authors.
Please enable JavaScript to view this content.