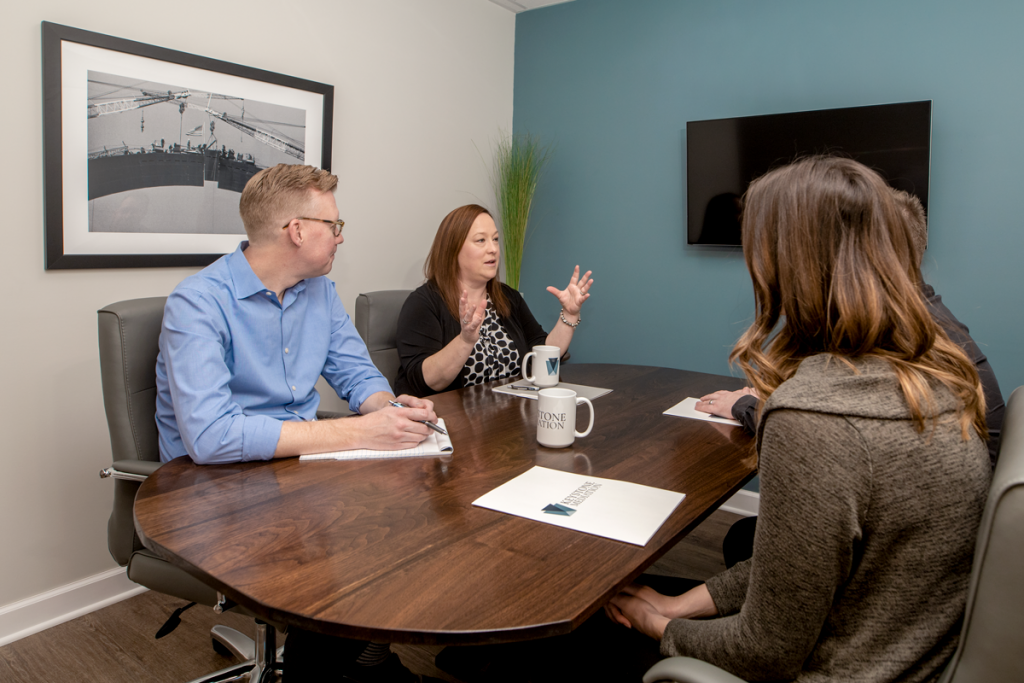 After spending 12 years in the wealth management industry helping individuals and couples navigate the divorce process, Marya Pleasant took a leap to expand her repertoire by diving headfirst into the rabbit hole of mediation.
Pleasant said that her career path — which has also included becoming a certified divorce financial analyst and certified financial planner — ultimately led her to serving families through mediation.
"I was the child of divorce, so I know what it can be like," said Pleasant, who practices at Keystone Mediation in Dyer. "And one of the tenets of our domestic practice is that people know what's best for their families. A couple going through divorce is going to know what's best for them and their kids.
"They just need some help figuring that out and having some of those more difficult conversations and finding middle ground," she continued, "or ways to move forward if they disagree."
Mediation is often hailed as a helpful tool to keep parties out of court and focused on resolving their issues more efficiently. But individuals don't necessarily have to be a licensed attorney in order to mediate a legal matter.
Indiana serves as home to hundreds of individuals — attorneys and nonattorneys — who work in alternate dispute resolution.
Mediation requirements
In order to be listed on Indiana's mediator registry — a comprehensive database of every registered mediator in the state — individuals must complete an application and pay the required fee, as well as meet certain education and training requirements outlined in Indiana Alternative Dispute Resolution Rule 2.
Individuals interested in mediating civil cases must be attorneys in good standing with the Indiana Supreme Court and must complete at least 40 hours of training approved by the Indiana Supreme Court Commission for Continuing Legal Education within three years of submitting a registration application.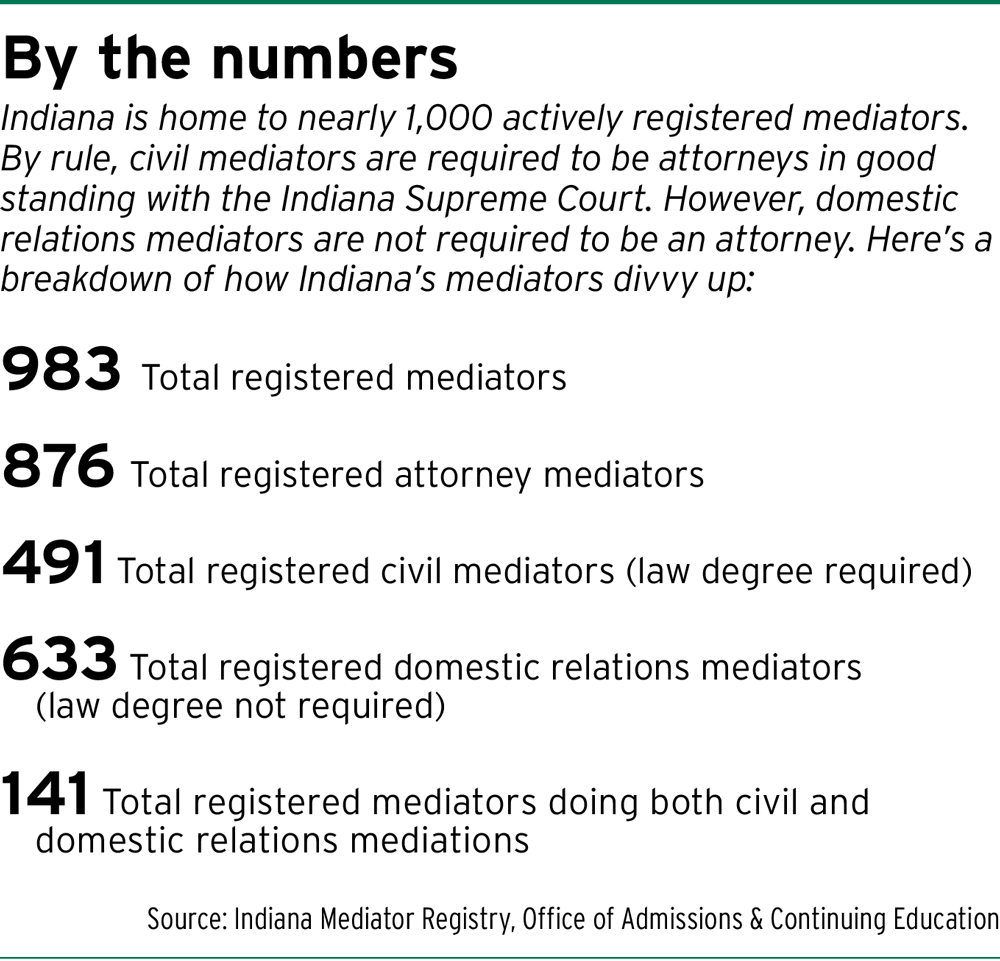 In domestic relations cases, a registered mediator can either be an attorney in good standing with the Supreme Court or a nonattorney who holds a bachelor's or advanced degree from an accredited institution. These mediators must also complete 40 hours of commission-approved domestic relations mediation training.
However, a person who has met the requirements of ADR Rule 2.5(B)(2)(a), is registered as a domestic relations mediator, and by Dec. 31 of the second full year after meeting those requirements completes a commission-approved civil crossover mediation training program, may register as a civil mediator.
"An attorney may be a registered domestic relations mediator, and if they want to become a civil mediator, they can take the crossover training, or vice versa," said Bradley Skolnik, executive director of the Indiana Office of Admissions & Continuing Education.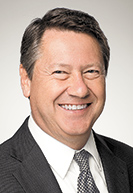 At least six hours of continuing mediation education is also required of all registered mediators any time during a three-year educational period, beginning on Jan. 1 of the first full year of registration.
Although mediation requires training and education, arbitration does not, said Bill Baten of Van Winkle Baten Dispute Resolution. Similarly, if someone wants to serve as a mediator and the parties agree to it, that individual technically does not have to be registered.
Baten, who said there is no credentialing process for arbitration within the ADR Rules, described the process as a "creature of contract." Depending on the nature of the dispute, parties will often seek someone with more expertise in a particular field rather than someone with legal expertise.
"The parties want to make sure that there is no partiality and at least disclose any prior dealings with the parties so they can be sure they're selecting someone impartial," he said.
Observation, education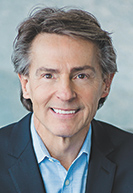 Michael Bishop, a civil mediator and partner at Cohen Garelick and Glazier, has mediated or arbitrated more than 4,300 cases since he began mediating in 1986. When he started mediating and arbitrating, there were no requirements, Bishop said.
At the time, Bishop was part of a group from the Indianapolis Bar Association that created a weeklong event where volunteer lawyers were trained in mediation and assigned to cases by the Marion County courts. The program had tremendous success and continued for several years, he said.
"During that process, the Supreme Court got very interested in developing a set of rules and governance for mediators, how they should be trained and what rules might govern them," Bishop said. "Such that, by 1991, the Supreme Court had passed its ADR rules, which they've since modified over the years.
"Now we have a very robust and mature ADR practice in Indiana," he added.
Bishop said Indiana's mediation registration and CME requirements are necessary, ensuring individuals have at least basic mediation training.
Included in the civil mediation training are lessons on ethics, impasse and psychological aspects of negotiation, among other things.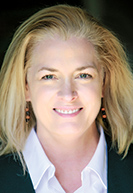 Roleplays are also utilized for individuals to experience a simulation of the mediation process. As the mediation trainee interacts with the parties based on limited prior information about their case, a fourth individual observes the mediation and offers feedback for learning purposes.
Senior Judge Kim Van Valer is trained in both civil and domestic relations mediation and teaches mediation training classes, many of which are filled with nonattorneys. Van Valer said in domestic relations mediation training, courses are taught on the nuts and bolts of family law, child development, mental health and personality disorders, and communication, among other things.
"In law school, even when you're in family law, you're not learning so much about that," she said. "You're getting another perspective on communication from the area of social work and mental health."
The 40 hours are broken up over a two-week period, said Janetta Coleman, a nonattorney domestic relations mediator and licensed social worker.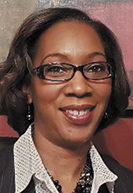 "Forty hours of training is a lot to digest in one week," she said. "Some of the material can be heavy."
In Pleasant's opinion, however, the 40-hour training requirement is just the tip of the iceberg.
"It's enough to get you to where you know enough to kind of start dipping your feet in it. But there's a lot of other things to learn," she said.
What mediation trainees also need, Pleasant opined, is in-the-field observation and advanced training programs. Had she not been shadowing and participating in mediation observations before her required training, she said she doesn't think she would have been prepared.
"I don't know if anybody would actually come out of the 40-hour training and be ready to hit the ground running," she said.
Building rapport
Based on her experience working with divorcing parties attempting to co-parent in the child welfare setting, Coleman said the concept of mediation was not foreign to her at all.
"When I saw that it was possible to become a mediator, I felt this was right in my wheelhouse of continuing to help families," she said.
Although there are many nonattorney mediators, Van Valer said they are often still met with bias from the courts or other attorneys. But, she added, she sees that attitude shifting.
"There's been a tremendous acceptance of nonattorney mediators," she said. "Is there still bias? Probably. But it's improving."
Coleman said that while she's heard of nonattorney mediators experiencing pushback, she's only had positive experiences when interacting with parties and their counsel in mediation.
"Even having them as a part of the process has been good," she said. "And I think, for me, it's because I have conversations with the attorneys as to my process and how I run the mediation."•
Please enable JavaScript to view this content.