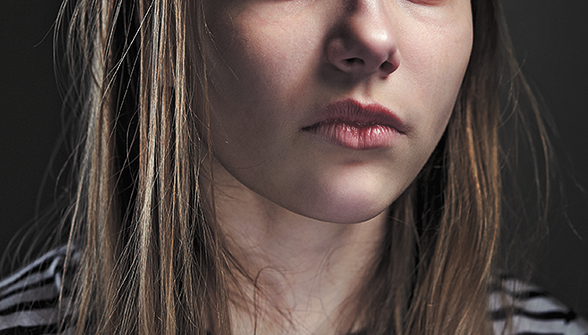 Continuing a conversation that began in 2020, an Indiana Senate committee has endorsed a bill that would further clarify the restriction on depositions of alleged child sex abuse victims.
Senate Bill 331 clarifies that a "deposition" includes written depositions under Indiana Trial Rule 31 as well as "any other formal or informal statement or interview."
This year's legislation expands on 2020's Senate Enrolled Act 206, which prohibited defense counsel from deposing alleged child sex abuse victims under 16 unless the prosecutor agrees. If the prosecutor does not agree, a court can authorize the deposition if the alleged victim will be unavailable for trial or if "extraordinary circumstances" exist.
According to Sen. Mark Messmer, the Jasper Republican who authored both SEA 206 and SB 331, defense attorneys have been attempting to "skirt" the requirements of the 2020 law by using Trial Rule 31, regarding written depositions, as a loophole. The purpose of SB 331, Messmer said, is to close that loophole and allow SEA 206 "to work as designed."
Also, defense attorneys have been scheduling informal "interviews" with alleged child sex abuse victims to get around SEA 206, according to Courtney Curtis, assistant executive director of the Indiana Prosecuting Attorneys Council. Those interviews do not require notice to the prosecutor, she said, nor do they require a victim advocate to be present.
As for written depositions under Trial Rule 31, Curtis said the experience can be difficult for a young victim. That's because even though the questions are written, they must respond either orally in a deposition setting or write out the narrative of their alleged experience.
SB 331 does not change any of the parameters of SEA 206, Curtis told the Senate Judiciary Committee at a Wednesday hearing. Rather, it's meant to "scoop in" Trial Rule 31 and formal and informal interviews.
As it did with SEA 206, the Indiana Public Defender Council is opposing SB 331.
Joel Wieneke, a staff attorney with the IPDC who primarily handles juvenile matters, testified Wednesday that the law in both forms creates unequal access to the alleged victims of child sexual abuse.
On the prosecution side, Wieneke said, attorneys, victim advocates and representatives from the Department of Child Services can speak with the alleged victim in advance of trial, while the defense parties are not guaranteed any access.
"This is really a one-sided limitation on access of information," he said.
Wieneke emphasized that the public defender commission is not opposed to the underlying goal of protecting children. Rather, he said child sex abuse cases can have serious consequences for the accused, so the accused should have equal access to their accusers.
Committee members did not ask any questions of Messmer, Curtis or Wieneke. The final vote on SB 331 was 8-1, with Senate Minority Leader Greg Taylor of Indianapolis, who is an attorney, opposing the measure.
SB 331 now heads to the full Senate for consideration and possible amendment.
The underlying concept of SEA 206 and SB 331 has already been challenged in court.
In May 2021, the Court of Appeals of Indiana struck down SEA 206 in the case of Donnie Louis Sawyer v. State of Indiana, finding the law impermissibly conflicted with Indiana Trial Rules 26 and 30.
The COA reached the same conclusion in three other cases: Steven Church v. State,  State v. Aaron L. Riggs, II,  and Randy Pate v. State.
 The Indiana Supreme Court, however, reversed the COA in Church, ruling in June 2022 that SEA 206 is a "substantive" law that "predominantly furthers public policy objectives of the General Assembly, as opposed to judicial administration objectives characteristic of a procedural statute."
Please enable JavaScript to view this content.