Editor's note: This story has been updated.
A proposed bill that would have removed lawyers' exemption against obstruction of justice charges has passed out of an Indiana Senate committee, but the provision regarding lawyers was stripped in an amendment.
Members of the Senate Corrections and Criminal Law Committee on Tuesday heard testimony and ultimately advanced Senate Bill 70, authored by Sen. Michael Crider, R-Greenfield.
Under current state law, attorneys, investigators, law enforcement officers and judges are exempt from prosecution for the offense of obstruction of justice as a Level 5 felony. The bill as initially proposed would have removed attorneys from that exemption, but the exemption was restored in an amendment.
The original version of the bill would have addressed situations where individuals — including attorneys — could commit Level 5 felony obstruction of justice in domestic violence or child abuse cases. The original language held that a person, including a lawyer, who "knowingly or intentionally communicates, directly or indirectly, with any witness to abstain from attending or giving testimony, including giving untruthful testimony …" could be found guilty of the felony obstruction charge.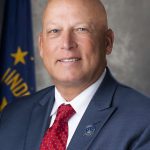 Crider introduced the proposed legislation after speaking with local officials and members of the legal community who voiced concerns about barriers they've experienced in getting witnesses to appear and speak truthfully during domestic violence and child abuse proceedings.
Hancock County Prosecutor Brent Eaton told the committee he was worried about that exact issue. Eaton explained that if someone is accused of domestic violence, for example, the incarcerated defendant could communicate a message through his or her lawyer or through another third party urging the victim not to appear.
"As a result of that, the defense would make motions to have the witness who did not appear excluded, which then becomes a torpedo in the prosecution of the defendant," Eaton said. "If we are able to move the legislation forward in this way, it will allow us to hold people accountable and it will help prevent situations where victims can be persuaded or coerced to not cooperate or come forward in the prosecution."
Hancock County chief deputy prosecutor Aimee Herring said there needs to be a penalty for those who circumvent the fundamentals of the criminal justice process.
"There are mixed messages being delivered to witnesses and victims, particularly in domestic violence and sexual assault cases," Herring said.
But before the bill was amended, lawyer-legislators raised concerns about the language that would have removed the attorney exemption.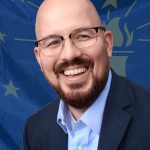 Democratic Sen. Rodney Pol, himself an attorney, expressed concerns about the potential chilling effect of SB 70. He posed the hypothetical situation of a criminal defense attorney representing a feared defendant who may have to worry about potentially being prosecuted for reaching out to a witness who later fails to appear in court.
"The individual in that situation may say, 'The attorney reached out to me and said X,Y and Z,' and now I have to criminally defend myself about what I said and what the conversation included," Pol, of Chesterton, said.
Republican Sen. Aaron Freeman, R-Indianapolis, also voiced trepidation about the impact of the bill on lawyers. Freeman is also a lawyer.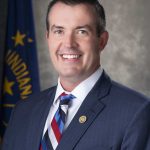 "There's a difference when I'm with a client and the client is asking me to explain the process and I'm telling them, 'Here's the road map of what will happen.' And the road map is not telling someone not to come to court or not to do anything," Freeman said. "I see a sledgehammer where a tack nail might be appropriate."
Freeman offered an amendment to the measure that would still exempt attorneys, opining that lawyers should not be struck from the original language.
"I'm not suggesting that an attorney should be able to not comply with the law. That's not my position," Freeman said. "But my position is lawyers have to give the advice to their clients, and they've got to be able to give candid advice to their clients and I think we would want that in our system."
The committee adopted Freeman's amendment, as well as an amendment that made several wording changes to the bill, including the addition of someone who commits obstruction by knowingly or intentionally inducing another person by "persuasion"."
The committee ultimately approved the amended legislation in a 7-2 vote, but reservations lingered.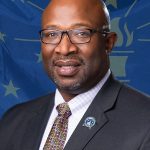 Democratic Sen. Greg Taylor, the Senate minority leader, voted against the bill and expressed doubt over the removal of the words "directly and indirectly" regarding communication with a witness. Taylor is a lawyer in Indianapolis.
Pol also voted against measure, citing additional concerns with the addition of "by persuasion" and "materially misleading statement" as being vague phrases in the bill.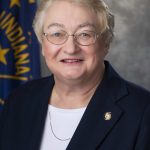 Although voting in favor of the measure, Sen. Susan Glick said she had reservations about the bill as a former prosecutor. The LaGrange Republican said she thinks the only time the bill will be imposed would be when prosecutors are frustrated by the fact that a person didn't show up to testify, "especially in domestic relations cases."
"I will vote for the bill with the idea that some of these matters will be clarified before it passes out to the Senate," she said. "But it still needs work."
SB 70 was not on the full Senate's calendar at IL deadline.
Please enable JavaScript to view this content.