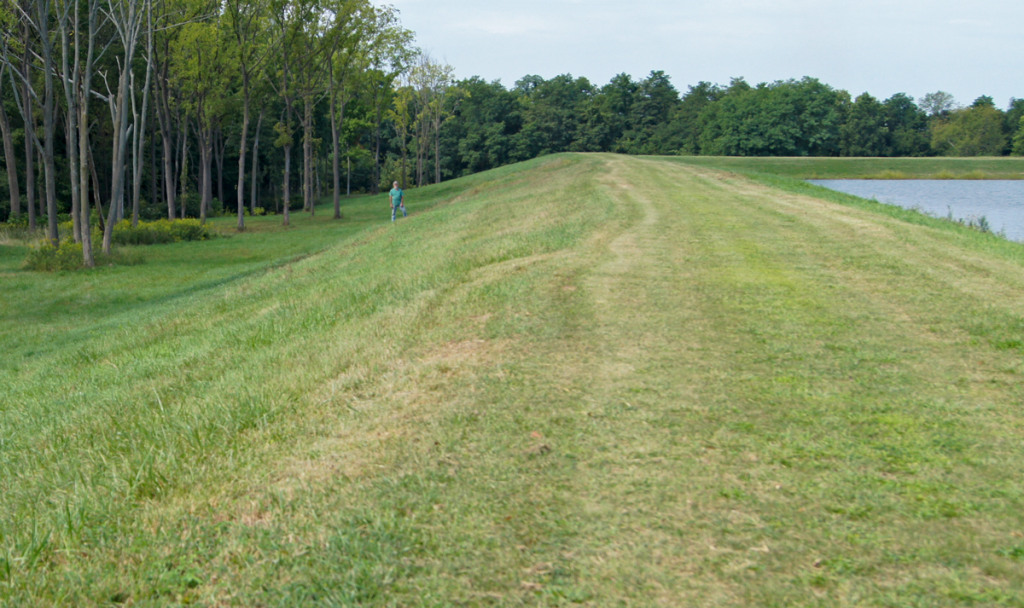 Becky Moriarity predicted that her family's battle with the Indiana Department of Natural Resources over a dam on her property will continue until the day she dies.
"It's been a 20-year nightmare that you can't wake up out of," she said.
Becky and her husband, John Moriarity, began building a large pond on their property in the 1990s and constructed a dam to hold back water in certain areas. But they waded into a problem with DNR in the early 2000s, when the agency tried to exercise jurisdiction based on its determination that the dam was located in, on or along a stream.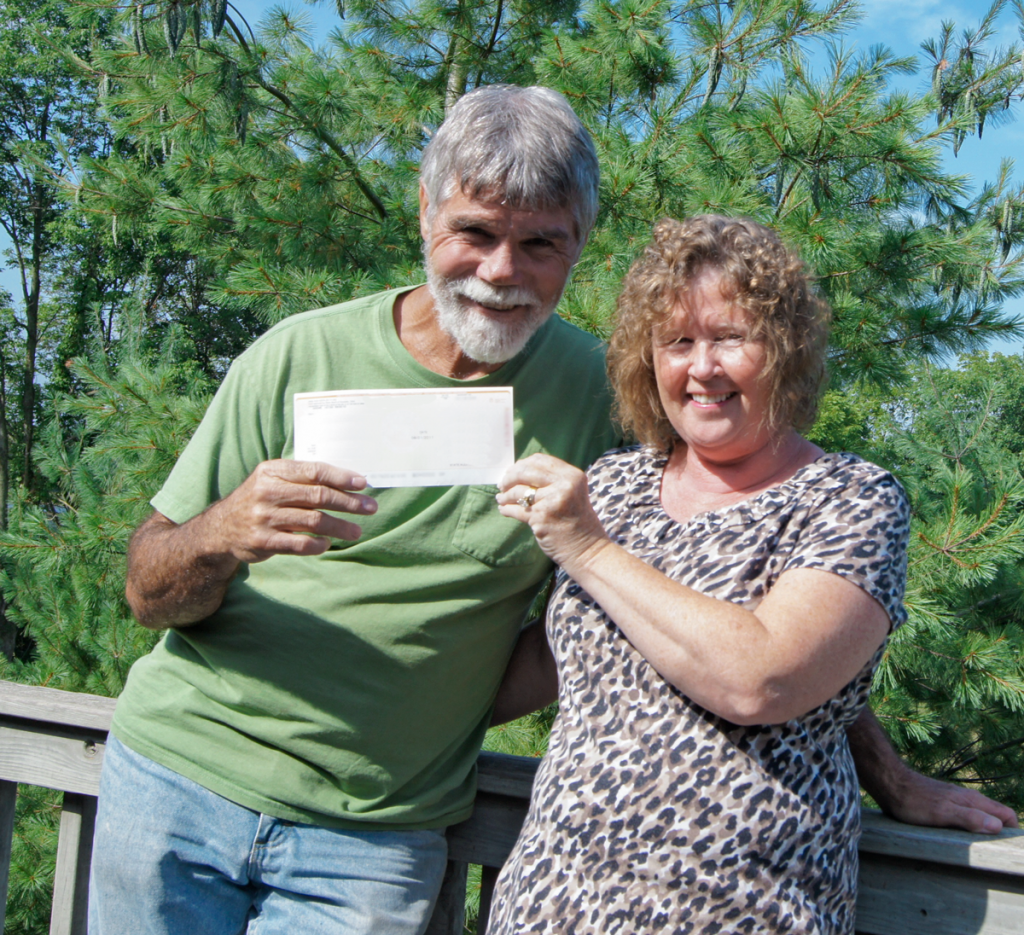 The Natural Resources Commission eventually ordered the Moriaritys to correct what DNR considered "significant safety deficiencies" in the dam and bring it in compliance with Indiana Code § 14-27-7.5, also known as the Dam Safety Act.
After the Moriaritys were fined $10,000 for past violations of statute and were defeated at both the trial and appellate courts, they received a final unfavorable result at the Indiana Supreme Court in 2019.
Becky said she felt like her family's case never had a fighting chance.
"In the administrative courts, they almost always rule for themselves," she said. "It doesn't matter what you propose, whatever the agency proposes outweighs yours. You don't have a chance."
Leveled playing field
A bill proposed in the 2022 Indiana legislative session attempted to remedy the Moriarity's concerns by requiring trial courts to try disputed issues of fact de novo in a judicial review of certain agency actions.
Republican Rep. Chris Jeter, R-Fishers, said he authored House Bill 1063 in an attempt to even the playing field between decision-making agencies and Hoosiers.
Jeter, a founding partner at Massillamany Jeter & Carson LLP, said he's had constituents approach him with concerns about how administrative agencies have interacted with citizens and how much power those agencies wield.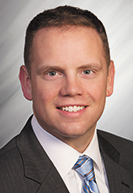 HB 1063 passed out of the Indiana House but was not called for a hearing during the final Senate Judiciary Committee meeting on Feb. 23. It would have required courts during judicial review of an agency action to decide all issues of law and fact de novo and without deference to any previous interpretation made by the agency.
Jeter's bill aimed to shift the burden of proof to the agency to defend its decision, rather than the current standard requiring individuals or others to prove an agency's enforcement action was unlawful. It also would have amended the judicial review section of the Indiana Administrative Orders and Procedures Act.
Jeter said he believes the changes could give citizens in disputes with environmental agencies a fairer shot at success in court.
"I think agencies, when they are left to their own devices, grow in power and influence," he said. "I think sometimes it's easy to lose sight that those agencies exist to serve and help people get done what they need to get done."
What's in a word?
The Indiana Supreme Court's split decision in John E. Moriarity and Mae E. Moriarity v. Indiana Department of Natural Resources, 18S-PL-296, served as a peg for HB 1063, Jeter said.
The Moriaritys had asked the high court whether DNR properly exercised jurisdiction over their dam, posed concerns about the reasonableness of DNR's definition of the word "stream" and what, if any, notice the Moriaritys had of that definition.
In the majority opinion, the justices noted that neither the Legislature nor DNR had defined the word "stream" for purposes of the Dam Safety Act. As a result, DNR defined a stream as "flowing water through a defined channel," with neither size nor consistency of water flow being determinative of the presence of a stream.
The Supreme Court concluded that definition was consistent with the plain, ordinary and usual meaning of a "stream" and was thus reasonable. The court also ruled that the Moriaritys failed to show that DNR's exercise of jurisdiction over their dam based on the act's statutory language was arbitrary or capricious. Additionally, it ruled they had adequate notice of the applicable definition of "stream," despite the couple's assertion otherwise.
Justice Geoffrey Slaughter dissented, however, stating he would not have given deference to the department's interpretation of "stream" because the prerogative to interpret the law authoritatively belongs to the high court, not DNR.
"An agency interpretation that is 'reasonable' but not the 'best' is not good enough," Slaughter opined. "Allowing an agency's reasonable interpretation to prevail over our best interpretation ignores our unique 'law-giving function' … which includes our inherent constitutional 'duty to act as the final and ultimate authority' in pronouncing Indiana law."
Jeter pointed to Slaughter's dissent as support for HB 1063. He said it was a good example of why he drafted the bill, because to him, Moriarity appears to be a point where the high court started to shift its review and defer more to an agency.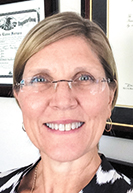 "HB 1063 just says, hey, listen — whoever has the best interpretation should win," Jeter said. "It shouldn't be that the agency wins if they are just 'reasonable.' No, let's not let the reasonable interpretation be right; let's the best interpretation be right."
Kim Ferraro, senior staff attorney and director of agriculture policy at the Hoosier Environmental Council, countered that the dissent only argued the majority didn't properly apply the existing standard.
"The courts are supposed to decide legal questions and (have) no deference given to the agency," Ferraro said. "So Slaughter was just saying, 'Court, you didn't apply the right standard.' He didn't say we are not supposed to be giving deference to agency findings of fact. So, I think this bill goes way further than the concerns of the Moriarity case."
Judicial process
Jeter said he doesn't think the bill would impact the judicial review process too much, but only change the approach the courts take toward such cases.
"I think it will expand their ability to review them and to figure out who was really right without giving anybody a head start," he said.
Ferraro disagreed, saying the bill would make a mess out of the administrative and judicial review processes involving the Office of Environmental Adjudication and appeals of its decisions.
One main aspect of concern, she said, was the removal of deference to the OEA's evidentiary findings.
"With no deference to legal or factual findings, you are starting all over again. It's kind of a free-for-all and it would make the administrative review process somewhat meaningless," she said. "It's a complete waste of resources."
She also cited concerns on the burden of proof shift. Currently, if the Indiana Department of Environmental Management or the industry seeks judicial review, Ferraro said the burden would shift to them to show that the OEA got it wrong.
"The bill says, no, even if you win before the OEA, since you had the burden of proof before the OEA you will still have the burden of proof on judicial review," she said. "We think that is dangerous."
Greg Ellis, vice president of energy and environmental policy for the Indiana Chamber, also opposed the legislation. He said the bill would have impacted many agencies that the AOPA applies to, including permitting agencies like IDEM and DNR.
"It was going to create a big burden on the trial courts," he said, adding that it would also burden businesses by costing more money. "You're doing two separate but essentially the same proceedings."
Spokespeople for DNR and IDEM declined to comment on the pending legislation. Nancy King, IDEM general counsel and assistant commissioner, told Indiana Lawyer in an email that IDEM was "closely following the bill and the discussions being held on it."
"This is one of the few times where an environmental public interest organization is in agreement with entities and stakeholders that we are typically on the opposite side of the fence of," Ferraro said. "That should speak volumes that something's wrong with this bill."
If HB 1063 became law, Becky said her family would be able to present evidence to the court that they never got a chance to when their case started.•
Please enable JavaScript to view this content.