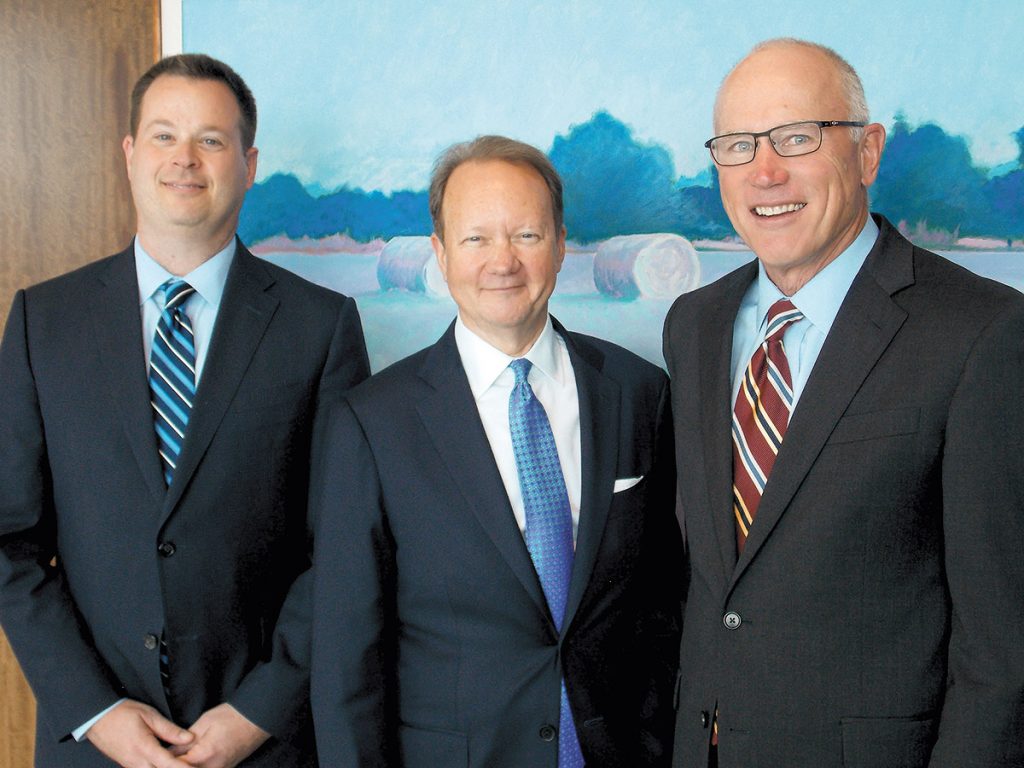 The first steps that led to the combination of Bingham Greenebaum Doll with international giant Dentons were taken in the late spring of 2018, when Bingham leaders W. Tobin McClamroch and Keith Bice fielded a proposal from a friend.
In the conference room of Bingham's Indianapolis office, Joe Andrew, Dentons global chairman and former partner at Bingham Summers Welsh & Spilman, told the partners about the need he saw for a national law firm with offices across the country. No firm currently has an office in the top 20 markets even though, he said, clients are everywhere.
Andrew wanted Dentons to fill that void, and he wanted Bingham to help design the business model for a national footprint. McClamroch, managing partner, and Bice, partnership board member, realized joining Dentons and gaining access to that firm's firepower would enable their firm to address the ongoing challenges in the legal industry.
Those initial conversations culminated in the Oct. 7 announcement that Dentons would be launching a national law firm starting with Bingham and Pittsburgh-based Cohen & Grigsby. When the combination is completed in January 2020, Dentons' U.S. headcount will be nearly 1,100 attorneys. Globally, it has more than 10,300.
Bingham's offices in Indianapolis, Evansville and Jasper, as well as those in Kentucky and Ohio, will be renamed Dentons Bingham Greenebaum.
Key to the combination is the model developed by McClamroch, Bice and Andrew, along with their counterparts in Pittsburgh. The structure will allow the local firms to retain control over rates and client relationships while being able to draw from Dentons' deep resources.
"It's a unique model but it's one that we think brings the best of both worlds in the sense that our clients will have access to these national resources, but at the same time, we'll make the decisions locally," McClamroch said.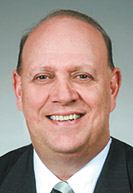 Local control
While the combination attracted attention, John Trimble, partner at Lewis Wagner, said "smart, attentive law firms" in Indianapolis have been preparing and are not surprised by the arrival of a big international firm.
"All of us in the mid-market-size firms or larger firms have become accustomed to the fact that huge out-of-state firms are opening offices in Indiana," Trimble said, noting two national firms — Lewis Brisbois and Gordon Rees Scully Mansukhani — quietly opened Indianapolis offices this year. "This is nothing new other than Dentons is the biggest firm thus far that has come into Indiana."
What sets the Dentons entry apart is the business model under which Bingham will operate. The regional firm will determine its own compensation, governance and leadership structures, along with the hourly rates and how matters are staffed. Attorneys in the local offices will keep control because they best know their communities, but they will be able to draw upon Dentons' depth of legal expertise and global reach.
"The people who decide rates in 2019 are the same people who are going to decide rates in 2020," Bice said. "We will maintain local control over rates and relationships. So if a client doesn't want anything to change, then nothing will change … but we believe that many, many clients and many, many lawyers will want to take advantage of these new resources."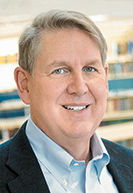 William Henderson, professor and founding director of the Center on the Global Legal Profession at Indiana University Maurer School of Law, is intrigued by this new model. He noted the strategy comes with risks like ensuring quality across the Dentons U.S. network since each firm will have local control.
Still, Henderson sees great potential because Dentons will be creating a different kind of national presence. Bingham, he said, will be able to meet the challenges for long-term growth that include getting the capital to make the investments in technology, being able to fully serve sophisticated clients who have international legal needs, and attracting young talent. Suddenly, Henderson said, Bingham is leapfrogging into a different league because it will be able to offer more.
"I think it's a strategy worth pursuing for Bingham Greenebaum," Henderson said.
Long-term benefits
The motive to combine with Dentons did not come from any financial stress, McClamroch said, but from the changing demands law firms are facing.
Namely, the world is flat, with clients increasingly doing business all over the planet and asking for more and more services, he said. The combination will enable Bingham to tap into Dentons' specialized services and array of practice areas rather than having to turn clients over to other firms in China, Europe and elsewhere.
In addition, Bingham will be able to connect into Dentons' technology platform. McClamroch said law firms' spending on technology is beginning to outpace the expense of real estate and personnel. The trend is expected to continue, driven by the costs of artificial intelligence and cybersecurity.
Key to managing the budget shift will be the economies of scale that come with Dentons' purchasing power. McClamroch anticipated Bingham's operating expenses will actually decrease over the next two to three years.
"We've had the strongest years financially that we've ever had in the last few years, so our firm is doing very well," McClamroch said. "It's important for any law firm or any business to look at the long term … and we see disruptions in the marketplace over the next five to 10 years. So we're not making short-term decisions. We're making the decision that we think is best for our clients five to 10 years from now."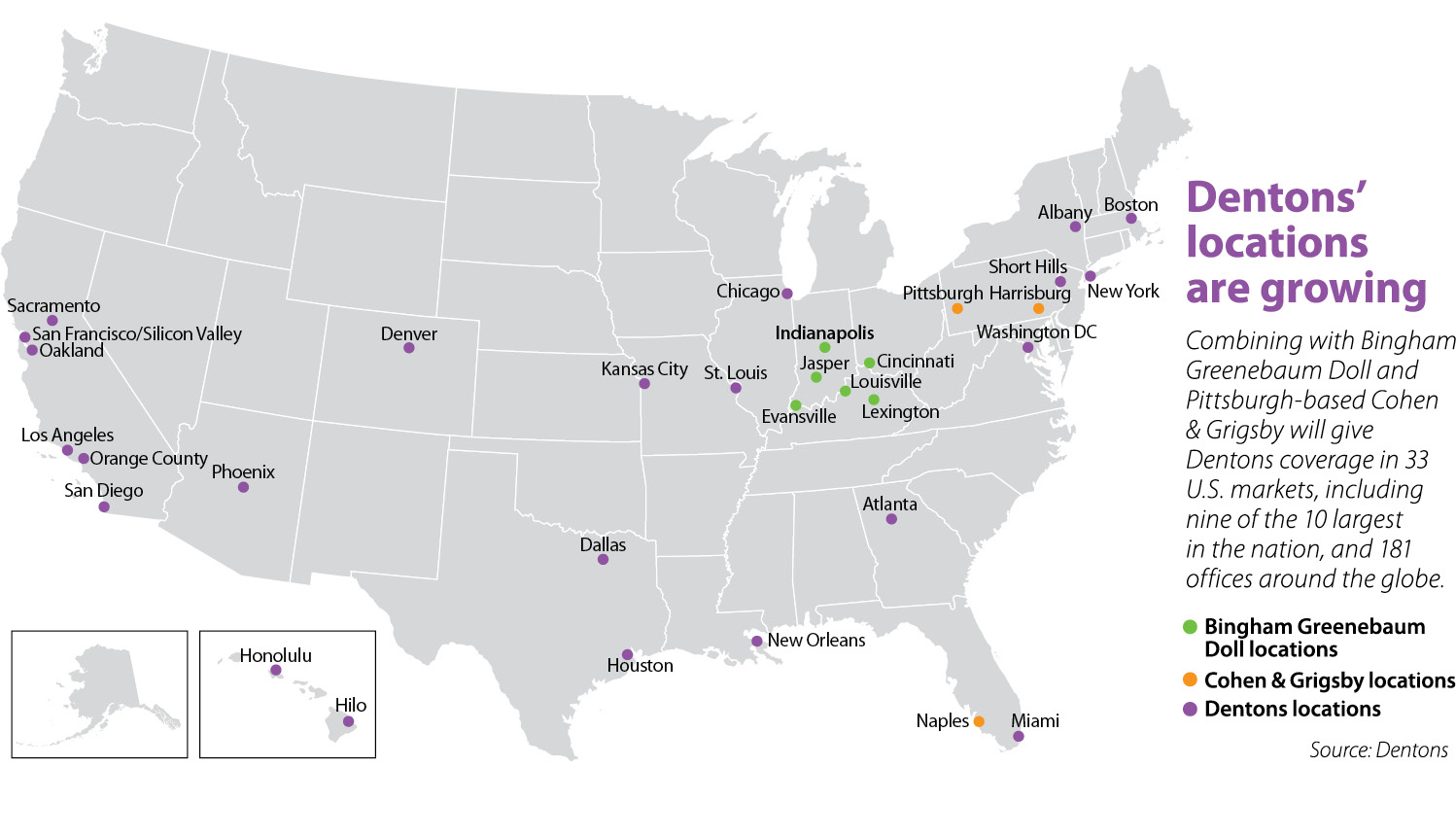 Focus on U.S.
Dentons' move to create a national law firm comes as the international giant has been a leader in the merger market. It has steadily increased the number of completed combinations from four in 2016 to nine in 2018. It has announced 12 so far in 2019.
Most of the activity has been with cross-border firms in places like Africa, Asia and Latin America. Prior to the announcement of pending combinations with Bingham Greenebaum Doll and Cohen & Grigsby, Dentons had only joined with two U.S. firms in recent years – McKenna Long & Aldridge in Washington, D.C., in 2015, which created Dentons US LLP, and Alston Hunt Floyd & Ing in Honolulu, Hawaii, in 2018.
Andrew predicted Dentons is within a dozen more combinations of achieving its national footprint.
Even so, the firm wants to be diligent and combine with U.S. partners that match its personality and professional attitude.
"This is not a shopping spree," Bice said. "It's not a 'hurry up, let's get as big as we can as fast as we can.' It is about identifying firms with the same core values," he said, which include commitments to excellence, client service and culture.
Noting the number of company headquarters in Indianapolis, Andrew said the local market is ripe for the new Dentons Bingham Greenebaum to pluck additional work and clients.
Indianapolis is a global city in a state that exported nearly $40 billion of goods in 2018, according to the Office of the U.S. Trade Representative. Clients in the Circle City currently need a second law firm to handle their international matters, Andrew said. But as they reduce the number of outside firms they work with, Bingham will be well-positioned to win or retain the business because it will have Dentons' global reach.
Moreover, Andrew sees Bingham taking work away from prominent firms based in the major cities because local companies will want to have their legal matters managed by a local firm they already know.
"If you can send the work to somebody you know and trust, it's going to be less expensive and therefore you're probably going to get a better result, why would you not at least try it?" he asked. "We found that once people try us, then they get hooked and it all works out well."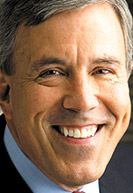 However, Thomas Clay, principal of Altman Weil, was skeptical. He cited the "tens of thousands of surveys" his company has taken of clients, and no one has ever said anything about wanting a law firm with "offices in every first, second and third tier city in the U.S." Moreover, just over 90% said they were either totally satisfied or mostly satisfied with their current legal representation.
Consequently, Clay doubts this combination will reap new business for Bingham.
"It's really hard to steal another law firm's clients," Clay said, noting lawyers tend to build strong relationships with their clients that are not readily broken. "It's all about what clients do and do not like and need. I don't believe that clients switch firms easily."
Trimble, on the other hand, does see the potential for companies headquartered locally to see what additional business Bingham will be able to handle. Although he does not believe the arrival of Dentons is a gamechanger, regional, national and international firms in Indianapolis will have a new competitor.
Likewise, Andrew did not talk about overtaking the market and forcing other firms out. Instead, he maintained Bingham will get the work that Indianapolis law offices are currently not getting anyway.
"We're not predicting anybody else is going to do poorly," Andrew said. "We're just predicting that Dentons Bingham Greenebaum is going have a different market position here."•
Please enable JavaScript to view this content.