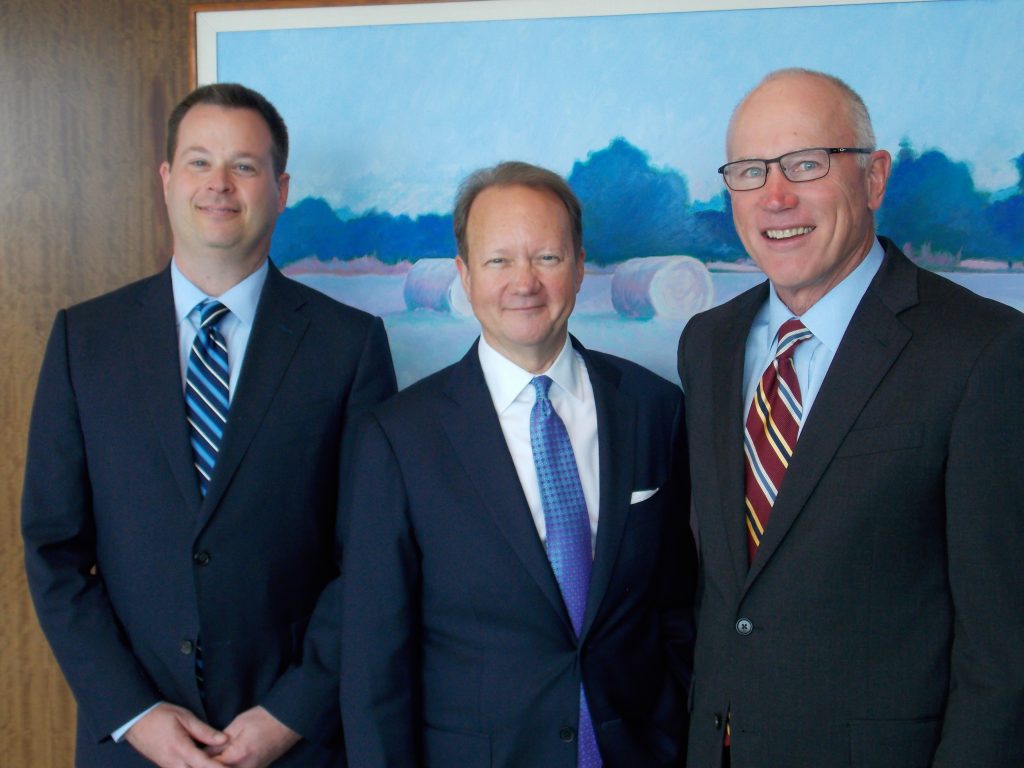 In a move that will transform the Indiana legal landscape, Bingham Greenebaum Doll has announced it will be combining with Dentons, the largest international law firm in the world.
The combination, which will be effective in January 2020, is part of Dentons' push to create a national firm with a presence in all the top markets in the country. With offices already in such cities as New York, Los Angeles, Houston, Chicago, and Denver, Dentons will be merging with Bingham as well as Pittsburgh-based Cohen & Grisby. This will bring Dentons' U.S. headcount to nearly 1,100 attorneys.
Bingham's offices in Indianapolis, Evansville, Jasper as well as in Kentucky and Ohio, will be renamed Dentons Bingham Greenebaum.
Bingham managing partner W. Tobin McClamroch said the decision to combine was propelled by the needs of clients and the continuing disruption caused by technology. Clients are increasingly asking for help with legal work in foreign countries while technological costs are rising as the capabilities of computers and software advances.
Combining with Dentons gives Bingham the ability to more fully serve its clients.
"We'll be able to connect our clients to the deepest reservoir of talented lawyers and, at the same time, connect our clients to a technology platform that's been recognized as one of the most innovative platforms in the world," McClamroch said.
The conversation between Dentons and Bingham Greenebaum started in  late spring 2018 when Joe Andrew, former partner at Bingham, arrived in Indianapolis to make a proposal to McClamroch and Keith Bice, partner.
Andrew, now global chairman of Dentons, said his firm looked at the United States and realized there is no national firm. The big law offices in the country are located in a few major markets, but no firm has a footprint in more than the top 20 markets. He said clients are everywhere, so law firms should be as well, just like big national accounting firms are.
The unique aspect of Dentons' national business model is that the local offices, like Bingham, will maintain their relationships with existing clients and will continue to set their own rates.
"The idea is that if you have familiarity with the dynamics of a given place, you're going to be better, you're going to get better service for your clients as well," Andrew said, explaining the local attorneys know the nuances of their communities, which will help them get a deal done.
"This is an incredible opportunity to connect our clients to a national and global platform,with partners we trust to provide the best possible service to our clients in a variety of practice areas and  markets," McClamroch said. "We are excited to join the Dentons platform and to take part in a combination that allows us to retain local autonomy of rates and relationships."
Please enable JavaScript to view this content.