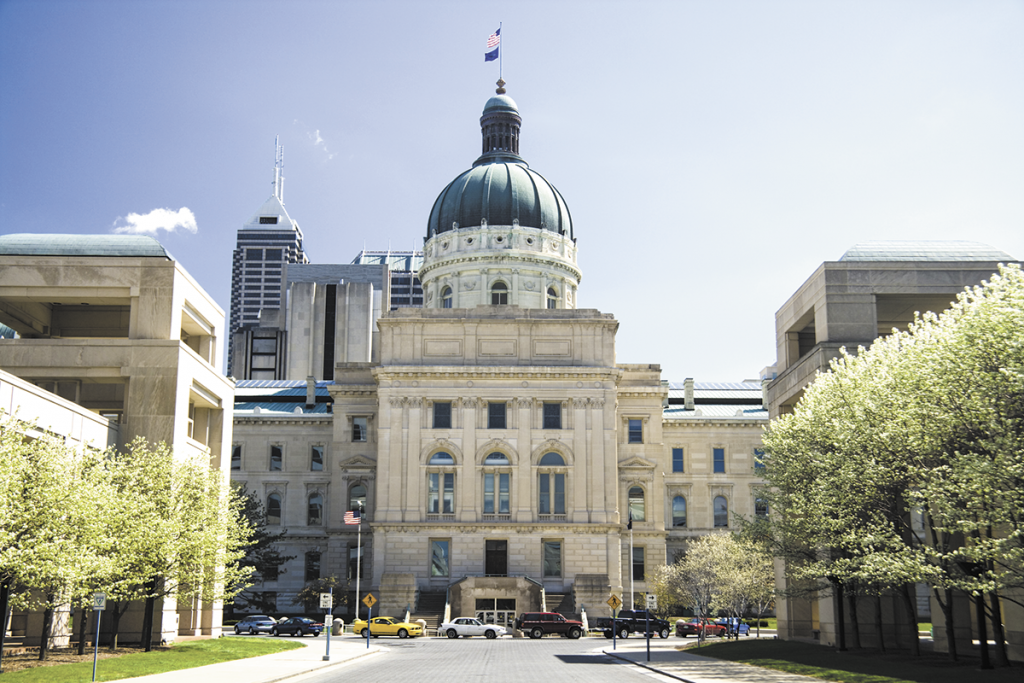 At the conclusion of the 60-minute meeting at the Indiana Statehouse, members of the Prosecutorial Oversight Task Force reached no consensus on how to handle prosecutors who "blanketly" refuse to prosecute certain crimes.
No recommendations were made in the final two-page report, and the bipartisan group of legislators and leaders from the Indiana Prosecuting Attorneys Council and Indiana Public Defender Council couldn't agree on how — or if — action should be taken.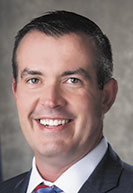 Nobody from the public, nor from the criminal justice system outside the committee, gave testimony during the Nov. 10 meeting. Thus, members of the committee agreed more discussions were needed before moving forward.Still, task force co-chair Sen. Aaron Freeman, R-Indianapolis, said he anticipated there would be bills drafted in the 2023 session addressing the matter.
"… My concern is civics," Freeman said during the meeting. "My concern is when we go down this road of allowing people to decide which laws they're going to enforce, and which they are not going to enforce, that is a really dangerous place in our world."
How we got here
In each of the last three legislative sessions, different versions of "noncompliant prosecutor" bills have been introduced in the Indiana Senate.
Most recently during the 2022 session of the Indiana General Assembly, Sen. Mike Young, R-Indianapolis, authored Senate Bill 165 to address the matter. The bill passed out of the Senate 37-11 before dying in a House committee.
Then, during the 2022 special session, the Prosecutorial Oversight Task Force was born from Senate Enrolled Act 1, better known as the abortion bill passed by the Indiana Legislature in August after the U.S. Supreme Court overturned Roe v. Wade.
One version of the abortion bill had an amendment, written by Freeman, that would've allowed Indiana Attorney General Todd Rokita to step in when prosecutors choose not to pursue charges for certain violations of the law.
Much — if not all — of the conversation regarding "blanket" refusals to prosecute stems from policies and statements made by Democratic Marion County Prosecutor Ryan Mears.
In 2019, while serving in an interim prosecutor role, Mears announced he would not prosecute low-level marijuana possession charges.
Mears was officially named prosecutor via caucus later that year after his predecessor, Terry Curry, stepped down for health reasons. He was then elected by Marion County voters in the November 2022 General Election.
After Roe v. Wade was overturned this past June, Mears publicly stated he wouldn't prosecute crimes under the new abortion law, which is currently enjoined and will go before the Indiana Supreme Court next month.
Mears told Indiana Lawyer on Dec. 1 that his stance hasn't changed on either issue.
"I'm out in the community every single day, and we have very straightforward conversations, and I always tell people I'm going to make sure that the prosecutor's office priorities reflect the priorities of the community," Mears said. "… And the community has wholeheartedly embraced that philosophy and wants us to focus our energy and effort on being able to be in a position to convict people of murder and other violent offenses.
"Just yesterday," he continued "we convicted somebody of murder. And you know, part of the reason we're able to do that, and the reason we've had such success in the courtroom, is those are the cases that we focus on."
Mears suggested the Legislature focus on other issues, such as education and health care, instead of bills aimed at prosecutors.
"There are a number of things in the Criminal Code that if you look around the state are not prosecuted," Mears said. "Not because those crimes aren't occurring — people just don't think it's a good use of their time and resources. And certainly we took a little different approach, just because I thought it was important that we send that message to the community and be transparent with the community about what we're doing and how we're spending our time and resources."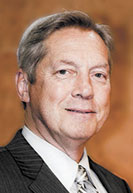 Indiana Prosecuting Attorneys Inc. President Rodney Cummings, who is in his seventh term as Madison County prosecutor, said the idea of "noncompliant" prosecutors is new in the Hoosier State, but he has heard of the issue in large cities like San Francisco and Philadelphia.
"This is a new phenomena. I've not seen it before (in Indiana)," Cummings said. "I don't think there's ever been an occasion I can recall, and I've been doing this for a really long time, where prosecutors make public proclamations that they're not going to file certain types of criminal offenses."
Cummings, a Republican, is also the Indiana representative for the National District Attorneys Association Board of Directors. He said Mears' approach "undermines the citizens' confidence in (the) judicial system."
"(AIPA) will support some legislation that doesn't compromise the discretion of individual prosecutors," Cummings said. "I think any prosecutor could do what Mr. Mears has done — it just shouldn't be done by saying, in a public announcement, 'I'm not doing this, I'm not going to follow the law, I'm not going to honor my oath. I'm not prosecuting this area of crime.' That's just not an effective or responsible way for any prosecutor to proceed, in my opinion."
What are the options?
Among the task force's assignments were a study of the circumstances in which a county prosecutor makes a blanket refusal to prosecute violations of a specific statute or constitutional provision and a look at appropriate methods of enforcing the statute or constitutional provision, including through the attorney general or a special prosecutor.
The idea of giving the attorney general and/or governor authority to intervene in those situations fell flat for most of those in attendance, but Freeman suggested he wasn't opposed to the idea.
"Maybe we look at Florida and you do the Florida model, right? … When somebody's not doing their job, you give the governor or somebody else the ability to go pull the person," Freeman said during the meeting. He specifically referenced Florida GOP Gov. Ron DeSantis, who is currently in a court battle with Hillsbourgh County Prosecutor Andrew Warren, whom DeSantis suspended after the prosecutor signed a pledge to not enforce the state's new abortion law, according to Politico.
Sen. Sue Glick, R-LaGrange, a former prosecutor herself, opposed the idea of giving the attorney general authority to step in, suggesting the AG's office is more part of the executive than the judicial branch, but said blanket refusals to prosecute are an "increasing problem" across the country. She said a special prosecutorial system could prove a better, more local option.
"There is some perception aimed at one or two prosecutors across the state, but I think it's a national concern and that's what drove the bill in the first place," Glick said.
None of the individuals Indiana Lawyer interviewed for this story named another prosecutor other than Mears who is "blanketly" refusing to prosecute certain crimes. Even so, when introducing "noncompliant prosecutor" bills in previous years, Sen. Young has insisted the legislation was in the works before Mears took office.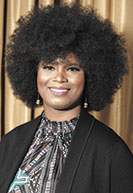 Both Bernice Corley of the Indiana Public Defender Council and Chris Naylor of the Indiana Prosecuting Attorneys Council told legislators they opposed giving the attorney general authority to intervene in a "noncompliant prosecutor" situation.
At the meeting, Corley said the attorney general taking control was the "least preferred" method, while Naylor said if he were "forced to choose" between the options currently being considered, he would prefer a special prosecutor — although he wasn't entirely comfortable with that, either.
Rather than challenge prosecutorial discretion, Corley said it would be more worthwhile to take a bigger-picture look at how prosecutors work in Indiana.
"There are challenges with how we prosecute cases in Indiana," Corley told IL. "We believe that prosecutors should have the discretion that they have and the flexibility that they have — that's important for their role and they're supposed to have it. What would be helpful, if we truly want to improve our criminal legal system, is understanding how that discretion is used — the decision to charge, to charge with what?
"Having transparency, I think, would be really helpful to understand, from judicial circuits from one county to another, is there bias?" Corley continued. "And how are charges levied? … Is diversion only available for people who can pay the diversion fee? Are we making diversion available to the truly indigent who can't afford it?
"There's room for improvement, and that improvement is understanding how the discretion is used and gathering data and then looking at that data," she said. "… It makes for more informed citizenry and makes them more informed at the General Assembly. And I think we can have better outcomes that way."
While the Indiana House hasn't pushed for a noncompliant prosecutor bill, task force co-chair Rep. Chris Jeter, R-Fishers said there is more interest in the matter now.•
Please enable JavaScript to view this content.