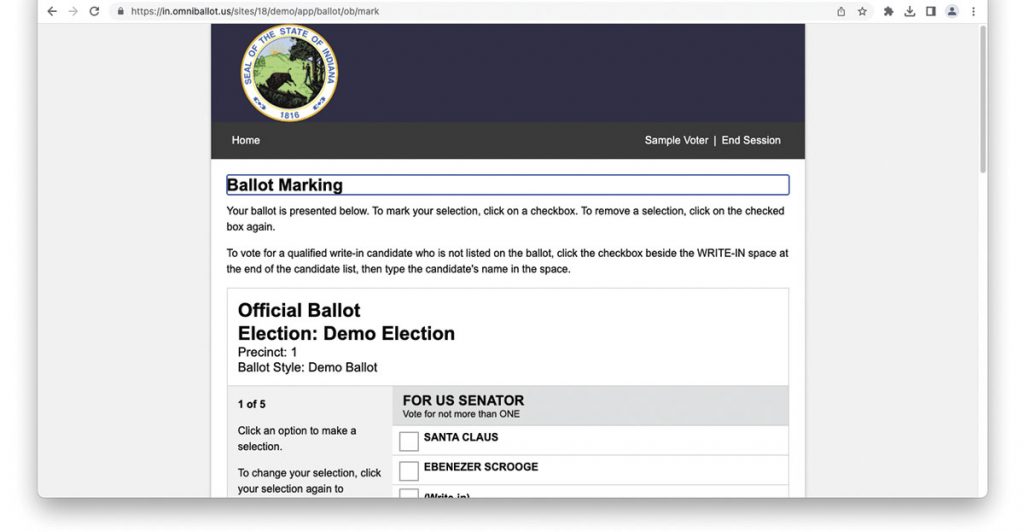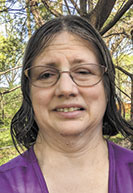 Dee Ann Hart has always gone to the polls to vote in-person as far back as she can remember.
But when the COVID-19 pandemic started, she and other Indiana residents who are blind or have print disabilities faced challenges in casting absentee ballots.
Hart, a member of the board of directors at the American Council of the Blind of Indiana and chair of the council's Advocacy and Awareness Committee, said she hopes a new electronic absentee ballot tool will make it easier for people who want to vote from their homes.
"I understand the barriers for getting to the polling places for many voters and the consideration some voters need to take concerning their health," Hart, a Delaware County resident, told Indiana Lawyer.
A settlement announced in February will allow Hoosiers who are blind or who have print disabilities to vote independently without the assistance of another person through the use of a new accessible, electronic absentee ballot tool.
The council and Indiana Disability Rights are encouraging voters to test out the new tool ahead of the state's May 2 primary election.
Eligible voters can use the tool to independently mark their ballots, complete and sign other necessary documentation, and email those materials to county election officials.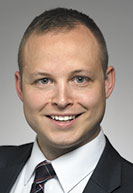 Tom Crishon, IDR's legal director, said barriers to absentee voters, particularly those with disabilities, were highlighted during the pandemic. The new assistive technology, he said, will allow voters to cast ballots on their own, with privacy.
"We would encourage anyone with a print disability to try it out and show the state it's useful," Crishon said.
According to IDR, the tool, developed by Democracy Live, is available in all counties this year under the settlement agreement with the Indiana Election Commission, the Election Division and the Indiana secretary of state.
IDR and Disability Rights Advocates represented the plaintiffs, which included members of the American Council of the Blind of Indiana.
Filing suit
Prior to the settlement, plaintiffs who wanted to vote absentee at home had to vote with the assistance of a "traveling board" of elections officials.
Hart said there were concerns with blind and print disabled voters about people coming into their homes. She said blind people have been taken advantage of by someone coming into their homes, sometimes posing as a repair person, and robbing them in the process.
By Indiana law, a family member can't help people with impairments fill out election ballots, she added.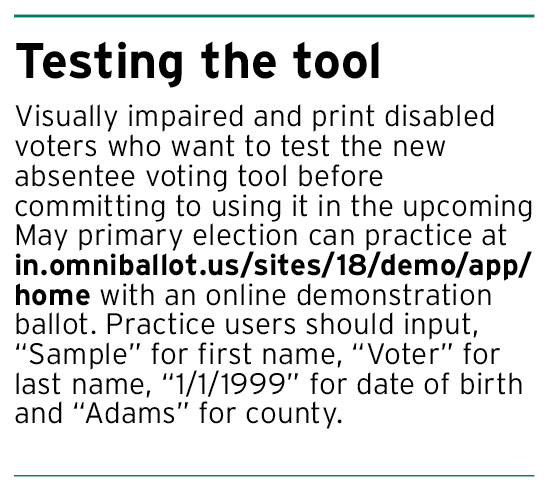 When the 2020 general election came, Crishon said IDR got a lot of calls from residents about the inability to vote in some situations.
"We had stories where the traveling board wouldn't even show up," he said.
So the advocacy groups, along with several individuals and disability rights organizations, filed a lawsuit in December 2020 in the Indiana Southern District Court regarding the inaccessibility obstacles facing people with disabilities.
The lawsuit alleged the Indiana Election Commission and Indiana secretary of state were violating the Americans with Disabilities Act and the Rehabilitation Act of 1973 with traveling boards requirements for absentee voting for print-disabled Hoosiers.
In the settlement announced in February, the defendants agreed that the Indiana Election Division will contract with a vendor to provide a remote accessible ballot marking tool with an email return option for all elections through June 30, 2025. The tool will be offered to all Indiana counties for qualifying voters with print disabilities in the May 2023, November 2023, May 2024, November 2024 and May 2025 elections.
Additionally, the co-directors of the Indiana Election Division agreed to instruct the contracted vendor to design the tool in a manner that will allow voters with print disabilities to sign all electronic ballots and forms that contemplate a voter's signature independently and without the assistance of another person.
Also as part of the settlement, the defendants agreed to pay $500,000 for attorney fees and court costs, with $400,000 going to Disability Rights Advocates and $100,000 to IDR.
2023 primary
According to Crishon, other states have used the accessibility tool successfully. In Indiana, voters had until April 20 to apply for an absentee ballot for the May 2 primary.
Hoosier voters are able to practice using the tool with an online demonstration ballot. To do so, practice users can input, "Sample" for first name, "Voter" for last name, "1/1/1999" for date of birth and "Adams" for county.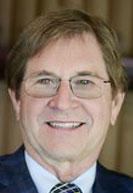 Bill Groth an Indianapolis attorney with expertise in election law and one of the founding partners of Fillenwarth Dennerline Groth & Towe LLP, wasn't involved with the litigation surrounding the new absentee ballot tool but is aware of the lawsuit and settlement.
"That's obviously a good thing," Groth said of the settlement. "Improving voter access for the disabled is definitely a positive thing."
Groth contrasted the settlement and efforts to improve absentee voter access with this year's House Enrolled Act 1334, which he described as putting up barriers for people to apply for absentee ballots.
According to The Associated Press, HEA 1334 would require Indiana voters submitting a paper application for a mail ballot to include a photocopy of a government-issued identification card or at least two ID numbers, such as their 10-digit driver's license or the last four digits of their Society Security number.
The Indiana House gave final approval to HEA 1134, authored by Rep. Tim Wesco, R-Osceola, on April 11. Groth said it's too early to tell if there will be legal challenges if the bill is signed by Gov. Eric Holcomb.
As for Hart, she's had three opportunities to try out the new electronic absentee ballot tool.
"I've had no difficulty doing it," she said.
While the American Council of the Blind of Indiana doesn't have estimates on how many people will use the new tool, Hart noted the population of people with visual impairments is always growing. But she also noted that older people don't always claim a disability if their vision deteriorates.
Hart said the number of users may be low for the upcoming May primary, given that the new technology is new and it's not a general election.
But, she added, "We're hopeful that the word has gotten out and quite a few people will use it."•
Please enable JavaScript to view this content.