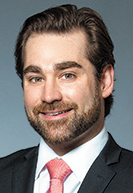 By Matthew C. Boldt
Many attorneys experience some version of the following scenario at one time or another: You meet with clients to discuss a legal agreement they want you to prepare, you prepare the agreement, send follow-up correspondence to the clients regarding specific terms and issues of importance, revise the agreement according to the clients' input and eventually arrange a time to sit down and execute everything. Despite your best efforts along the way, when presented with the execution draft of the agreement, one of your clients says something along the lines of, "I think I understand it, but can you tell me again exactly what I'm signing here?" or, "I read the draft that you sent me and your explanation of the key terms, but it's full of so much legal mumbo-jumbo that I'll just have to trust you that it says what it should." This scenario could come up in any number of practice areas, whether the document at issue is a company operating agreement, commercial real estate contract or otherwise. One common practice area this might arise in is estate planning.
I find many estate planning clients are informed by broad common-knowledge concepts, such as it is best to avoid probate at all costs. Unless a client has personal experience administering an estate or serving as trustee of a trust, they might have a limited understanding of how to structure their assets and devise a plan that aligns with their overall intentions.
For clients signing a trust, whether revocable or otherwise, the document can be overwhelming. If they have planned for multiple generations to benefit from their estate, there is even more "mumbo-jumbo" to parse through. I find that sometimes even after multiple meetings, a letter or memorandum enclosing draft documents to the client with an outline of specific sections of the trust and the intent behind them, clients still might sit down to sign their documents and say, "We think we understand how it all works, as long as you're comfortable with it, then we are."
One helpful tool to simplify the process is the use of visual aids or flowcharts to demonstrate key portions of a will or trust. Particularly in a trust instrument, a diagram of how assets flow is often very helpful to clients and helps them understand things simply. Are assets flowing into a credit trust and family trust? How is the family trust structured? What happens when, say, the surviving spouse dies? Do the funds go outright to children, or are separate share trusts established for each child until they reach a certain age? What if a child predeceases, leaving children of their own? Do the predeceased child's children inherit their share? It is easy to see how clients get lost trying to interpret their documents and the often arcane language that is customary in estate plans ("I googled 'per stirpes' — I think I know what it means, but, what does it mean?"). Many clients who execute an estate plan for the first time are motivated by a desire to have a plan in place if both parents died while their children are young ("We're taking a trip to Hawaii next month without the kids — what happens if our plane goes down?"). A simple flowchart for a last will and testament with trust provisions for minor children can help the parents visualize how their assets will flow if they each predecease their minor children.
Flowcharts can be helpful with nonprobate assets, too. A snapshot of the flow often helps people visualize who receives what and when. Sometimes it might help a client realize their estate may not be divided as evenly as they intend. A flowchart is also useful to show the timing of future actions a client might need to take. It is one thing to write a letter to clients suggesting they title their home in the name of the surviving spouse's trust after the death of the first (if they wish to retain the protection from creditors of one spouse that property held by the entireties affords), but it is another to have a diagram with suggested next steps they can refer to as the years pass or significant life changes occur.
As attorneys, we strive to write clearly and explain the legal significance of the services we provide our clients; those efforts are sometimes frustrated by the complexity and subject matter of our work. When those challenges arise, consider whether a visual aid or flowchart can help you bridge the gap.•
• Matthew C. Boldt is an associate at Lewis Wagner LLP. Opinions expressed are those of the author.
Please enable JavaScript to view this content.