The judges of the Indiana Court of Appeals have elected Judge Cale Bradford to serve for the next three years as the lower appellate court's chief judge. He succeeds Judge Nancy Vaidik, whose term as chief expired last month.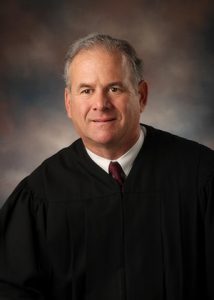 Bradford, whose term began  Jan. 1., has served on the Court of Appeals for nearly 13 years.
"I've benefitted from the leadership of a lot of good judges and chief judges, and I think it's a good point in time for me to give back to the court that same kind of leadership," Bradford told the Indiana Lawyer.
At the end of each three-year term, members of the Court of Appeals gather at a court conference in October and elect their next chief. Bradford was chosen late last year to succeed Vaidik.
Gov. Mitch Daniels appointed Bradford to the appellate bench in 2007, and he officially took his seat Aug. 1 of that year. Prior to his service on the COA, he served for more than 10 years as judge of the Marion Superior Court, with seven years in the criminal division and three in the civil division. He is a graduate of Indiana University Bloomington and Indiana University Robert H. McKinney School of Law in Indianapolis.
"I'm certainly humbled by my fellow judges' confidence in me, and I hope to approach the job with a sense of humility and servant's mentality and a goal to represent the court at a very high level professionally," Bradford said.
Vaidik, who served as chief judge for six years, said it was time for someone new to lead the appellate court. Her last day in the post was Dec. 31.
"Cale Bradford is the perfect person. He'll bring new energy and new ideas," Vaidik said. "It was time."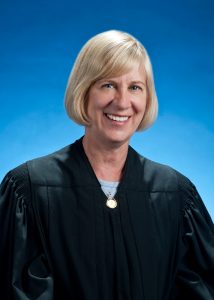 During her two terms, Vaidik said the Court of Appeals made strides in technology transitions by moving to electronic filing, continued and completed its goal of visiting all 92 Indiana counties through its Appeals on Wheels program, and remained at the front of the pack in terms of efficiency and productivity.
Moving forward, Chief Judge Bradford said the appellate court hopes to continue its commitment to excellence in all of those areas and more.
"A couple of years from now we will see some retirements from the court," Bradford said. "These are all opportunities to teach the culture of the court to the new judges in hopes that that culture will be carried on in the years to come, as it has for us."
Please enable JavaScript to view this content.