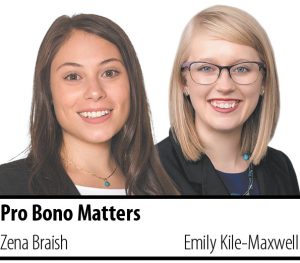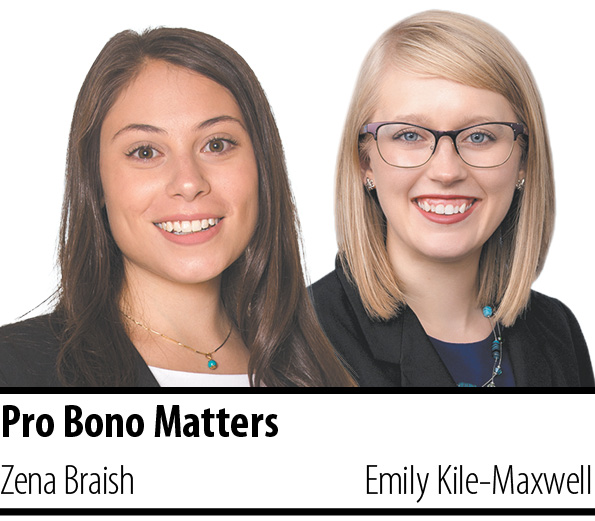 In-house counsel play an important role in growing and shaping the development of pro bono legal services in our communities. In addition to providing direct legal services, leaders from corporate legal departments encourage their own colleagues to get involved and support collaboration with outside counsel. In January 2020, the Indiana Supreme Court expanded the corporate counsel license rules to make it easier than ever for in-house counsel to participate in pro bono legal services.
Indiana is fortunate to have excellent leadership on corporate pro bono, with attorneys who actively prioritize pro bono legal services and contribute to the legal aid and pro bono communities.
For example, Eli Lilly and Company, recipient of the 2020 ABA Section of Litigation Corporate Counsel Committee Pro Bono Award, has a structured pro bono committee that guides its pro bono efforts. Chaired by Catherine Clements, who serves as assistant general counsel, the committee oversees the company's various pro bono projects, including tenant assistance efforts, expungement matters and community legal education.
As part of the Lilly Day of Service, the company runs the Wills for Heroes clinic in collaboration with Faegre Drinker. Attorneys from each organization pair up to prepare end-of-life documents for first responders. Appointments usually last about an hour, and clients walk out of the clinic with their executed documents at the end of their appointments.
Lilly also collaborates with Ice Miller, Cummins and Indianapolis Legal Aid Society to help individuals reinstate driving privileges, which are often essential to maintaining stable employment. "As two companies invested in the community, we want to make sure our attorneys are helping out as much as they can," Clements said about Lilly's collaboration with Cummins on this initiative.
Cummins attorneys also independently engage in pro bono efforts, including policy work to advance racial justice. For example, John Gaidoo, vice president and deputy general counsel at Cummins, and Joe Smith, partner at Faegre Drinker, co-chair the Greater Indianapolis Progress Committee Structural Reform Team. Over the last year, the Structural Reform Team, involving multiple in-house attorneys at Cummins, has devoted significant time to researching and making recommendations regarding police reform. In January of this year, the team published a report, "Police Reform: Equal Treatment of Black Americans," summarizing its findings and making structural recommendations for police reform in Indianapolis.
Likewise, Eskenazi Health operates a robust medical-legal partnership that relies on collaboration with private practice pro bono attorneys (who may in turn engage their in-house clients in joining them to do pro bono) and outside legal aid providers to improve health outcomes for patients by addressing legal needs. In the past, for example, Eskenazi Health has partnered with other corporations and outside counsel to hold end-of-life planning clinics (drafting wills and other end-of-life documents for as many as 20 patients in one day), an expungement clinic and a DACA clinic. Eskenazi Health also regularly works with organizations such as Indiana Legal Services and the Joseph Maley Foundation to connect its patients to legal service providers. "Pro bono has an enormous impact on people's lives, giving them a sense of stability and control, and it ends up being a meaningful experience for both the attorney and the client," Anna Kirkman, senior counsel, said about the efforts.
These are just a few of the many companies contributing to this important work. This type of direct pro bono service and leadership has an enormous impact in the community.
Recognizing the important role of in-house counsel, the Indiana Supreme Court amended the Indiana Rules for Admission to the Bar to allow attorneys practicing under a business counsel license to engage in pro bono legal services. Many in-house counsel practice under Rule 6, which allows attorneys licensed in another state to practice in Indiana solely for their employer. Until recently, though, attorneys admitted to practice in Indiana through a business counsel license were not eligible to engage in pro bono legal services in Indiana.
Rule 6.2, the "Pro Bono Publico License" rule, allows these attorneys to apply for a pro bono publico license by submitting an affidavit "that any legal services not devoted to his/her business counsel license will be exclusively pro bono legal services."
The new rule, in combination with existing rules allowing for limited-scope representation of pro bono clients, makes it easier than ever for in-house counsel to participate in pro bono clinics, as well as to collaborate with outside counsel on pro bono projects.•
• Zena Braish and Emily Kile-Maxwell are associates at Faegre Drinker Biddle & Reath LLP in Indianapolis. Opinions expressed are those of the authors.
Please enable JavaScript to view this content.