In the construction world, risk management is the obvious key to avoiding a contract dispute. But such disputes seem inevitable, so when they arise, the parties must decide on the best way to resolve their differences.
Litigation is perhaps a knee-jerk reaction to resolving a contractual disagreement. But recent data suggests owners, architects, contractors and others involved in the construction process are gravitating more toward alternative dispute resolution. Mediation, in particular, is emerging as a preferred – and in many cases, required – option.
The benefits of mediation easily come to mind for some construction lawyers – efficiency, control and across-the-board satisfaction. But other attorneys are more cautious, noting the process can only work if all parties are willing to compromise.
Other forms of ADR are also emerging in the construction industry, including professional review panels. These trends, a recent study says, indicate a preference within the industry for compromise rather than expensive litigation.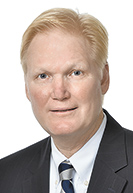 "We're seeing a lot of cases get to mediation, and the larger disputes often go twice," said Terry Brookie, construction practice group leader at Frost Brown Todd. "There's early mediation, and if that's not successful, closer to trial the court will push them to a second mediation in hopes that the case can be resolved."
Following the steps
As a mediator, William J. "Jay" Hancock of Harrison & Moberly mediates about 20 cases a year, the vast majority of which arise from construction-related disputes. Hancock is also a construction lawyer and has had client issues resolved through ADR.
"I think construction disputes have often made their way to mediation because the contract documents anticipate that's what the parties will do," Hancock said.
Indeed, the 2019 Global Construction Disputes Report from design and consulting firm Arcadis found that party-to-party "(c)ontract-mandated early resolution forums such as mediation, dispute review boards, etc.," were among the most common methods of preventing and resolving contractual disagreements.
Nate Uhl, senior counsel in Ice Miller LLP's litigation group, said standard industry documents provide a three-step process for dispute resolution. Per the American Institute of Architects, those steps include:
1. Submitting a claim to the architect. This step is not always helpful, Uhl said, because sometimes the underlying issue doesn't involve the architect.
2. Mediation. Going through mediation is a condition precedent to litigation or arbitration, he said.
3. Litigation or arbitration. These options are the last resort, and the contracts often include a checkbox for the parties to choose which option they prefer.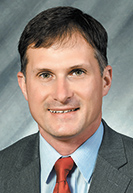 Uhl also pointed to what's known as the ConsensusDocs, another three-tiered dispute resolution process that purports to have more balance between all players in a construction project. Those steps include:
1. Executive-level discussion among the entities involved in the contractual dispute;
2. Mediation or a nonbinding dispute review board;
3. Arbitration or litigation, which can consider the results of the dispute review board.
Evaluating options
In Uhl's experience, contract disputes often end up in arbitration or litigation.
When mediation is mandated under a contract, the parties can be less motivated to compromise, Uhl said. Plus, he added, construction projects often involve several parties, ranging from the owner to subcontractors to consultants and more. Getting them all to focus and agree on a solution can be difficult, he said.
Even so, Hancock said he's never gone through a mediation that was a waste of time.
"You learn a lot about what is really in controversy," he said.
In Indiana, it's almost a given that a contract dispute will be sent to mediation, Hancock said. Similarly, Brookie said courts prefer ADR in construction disputes, because litigating those disputes tends to be a time- and paper-intensive process.
But the Hoosier state has the benefit of having the commercial court system, Uhl noted. Those courts are versed in complex matters and are specifically designed to streamline the resolution of commercial disagreements.
To that end, disputes that reach the arbitration/litigation phase often end up in court, Uhl said, with Indiana contracts sometimes specifying that the matter go to the commercial courts. He's seen a move away from the binding arbitration process, as the cost-savings between arbitration and litigation have lessened and discovery in arbitration has increased.
The Arcadis report bears that out, with adjudication coming in as the third most common form of dispute resolution globally, behind mediation. Hancock, however, remains in favor of arbitration. He's an arbitrator as well as a mediator, and he says whether he's arbitrating a dispute or representing a client in arbitration, he thinks the process is fair.
"I always consider arbitration to be a win-win proposition," he said. "When successful people have achieved this result, it's what they wanted to do. There's nothing bad to be said about that approach."
Dispute review boards are also gaining popularity in the industry, Brookie said, particularly for large projects such as a power plant. One method involves a panel consisting of three people who are educated on the project and who can issue an interim decision to resolve the dispute and keep the project moving.
There's also the option of a market research group, a technique that is used in litigation across all industries, Brookie said. That process involves pulling together a "jury" from among the local population, then having a mock trial of sorts to gauge how particular arguments would hold up in litigation.
"The project has to be large enough to justify the cost," he said, "but it gives good feedback on what resonates and what doesn't."
Pros and cons
When mediation is used to resolve a dispute, there are obvious benefits to all parties, Hancock said.
"Cradle to grave, it's a much more cost effective, much more expedient process than what we get going to arbitration or going to court," he said.
As a mediator, Hancock's approach is to have the parties submit written mediation statements outlining their views of the dispute and their positions on the appropriate resolution. Even before the mediation process begins, it's not uncommon for the parties to have engaged in an information exchange as part of the project administration, he said.
Adding that he has a "pretty good batting average," Hancock estimated that 90% of the cases he has mediated have been settled through that process. The settlement may not always come on the day of the mediation, but followup phone calls with the parties can usually bring about a resolution.
Though he sees potential hiccups in mediation, Uhl is not against it. He says it's a helpful tool if the parties are in the right frame of mind.
"You have to have a focus and a willingness to negotiate," he said. "In the construction cases, the mediation can be really premature if you don't have that motivation."•
Please enable JavaScript to view this content.