By Jayna M. Cacioppo, Peter S. French, and Ann O'Connor McCready
Litigators have spent the last year and a half adapting to the virtual courtroom — we have worked alongside judges and court staff to master Zoom technology and keep the court system moving. For most hearings and proceedings, this has worked well and can often be more efficient for everyone involved. But what about full-blown jury trials? And which vestiges of our virtual practice will remain now that most courts are back to operating in person?
We recently explored the new virtual frontier over the course of a five-week jury trial in King County, Washington, conducted entirely over Zoom. Judge Michael Ryan and his staff were in person in the Seattle courtroom, we appeared from Indianapolis, opposing counsel appeared from Denver, witnesses appeared from all over the country and jurors tuned in from their homes. There was a learning curve, to say the least, but in the end, there may be advantages to this approach that seep into our practices for years to come.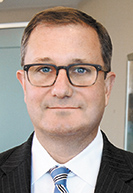 Yes, we will proceed virtually
Our case involved a complex commercial dispute that centered on the shuttering of an Indianapolis-based business with hundreds of employees, and the potential damages reached into the hundred-million-dollar range. Toward the end of 2020 it became clear that we were headed full speed toward a jury trial, set for March 2021. The question was how that trial was going to proceed amid the still ongoing pandemic. In Seattle, where our case was docketed, courts were gaining comfort and experience with the Zoom format — particularly with the Seattle jury pool, which (as home to Microsoft, Amazon and other tech behemoths) is known for its tech savvy.
Given the complexities involved, the parties anticipated calling dozens of witnesses, and pretrial exhibit disclosures numbered in the thousands. We wondered if we risked losing jurors' interest over the expected five-week trial. But Judge Ryan reported that virtual trial experiences in King County had been largely positive, and jurors appreciated the ease and flexibility. In late January 2021, the decision was made: The trial would be virtual, and we needed to prepare.
We have the technology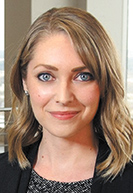 As we game-planned, it quickly became clear that we needed technology improvements to make our virtual presentation as polished as possible. Jurors have high expectations for lawyers' production quality — a grainy feed from a home office with a virtual backdrop could damage our credibility, and we dared not risk accidentally appearing as a cat.
We hired a Zoom technologist from Trial Exhibits, who set up top-of-the-line microphones and webcams and a much-improved lighting scheme. In addition to controlling our microphones and video feeds, his role during trial extended to the presentation of exhibits. He worked closely with our two paralegals, Cathy Canny and Monica Dabio, who had encyclopedic knowledge of the documents, to ensure he could seamlessly pull up exhibits on command and focus the jury's attention on the relevant sections.
We also focused on creating engaging presentations for our opening statement and closing argument. With our opening, we needed to set the tone not just for our story and the theory of our case but also for what the jurors could expect from our side technologically.
What worked well, what did not
Armed with this new tech, our next task was keeping the jury's attention over five weeks, through more than 20 witnesses and more than 200 exhibits.
Zoom helped us keep close tabs on the jury. It was easy to tell over video — perhaps much easier than in court — whether jurors were engaged. During testimony, only the two attorneys responsible for that particular witness kept their cameras on, so there was a relatively small pool of faces onscreen: the judge, two attorneys, the witness and 14 jurors (12 jurors plus two alternates). Each juror's camera was trained closely on his or her face, so it was obvious when their attention would wander — or when testimony elicited a reaction.
In our case, where the parties were spread across multiple states and very few of the witnesses or attorneys were local to Seattle, the witness experience was much improved as they could appear from their preferred location. The only catch was that the witnesses' internet connection and video settings were often inconsistent — it was occasionally difficult to hear, and in those instances the judge had to interject frequently, which disrupted the flow of the examination.
In addition to connectivity glitches that can cause delays, the biggest risk of the virtual setting seems to be boring the jury with extensive, passive screen time. Presentation is always key, but possibly even more so virtually than in person where cameras put a spotlight on body language. We conducted ourselves like we were in court and stood at a lectern when addressing the judge and jury. In contrast, opposing counsel sat at a table, even during opening and closing, looking more like they were appearing for a run-of-the-mill Zoom meeting than for court.
We also learned that things that can drag in the courtroom feel interminable onscreen. Opposing counsel played several video depositions and read several deposition transcripts into the record. Both formats were particularly tedious and sterile in this setting. When it came time for closing arguments, our team went with a punchy and relatively brief presentation. Opposing counsel, on the other hand, had a more-than-two-hour closing with over 150 PowerPoint slides, most of which he simply read. The jury — otherwise engaged and attentive over our five weeks together — clearly struggled to stay focused. Keeping the presentation short and to the point is even more essential in the virtual world than it is in a real courtroom.
The jury's verdict
Following trial, we met with the jurors (virtually, of course) to discuss their thoughts on the trial and their reactions to the Zoom setting. The jurors overwhelmingly favored this format. We learned one had actually gone on vacation during the middle of trial, and none of us realized it — we just thought he had moved to a different room for a few days. And, despite our concerns, we did not hear much from the jurors about the dreaded Zoom fatigue. Given King County's abbreviated court day and the lengthy breaks (including during the morning and afternoon, and an hour and a half at lunch), the jurors appreciated that they could simply get to work on other things or take a break in their own homes, rather than being stuck in a juror room at the courthouse.
The jurors also offered meaningful feedback on both sides' witnesses — they were able to assess over video who they liked and who they did not find convincing. As with our ability to view the jurors' faces, jurors got a close-up look at the witnesses (and the attorneys) in a way a courtroom setup might not otherwise allow.
The jurors even commended our presentation style, particularly our opening and closing — again, we seemed to earn points by treating the camera just like we would the courtroom.
The unanimous verdict was that this format was preferable to being asked to report to the courthouse day after day.
To Zoom or not to Zoom?
In the wake of COVID-19 vaccinations, some courts are continuing with virtual hearings and routine proceedings. But in all likelihood, in-person jury trials will resume without so much as a glance backward. There are some aspects of the Zoom jury trial that are worth considering for the long term, however, even in the in-person context.
The most obvious shift would be allowing witnesses to appear virtually. Litigators and witnesses are readily embracing virtual depositions, and virtual courtroom testimony makes sense for all the same reasons. It saves travel expenses and even locally can be more convenient to schedule. Virtual testimony may also cut down on the need to use video depositions or read transcripts, which are notoriously boring for a jury, virtual or not.
There is also the juror's experience to consider. Our jurors were unequivocal: They found this format superior to being in person. Judge Ryan was able to clearly see and keep track of the jurors in our case (with assistance from his courtroom deputy). If the judge and the parties can agree on conducting some or all of the trial virtually, there may be a way for this practice to continue in some form.
Zoom trials require preparation and the right technology — and patience when the technology goes wrong — but it's clear they can work and may actually be jurors' preference. Our jurors' resounding appreciation of the ease and simplicity of booting up their computers, as compared to trekking to the courthouse every day, made even a lengthy and complicated trial like ours less daunting. With jury trials rare to begin with, there is something to be said for making the process as comfortable as possible for the jurors — and it doesn't get much more comfortable then tuning in from your own couch.•
• Jayna M. Cacioppo, Peter S. French and Ann O'Connor McCready are partners in Taft's litigation group. Reach them at [email protected], [email protected] and [email protected] Opinions expressed are those of the authors.
Please enable JavaScript to view this content.