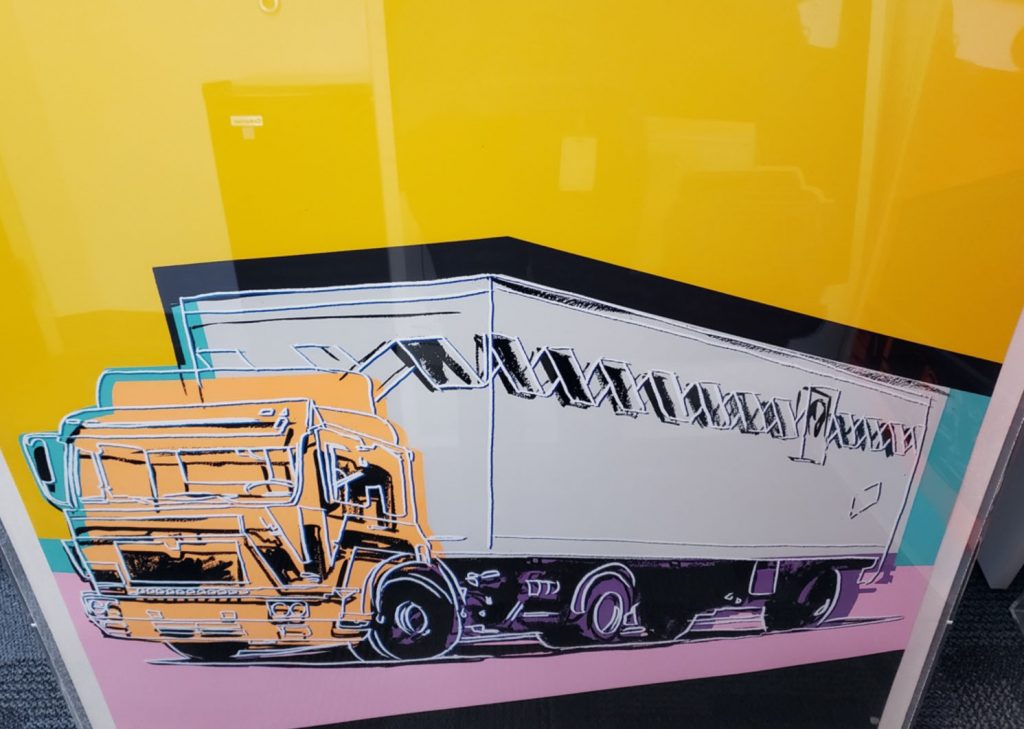 Indianapolis-based Celadon Group Inc., which is auctioning off its assets in bankruptcy, isn't just shedding trucks and real estate — it's also selling Andy Warhol artworks.
The trucking company plans to sell its four Warhol screen prints, part of the artist's "Truck" series, to Melissa and Matthew Rubel for $105,000, according court filings the company made Monday in U.S. bankruptcy court in Delaware.
Melissa Rubel is the daughter of Celadon's founder, the late Steve Russell, who had a passion for the arts.
The Warhol screen prints, which were hung in the lobby of Celadon's east-side corporate offices at 9503 E. 33rd St., depict tractor-trailer trucks in bold colors including green, orange, blue and yellow. The prints are among 60 pieces in Warhol's "Truck" series, created in 1985.
A hearing to consider and approve the sale is scheduled for Jan. 30.
A number of Celadon's other assets, including multiple parcels of real estate in Indianapolis and elsewhere, will be sold at auction Wednesday at the New York City office of Celadon's bankruptcy counsel, DLA Piper LLP.
The Indianapolis properties include the corporate headquarters and other parcels at 10010 Conveyor Drive (just east of Mitthoeffer Road) and 9920 30th St.
Please enable JavaScript to view this content.