When Indiana University Robert H. McKinney School of Law professor Carrie Hagan returned to in-person teaching from virtual learning, she immediately noticed a change in her students.
"You can see exhaustion and you can feel stress and tension," Hagan said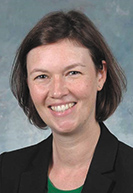 Returning to the physical classroom to teach after conducting online courses was an eye-opener for Hagan, who is just one of many legal educators trying to alleviate the pressures their students face as the uncertainties of the COVID-19 pandemic continue.
"I'd say, 'You know what guys? Let's just take an extra break,' or, 'Why don't we end class a few minutes early today?' or, 'Can anyone give me a heads-up on any big assignments that are due that are coming up, because everyone seems a little checked out today?'" Hagan said.
The pandemic has changed the way people approach virtually every aspect of their lives, and law school is no exception. As professors alter their approaches to teaching to be more accommodating and supportive toward students, some Indiana educators admit they've felt the same pressure, too.
Under pressure
According to the 2021 Law School Survey of Student Engagement, the percentage of students reporting positive relationships with staff dropped from 68% in 2018 to 59% in 2021 — the lowest percentage recorded since LSSSE began collecting data on student-staff interactions in 2004.
Positive student relationships with faculty dropped from 76% in 2018 to 72% in 2021 and with fellow students from 76% in 2018 to 73% in 2021.
The study found that first-year students were less likely to report positive relationships than 2Ls and 3Ls, potentially because older students had preexisting foundations built with faculty pre-COVID.
One way Hagan has tried to engage and connect with students who are burnt out and facing COVID exhaustion is by surveying her students at the start of the semester to get a sense of how they are doing, what they are balancing at home, how online learning has been for them and what they're biggest concerns are.
"It's helped me understand the makeup of my students' challenges, and then I have been able to retune a few assignments, adjust some of the reading load and build in a few more reflective pieces," she said. "All of that has helped my students and myself engage on a human level, instead of just the professor-to-student level."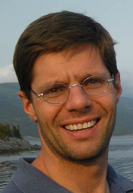 For IU McKinney professor Max Huffman, the struggle has been naturally connecting with students online like he would if they were in person.
"Instead, I've got to try to create an alternative channel," he said. "The goal is to engage in a group setting, but we are sitting at home in our apartments talking to our computers. The simple answer is as a professor you are having to double down on outreach to individual students that in the classroom is organic."
That can include offering extra online office hours, additional breakout sessions and larger classes broken into smaller sizes to promote more connection between professors and students.
"I've tried to do more of that and I think that has probably been a common answer across law faculty," he said. "You are trying to make sure students aren't getting lost."
But the efforts haven't gone unnoticed. According to the LSSSE report, 93% of students said they appreciated that their law professors showed "care and concern for students" during the midst of the pandemic.
"Professors recognize that students are struggling and we're trying to find ways to engage with them," said Meera E. Deo, LSSSE director and a professor at Southwestern Law School.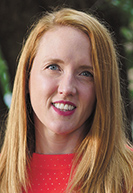 Anne Newton McFadden, dean of students and assistant dean for student services at Indiana University Maurer School of Law, agreed and said the school's professors have pivoted well during the pandemic to adopting new technology and virtual learning to accommodate students.
"I think our faculty has differing comfort levels of technology and they are trying their hardest," she said.
Professor Frank Sullivan, who primarily teaches large course sizes at IU McKinney, has been operating his classes remotely for the majority of the pandemic.
"That was a big shift for me," said Sullivan, who said he strives to be available for students. "What I tried to do to remain connected with my students was to build into my courses some things I'd never done before."
He offered an extra weekly quiz and optional online sessions where students could come to talk about the quiz answers and anything else they wanted to discuss.
"Someone would say, 'Can we go over things in class?' or, 'Can you tell me a story from your days on the Supreme Court?' People would tell me about their kids, and it was just whatever people wanted to talk about and were willing to talk about."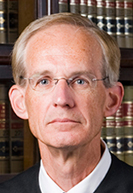 Now that he's doing hybrid teaching this semester, Sullivan has also had to switch up his routine teaching style.
"I'm constantly on the move, walking around the room and getting in students' faces, and now I have to tether myself for the online camera," he said. "I've come away from these classes thinking maybe I'm more effective in one place than moving around."
Holding on
Students aren't the only ones feeling the pressure. Professors also must balance the weight of their personal lives with academics. But Deo said many law professors have decided to share with their students about their own fears and anxieties to encourage connection.
"Baring our vulnerability or our struggle or helping them see that while I'm the professor I'm having a hard time, too, might help students to recognize that it's OK for them to seek help if they need it," she said.
Sullivan said he's doing OK under the circumstances, saying that he's "trying to be positive about it and deal with the hand" that he's been dealt.
Huffman described the toll as being like "death by a thousand cuts."
"There is emotional capital being extended in the process. These are all tiny expenditures that we seem to be making, and it adds up to a lot," he said. "I would say its certainly taxing and exhausting, but until you've levied it, you don't really know what the cost of trying to constantly be available is."
For Hagan, no matter how burned out she feels, she said she has to remember her job.
"And not only a job, but one that is important when it comes to making sure our students get what they need in the ways that they need it, my personal exhaustion aside," she said. "I think most of us are trying to remember that we are all not alone in this, even if we can't process all of the difficult aspects of the pandemic together. That seems to be the hardest part — this separate yet shared experience of difficulties and not being able to work through those together."•
Please enable JavaScript to view this content.