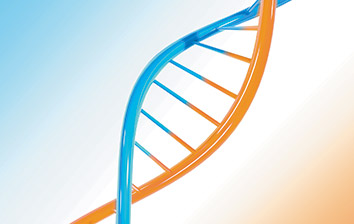 Three of the children who were fathered by disgraced Indianapolis fertility specialist Donald Cline must permit DNA testing websites to share information about the privacy settings they used on the websites and how they used the websites to discover and communicate with each other.
The order on the motion to compel was granted by the U.S. District Court for the Southern District of Indiana, Indianapolis Division.
The children sued Netflix and a production company in 2022, alleging the Netflix documentary about Cline, "Our Father," disclosed without their consent their identities as Cline's children.
Their names are in the documentary because they appeared on the 23andMe website as being related to one of the other children fathered by Cline. The documentary shows screens from a 23andMe account that reveals their identities.
The children also submitted their DNA to Ancestry.com.
The defendants want to obtain discovery from both websites regarding the privacy settings the plaintiffs used on the platforms, the warnings they received about how their information could be disclosed and used by others, and the ways they used the platforms to discuss their genetic connections to Cline, including communicating with each other.
Some information is not in the children's possession and must be obtained from the websites. The defendants asked them to execute releases to permit the websites to provide the information, but the children have refused, arguing the defendants should have to use third-party subpoenas pursuant to Federal Rule of Civil Procedure 45 to get that information.
In its order granting the defendants' motion, the court called the children's position "utterly perplexing."
"Because the end result is the same — Defendants will obtain the information they seek — and objecting to providing the releases can only serve to delay the ultimate resolution of this case, which would seem to be against the Plaintiffs' interests, the Court sees no reason why Plaintiffs have taken the position they have," the order signed by Magistrate Judge Mark J. Dinsmore reads.
The plaintiffs have within 14 days of the date of the order, Feb. 24, to execute the releases, or else they risk the dismissal of all relevant claims.
Cline surrendered his medical license in 2018 but didn't serve jail time after pleading guilty to charges that he lied to investigators, according to The Associated Press.
The case is JANE DOE, et al., v. NETFLIX, INC., et al., 1:22-cv-01281.
Please enable JavaScript to view this content.