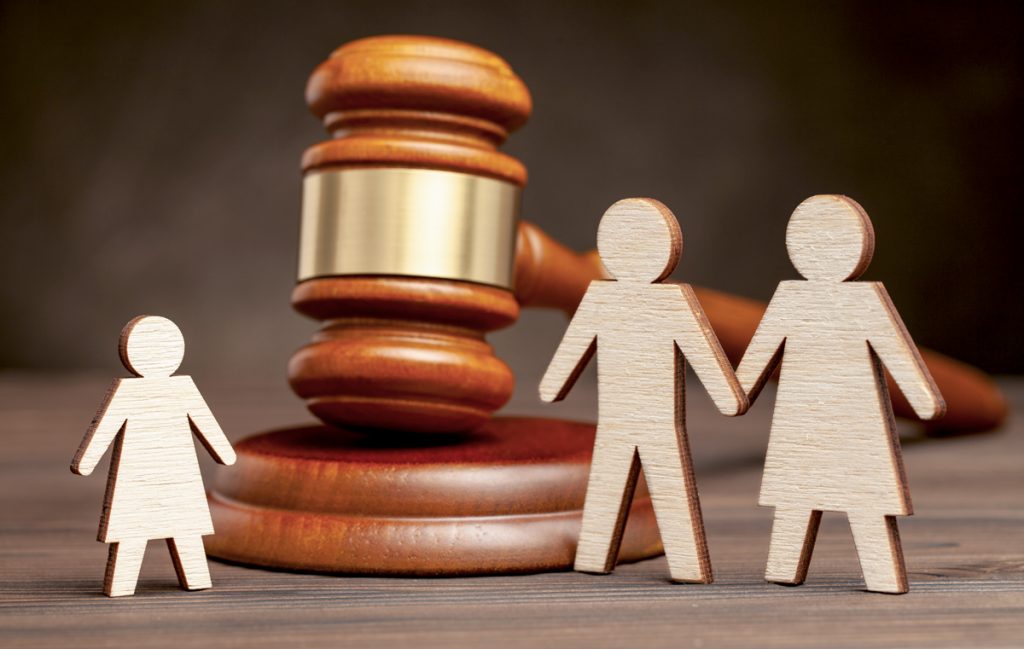 Filings for child in need of services and termination of parental rights cases have swung in opposite directions in the past few years, according to statistics released recently by the Indiana Supreme Court.
The 2019 Judicial Service Report: Judicial Year in Review details updated figures on Indiana's CHINS and TPR filings during the past five years, revealing that CHINS case filings decreased 11.5% in 2019 alone following a slow drop from an unprecedented surge of filings in 2016 and 2017.
From 2015 to 2019, the state's CHINS filings ultimately decreased 22.2%. Termination of parental rights filings, however, rose 82.6% between 2015 and 2019. The number of TPR cases jumped in 2017 from 4,844 filings to 5,657 filings in 2018, just as CHINS filings were starting to normalize.

The fluctuations follow on the heels of a 2018 report presented by the Child Welfare Policy and Practice Group at Gov. Eric Holcomb's request to study the Indiana Department of Child Services. That study presented a hefty list of data and findings, including a recommendation that DCS engage more families voluntarily and lessen court involvement in child welfare intervention.
In a statement to Indiana Lawyer, DCS deputy director of communication Noelle Russell said the department "has been focused in recent years on ensuring the agency offers the right services to the right child at the right time, taking special care not to intervene unnecessarily. This has had a positive impact on the number of children taken into care."
Positive steps
Whether the case filings have lowered as a result of the recommendations is unclear, but looking at the big picture over a span of years is important when analyzing trending numbers, said Magistrate Judge Jennifer Hubartt of the Marion Superior Court Juvenile Division.
Calling the 2016 peak a "CHINS tsunami," Hubartt said her more than 25 years of experience has taught her that several components probably contributed to that trend.
"I think in 2016 that was the combination of the opiate crisis settling in with us, and that was around the time of some changes in the DCS management and policy revisions, some practice changes, that led to some additional filings of CHINS," she said.
The decrease in CHINS filings since 2015 is encouraging to Andrea Marsh, CHINS and TPR supervising public defender of the Marion County Public Defender Agency.
"I was surprised. It was a pretty significant decrease in CHINS filings over five years," Marsh said. "I think seeing a decrease from the peak is a really good thing as far as CHINS filings go."
In the past five years, Marsh said that the Indiana Court of Appeals has offered additional guidance about factors that do not constitute a CHINS case and circumstances that shouldn't lead to termination of parental rights. Certain categories of CHINS cases rarely come across Marsh's desk anymore, which she thinks is attributable to federal leadership and calls from DCS director Terry Stigdon to not conflate poverty with neglect.
As a practitioner with significant CHINS experience, Indianapolis attorney Rob Shive said he is delighted that such cases are diminishing, although not at the rate he thinks they should. Nonetheless, he said it's a good sign.
"The concern though that is the underpinning of the increase in terminations is that in my experience, for whatever reason, under the current regime, DCS likes to currently fancy itself as not only what its real function is but as a custody evaluator and adoption brokerage," Shive said. "These termination circumstances seem to be increasing in the cases I deal with, to try to facilitate adoptions by foster families that DCS favors."
Another factor that may contribute to the increase in terminations despite the reduction in CHINS cases, Shive posed, could be the effects of the state's opioid crisis coupled with the current COVID-19 pandemic.
"I think they are being somewhat more judicious in the use of CHINS as a way to assist families," Marsh said. "That is all good stuff, I think, as to the CHINS number. But that TPR number is appalling to me."
Many moving parts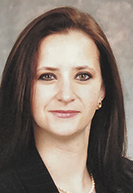 Heather Edmands, division chief of CHINS and termination of parental rights for the Marion County Public Defender Agency, noted that the spike in TPR filings could be caused by myriad factors.
Despite what she said appears to be a "giant increase" in terminations, Edmands said, "I think there could be a lot going on in the background that could explain that it might not be as big of spike. … It's hard telling, and it depends on how they are looking at it. I would be interested to know how many of those filings are file and dismiss."
Hubartt noted that TPR filings increase the same way CHINS filings did — but with a 1½- to 2-year lag period.
"I would anticipate seeing the TPR numbers going down because we haven't changed permanency plans quite as rapidly as we would have in normal circumstances because there is a legitimate question in some cases of whether families got access to services, especially during the pandemic," she said.
As to the CHINS filings, Edmands said the numbers look less like a decrease and more like normalization. Hubartt agreed, saying that by 2019, the filings were closer to where they started in 2014.
In the coming years, Hubartt said she hopes the collaborative efforts taken by courts and stakeholders to bring down the tidal wave of filings from 2016 will leave an impact on future numbers.
"I hope it is efforts being made by the courts and the child welfare system to look at alternatives for families as opposed to formal action with the courts," she said. "Collaboration is always the key to addressing something successfully."•
Please enable JavaScript to view this content.