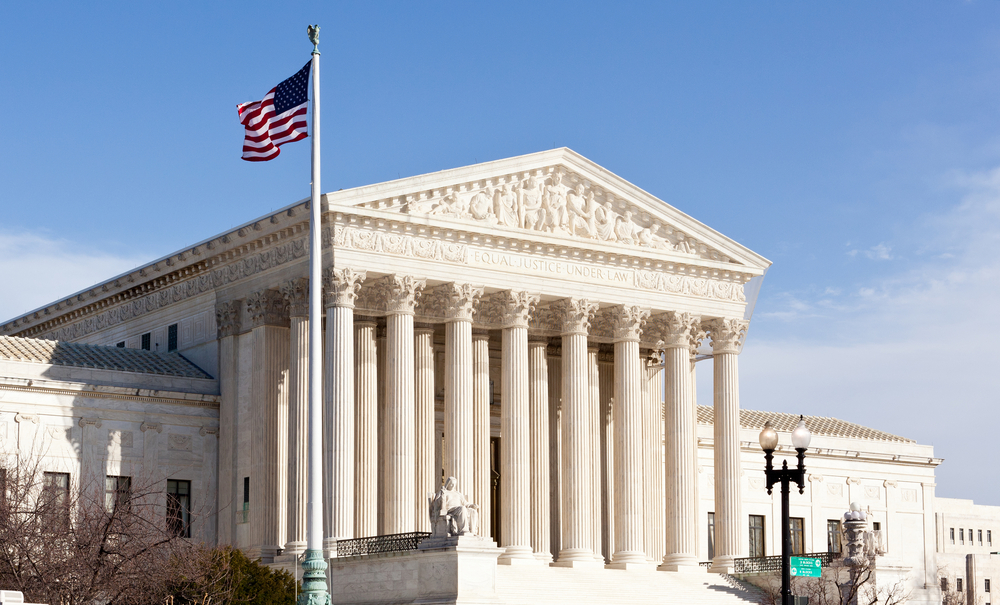 U.S. Supreme Court Chief Justice John Roberts began his 2022 Year-End Report on the Federal Judiciary with the historic stories of the Little Rock Nine and Brown v. Board of Education.
He noted the work of district court Judge Ronald Davies on the case, and how he was threatened for standing by the law.
"His wife feared for his safety. The judge was uncowed, and happily so were others who stuck up for the rule of law — not just with regards to the judge, but to even greater threats against the schoolchildren, their families, and leaders like the NAACP's Daisy Bates," Roberts wrote of Davies.
Roberts then detailed how threats and acts of violence against federal judicial officers and their families continues today by giving the example of a recent case involving Judge Esther Salas in New Jersey, whose son was murdered when he answered the door at their home in July 2020.
"Just this month, Congress enacted the Daniel Anderl Judicial Security and Privacy Act to help protect judges and their families," Roberts wrote. "A judicial system cannot and should not live in fear. The events of Little Rock teach about the importance of rule by law instead of by mob."
After bringing attention to judicial security, the report goes on to detail the workload of the federal courts during the 12-month period ending Sept. 30, 2022.
The number of cases filed in the Supreme Court decreased by 8% compared to the previous year, according to the report. For the 2020 term there were 5,307 cases filed compared to 4,900 cases filed for the 2021 term.
Similar declines were shown in the U.S. courts of appeals, U.S. district courts and the U.S. bankruptcy courts.
In the regional courts of appeals, filings fell 6% from 44,546 to 41,839, with both civil (5%) and criminal (6%) appeals down.
Also, appeals of administrative agency decisions fell 17% to 5,282. However, bankruptcy, original proceedings and miscellaneous applications rose 2% to 4,403.
The federal district courts saw 20% fewer civil cases than the previous year with 274,771 and 8% fewer criminal defendant filings with 68,315.
Bankruptcy courts saw a reduction in cases as well, with consumer petitions — which were the majority of the filings — falling 11% to 370,685. Business petitions dropped 19% to 13,125.
Other cases remained relatively even for the pretrial supervision and post-conviction supervision.
The full report can be viewed online. 
Please enable JavaScript to view this content.